The Office of Child Care's (OCC) National Center on Early Childhood Quality Assurance, in partnership with Tom Copeland, the Nation's leading expert on the business of child care, invites you to attend a national webinar, How Family Child Care Providers Can Take Advantage of the New Small Business Administration Loan and Grant Programs, on Saturday, January 23, 2021, from 2:00 to 3:30 p.m. (Eastern Standard Time).
This webinar will provide an overview of the business resources in the Coronavirus Response and Relief Supplemental Appropriations Act, 2021 (CRRSA), which was enacted on December 27, 2020. CRRSA appropriates funds to help small businesses, including minority-owned businesses and nonprofit organizations, recover from the coronavirus disease 2019 (COVID-19) pandemic through the continuation of an improved version of the Payroll Protection Program (PPP) and other supports.
Webinar Topics
Eligibility for loans
Obligations of accepting loans
How new funding differs from previous rounds
New resources available to support FCC providers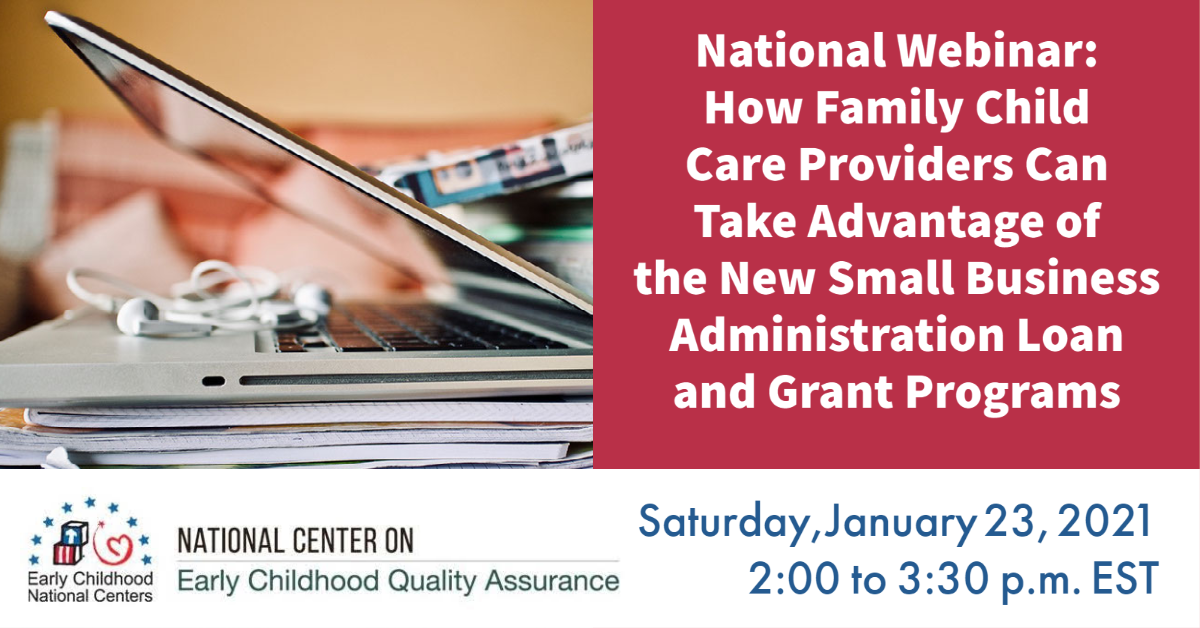 Research shows that high quality early childhood programs prepare children for future success in school, work and life. From birth through age 5 is the most important time for growth of the human brain. A child's brain develops in response to the child's experiences by building neurological networks in reaction to the environment.
A child's experiences in a child care program can significantly contribute to that brain development and the future success of the child. High quality child care programs are essential, not only to Hoosier children, but also to their families and to the communities in which they live. Parents need stable, high quality care in order to be productive at work. They count on their child care provider to ensure that their child is safe, healthy and learning during those hours they must be at work. Our school systems need children who are entering school prepared and ready to succeed. Businesses need a high quality work force both now and in the future. In fact, studies have shown that high quality early childhood programs increase the graduation rate, reduce the future crime rate and can save up to sixteen dollars for every one dollar invested. High quality child care programs are essential to everyone.
In order to improve the quality of child care programs, states across the nation are using Quality Rating and Improvement Systems, such as the one here in Indiana, Paths to QUALITY™. Quality Rating and Improvement Systems assess the quality of care within a program, work to improve that quality level, and give families an easy to recognize symbol that makes the difficult decision of choosing child care easier. These systems also provide an accountability measure for funding and create an alignment between licensing, subsidy and quality across child care, Head Start and the Department of Education's early learning guidelines.
Paths to QUALITY™ gives families an easy to recognize tool for selecting a child care program. Families can look for the Paths to QUALITY™ logo to determine what level their provider has achieved. Each level builds on the foundation of the previous one, resulting in significant quality improvements at each stage and in national accreditation at the highest level. The system validates child care programs for ongoing efforts to achieve higher standards of quality and provides incentives and awards for success. The four levels address:
Level One: Health and safety needs of children met
Level Two: Environment supports children's learning
Level Three: Planned curriculum guides child development and school readiness
Level Four: National accreditation (the highest indicator of quality) is achieved
For more information on Paths to QUALITY™, please visit http://www.childcareindiana.org.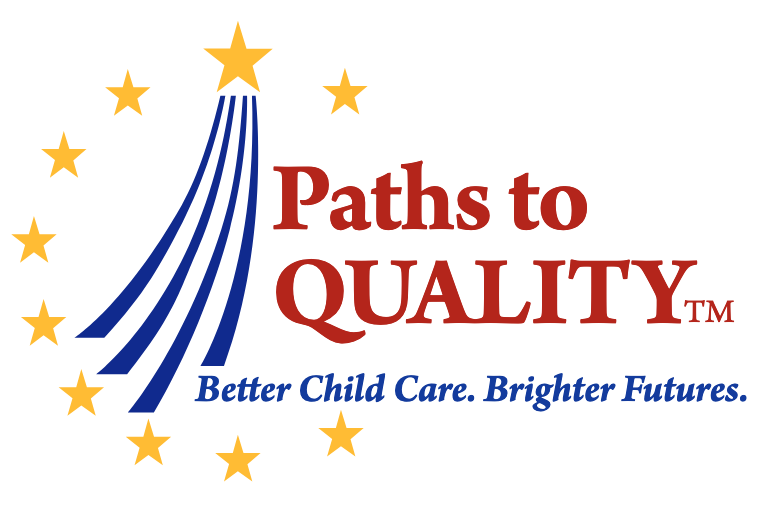 Staying on top of keeping your business records in order can save hours in the long run, but can be challenging.  Listen as some FCC providers share their tips and tricks for keeping their business records organized.
New brief from our friends at All Our Kin, exploring how staffed family child care networks are a promising path towards a stronger, more sustainable future for children, families, & the economy.
Staffed Family Child Care Networks: A Path Towards a Stronger, More Sustainable Child Care System,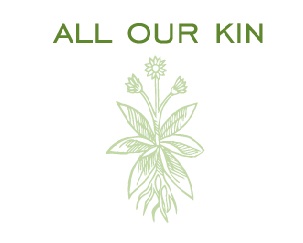 In our new Learn, Share, and Grow Series:Budgets and Policies for FCC
Laverne Head explains an essential part of any small business is the budget. In order to better get an understanding of tuition and fees, cost of operation, as well as profitability and sustainability, a budget is a must.
To get started on your own monthly budget, first choose either the Excel template to work digitally or the PDF template for a printable copy. The Excel version has been formatted to include formulas, thus all you do is input the number for each sheet, and it will calculate for you.
Next, calculate gross income. This is the money that comes into the business. You can figure this by listing the children in your program, the cost per day of tuition, and multiplying this by the number of days in the amount they attend the program. After tuition, add other income such as grants or food assistance.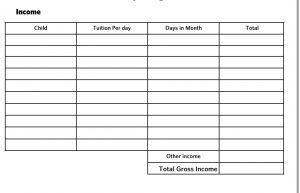 Second, calculate your expenses. This is all the cost associated with running your program. We have listed a few options within the templates but add anything you have purchased in that set month. Please make sure to include your salary here.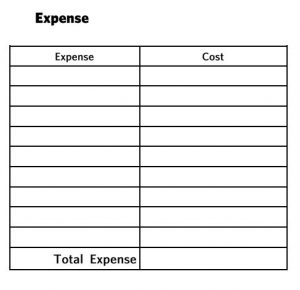 Lastly, calculate the net income. This is the amount that your business made in a month, and we drive this by subtracting expenses from gross income. From this you can see if you are profitable or if you need to reduce expenses or raise tuition to have a sustainable business.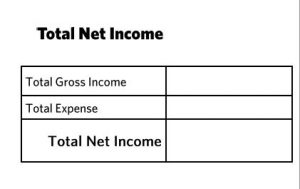 Understanding your rights and your employees right can be challenging with constant changes and new developments.  Family Value Works created this comprehensive chart organizing the different laws protecting workers during this crisis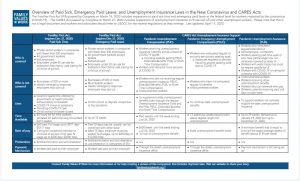 With the uncertainties that the Covid-19 pandemic brings, family childcare providers are facing many challenges; one of the biggest challenges is the livelihood of their business, especially as for many providers, this is their only form of income. Tom Copeland is a consultant and advocates for the business of family childcare who is providing legal advice to help answer questions and offer insight for providers to survive this pandemic fiscally.
An Update on the Financial Impact of the COVID-19 on Family Child Care Providers
Stimulus checks
SBA forgivable loan programs
Unemployment
Other help on the way?
Prerecorded webinar on "Dealing with the Financial Side of the Coronavirus." Addressing many issues including: insurance, unemployment, sick days, changing contracts, federal and state responses to the virus, and the steps you can take to help you minimize the loss of income on your 2020 tax return.
To listen click Here

To help in understanding the SBA loans, state loans, and the application process, NAEYC hosted a webinar with experts from the banking, business, and child care fields, the webinar is available in both English and Spanish.
 Paying Yourself, Your Staff, and Your Bills: Helping Child Care Programs Understand and Navigate SBA Loan Options, April 9, 2020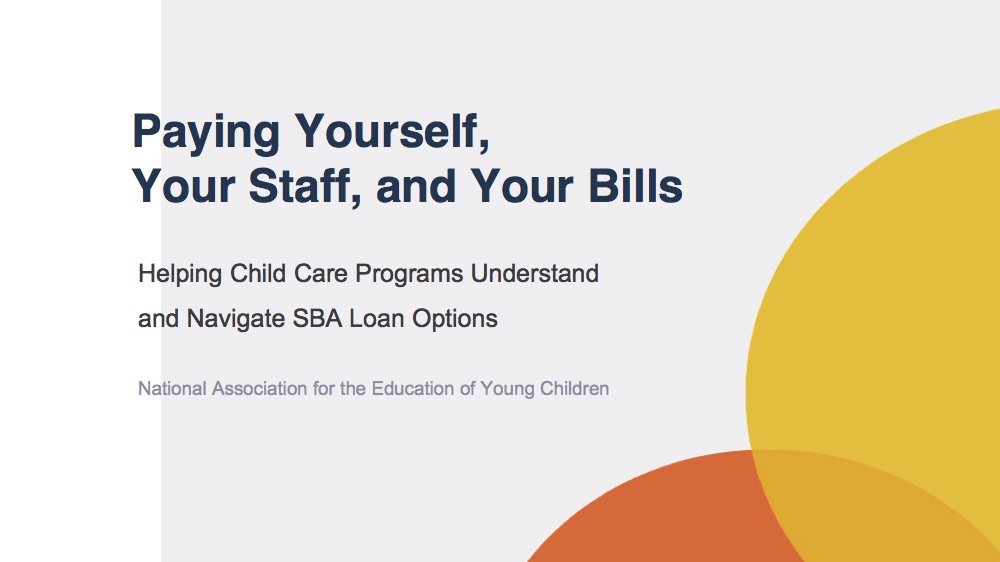 For more information on eligibility and next steps, see the information sheet for borrowers:
https://home.treasury.gov/system/files/136/PPP–Fact-Sheet.pdf  
For more information on funding options, see the SDA's Coronavirus (COVID-19): Small Business Guidance & Loan Resources:
https://www.sba.gov/page/coronavirus-covid-19-small-business-guidance-loan-resources

Join our partners Indiana Spark Learning Lab on April 9th from 6:30-8:30 pm EST for their first Virtual Learning Forum on the subject of "Support During COVID-19"!
To register, login or create an account at I-Lead, search "SPARK Virtual Learning Forum", and click the blue register button.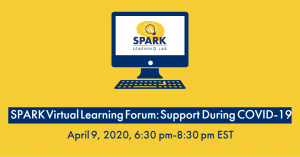 Para ayudar a comprender los préstamos de la SBA, los préstamos estatales y el proceso de solicitud, NAEYC organizó un seminario web con expertos de los campos de la banca, los negocios y el cuidado de niños, el seminario web está disponible tanto en inglés como en español.
Cómo pagarse a sí mismo, a su personal y sus deudas— Entendamos las opciones de préstamos SBA para programas de cuidado infantil, April 10, 2020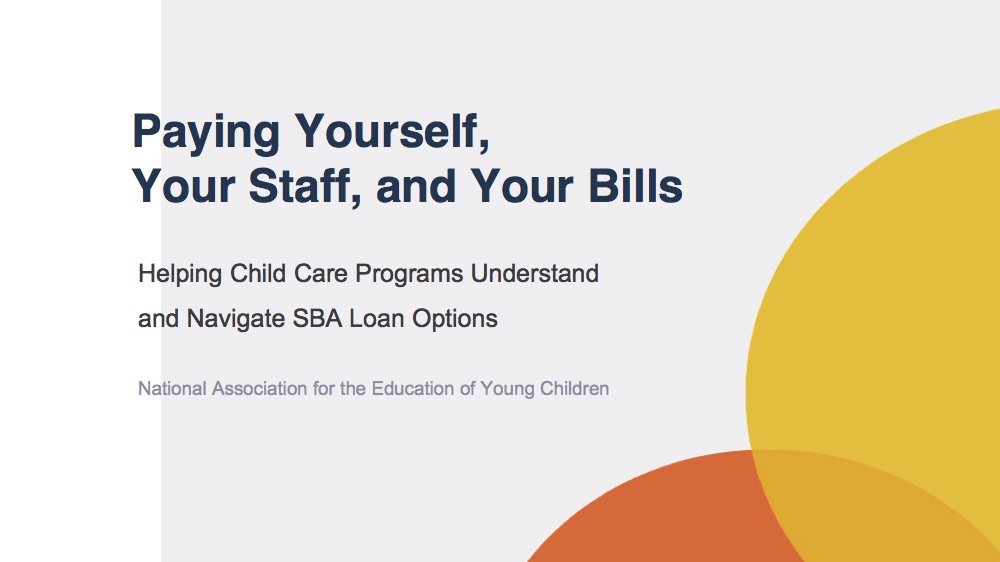 Para más información sobre la elegibilidad y los próximos pasos, vea la página de información para solicitantes:
https://home.treasury.gov/system/files/136/PPP–Fact-Sheet.pdf  
Para más información sobre las opciones de financiación, vea el Coronavirus de la SDA (COVID-19): Recursos de Orientación y Préstamo para Pequeños Negocios:
https://www.sba.gov/page/coronavirus-covid-19-small-business-guidance-loan-resources