This Town Square created guide can be a helpful tool when planning activities for multiple ages and  different learning domains.
You can learn more about learning domains and planning for multiple ages in the material modules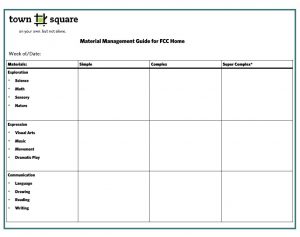 To use this document on your computer using Microsoft Word
If you would prefer a hard copy please download and print

Encourage your school age children to create a collection.  They might take a container or bag and collect some things that they find in nature while outside, or they might collect a variety of stray parts or art and craft materials from around your home.  Ask them to sort their collection in different ways and involve the other children in viewing their collection and trying to discover their sorting pattern.  Challenge them to sort their collections in multiple ways and describe the rules they have established for sorting.
Goal: Children will practice sorting materials by different attributes and describing the different qualities of the materials in their collection.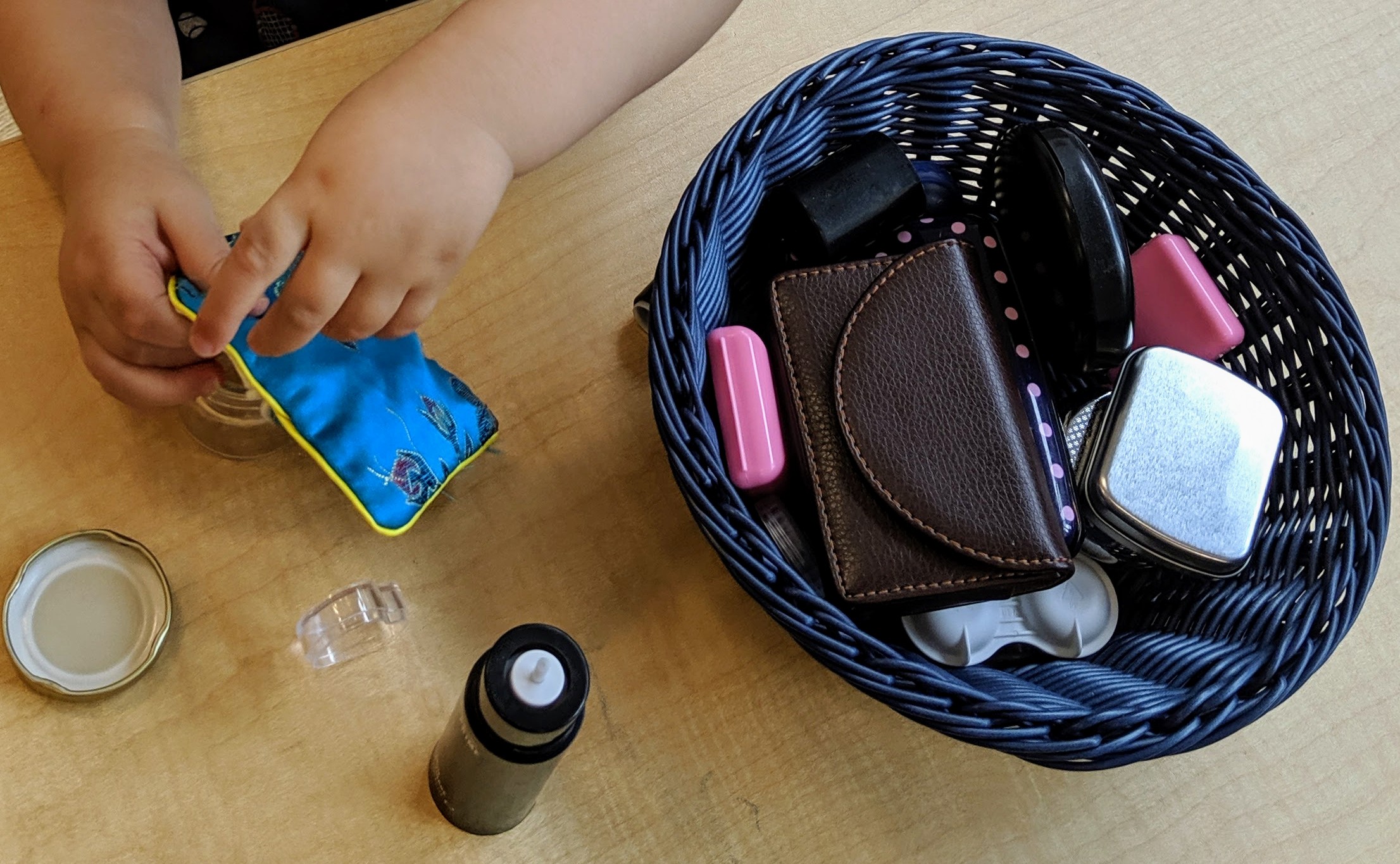 One of your biggest expenses as a high quality family child care home will be purchasing materials. One way to address this issue is setting up a plan to rotate and share some of the more expensive or larger sized materials with another provider.  Let's say you would like to purchase some big ticket materials, but want to share the cost with another provider who lives near you. You could split the cost and make a plan to share or rotate the materials between your programs.  Rotating materials is a recommended best practice anyway, but this way you don't have to find a place to store all those rotated materials. So less money out of pocket and no storage issues. It's a win-win!
Some thoughts about sharing materials
-make sure you have a written agreement with the other provider, so there are no misunderstandings
-only purchase and share high quality materials–these materials will be receiving extra use so they should be materials that will hold up
-choose items that are easily transported as someone will have to transport the items and you don't want this to be difficult
-to facilitate transportation and transfer consider purchasing a good quality storage container
-make sure you keep clear documentation of the split cost for your taxes
-make sure there is a clear agreement about who will keep the materials if a provider closes there program
Town Square offers professional development through webinars and modules that count for Gateways clock hours. Some even count for the FCC credential and toward ExceleRate. If you want  to learn more about anti-bias materials and how to select materials for your environment that are culturally relevant check out the newest module on the Grow page in Town Square.