Featuring videos of family child care providers in action!
PEEP and the Big Wide World is a web-based resource (associated with the public television show of the same name) that highlights STEM (science, technology, engineering, and math) experiences for preschoolers. The website offers free resources in Spanish and English for parents, early childhood teachers, and family child care providers — including videos, online games, apps, activity ideas, teaching strategies, a blog, and more! Check out some of the teaching strategy videos featuring family child care providers here.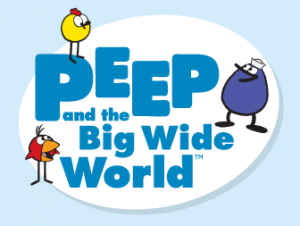 Peep and the Big Wide World ® is produced by WGBH and 9 Story Entertainment in association with TVOntario.
Major funding for Peep and the Big Wide World is provided by the National Science Foundation.
Was this content helpful?