This handout gives procedures for maintaining proper hygiene while diapering and hand-washing. This may be useful when new assistants are hired or for any adult who is helping out.
Diapering and Handwashing Handout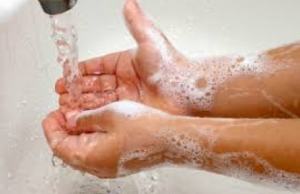 Handout created by the American Academy of Pediatrics, American Public Health Association, and National Resource Center for Health and Safety in Childcare for Caring for Our Children: The National and Safety Performance Standards for Out-of-Home Care, 3rd edition,(2011)
Was this content helpful?