Wisconsin Early Childhood Association (WECA), the state affiliate of the National Association for the Education of Young Children (NAEYC), serves and engages the early childhood workforce and supports early care and education in Wisconsin. WECA provides professional development guidance and case management in the form of academic, non-academic, and career counseling to requested YoungStar participating programs.

Do the children in your program bring a water bottle to use throughout the day? Do they have trouble keeping track of it or do you find they take up table space? BJ Richards has an excellent idea for storing water bottles that she uses in her program that allows the children to easily access and put away their water bottle throughout the day. This fabric shoe organizer is inexpensive and takes up very little space as it can hang right on the back of a door or on the wall.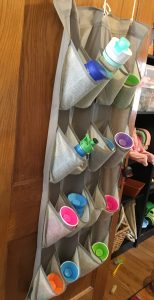 This fall, one of the more impactful tasks for everyone — is to vote.
As Family child care providers, we must vote for our interest and the interest of the children in our care. Voting is the primary means of communication with the government. Votes not only determine policy but people's lives and livelihoods. This year it is especially important to set up a plan to vote and to communicate with staff and families on the importance of their vote. All Our Kin has developed this resource center to help you prioritize candidates who support child care.
Looking at the sky is a simple and relaxing activity that fosters observation and creativity skills. It can change your perspective of the world as you have to explore a broader view. Children can see different animals or flying objects, some we may have missed if we don't look up. They can also observe cloud formation and shape. Develop their creativity in describing what clouds look like and the stories the clouds are telling us. Next time you are outside, encourage children to look up and explore the sky. You can invite them to this activity by simply laying down a blanket or, if available, providing binoculars!

One of our favorite and must exciting activities is exploring worms. To start, we first figure out where worms live; often, children have seen worms out on the sidewalk or crawling on dirt and have a good idea of where to search for more. Exploring all the places in our outdoor space where they can live—asking children where they saw them and where they could have crawled under. By taking on this approach to finding the worms, we set the groundwork to learn more about worms' habitat. Plus, it is fun to look for clues.
Once we decide where to look, the fun and messy part starts, children can use their hands, or I provide shovels so they can dig in the dirt. Figuring out what children are comfortable with is key; some will love to touch the dirt, while others may not want to. The same can be said for when we find a worm. Some children are curious and want to pick them up immediately. Others may want to see them from afar. We give children space and allow them to go at their own pace in the exploration.
If they are touching the worm, we talk about kindness, responsibility, respect, and compassion for the worm. Years ago, when we saw a worm or bug, I would immediately say, "look with your eyes, we might scare it or hurt it". Over time I have learned the importance of having children experience holding insects, animals, and materials. I had to shift my thinking, and instead of avoiding the touching. I began to trust the children. Talking with them about how we treat animals and how we want to make sure we are caring for nature. Allowing them to take responsibility and feel proud of how they care for others helps them develop a great sense of self.
Maple samaras or helicopters are winged seeds of maple trees; because of their shape, it is fun to see them fall and twirl in the air. Stephanie Mckinstry of My Caterpillar Clubhouse shares fun ways to utilize these seeds in your program.
Start by collecting the leaves, having children gather as many leaves as possible, and then setting them out so they can explore.
Encourage children to toss them to see them twirl or to separate the leaf from the seed.
Opening the seed and observing what they see, feel, and hear. You can also add a muffin tin or container to separate the leaf from the seed.
They are a great addition to the mud kitchen, or incorporate them in your indoor dramatic play area.
Use the seeds to count or create patterns.
Once dried, they are an excellent collage material and can easily be glued or painted.
Get creative and encourage the kids to use their imagination!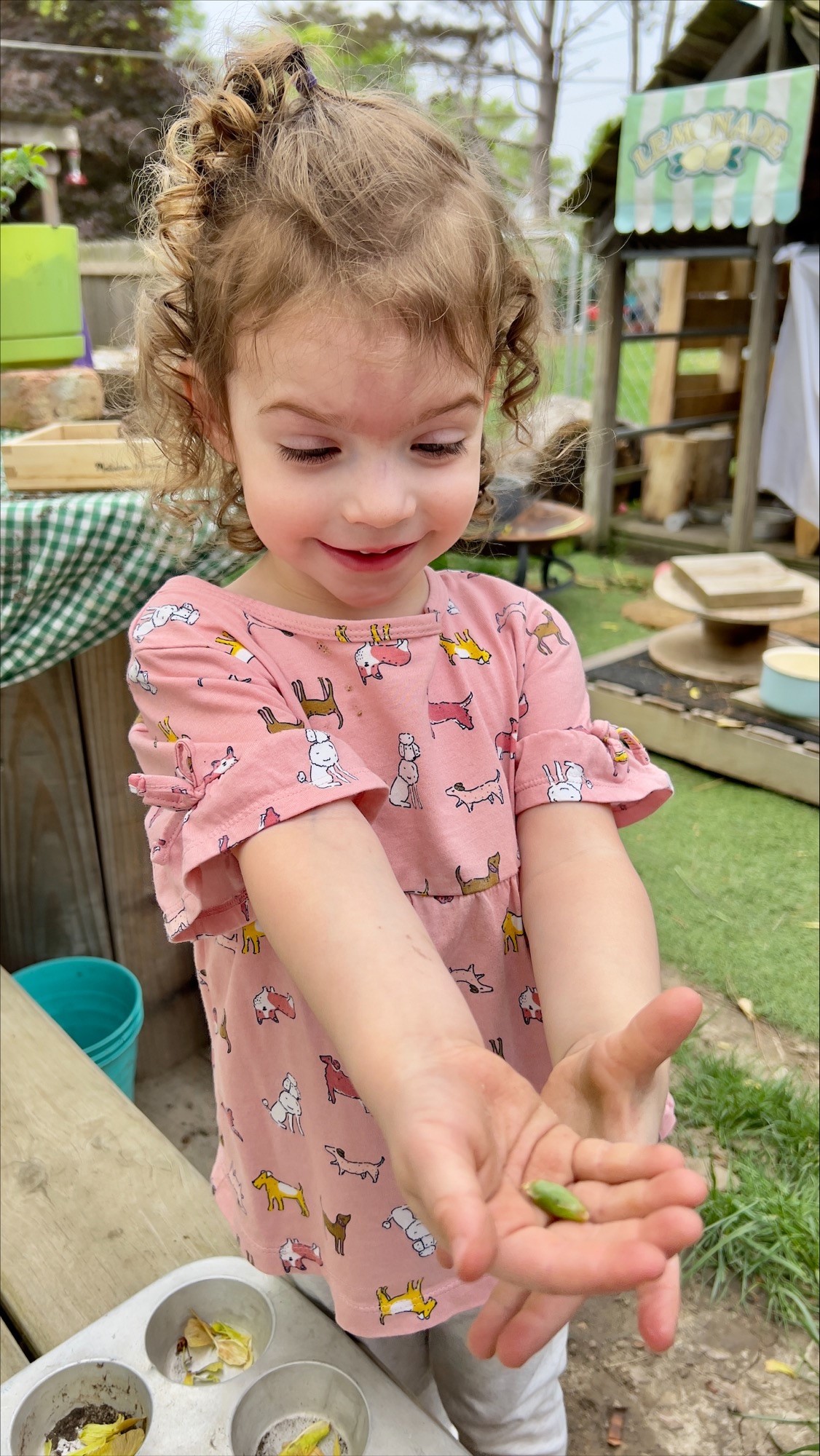 Town Square had the pleasure of sitting down with Jill Russell, family child care provider and owner of Rusell Family Childcare, to discuss the importance of policies and how they protect her business and families in her care. Listen below
Gardening has many benefits for young children, including developing responsibility skills , fostering a sense of community, and developing confidence as they care for the plant and observe the growth. To begin, all you need are a few materials, and gardening doesn't need an ample outdoor space; you can easily create a small indoor garden to fit your program.
Stephanie Mckinstry from My Caterpillar Clubhouse, a Certified Nature Explore Classroom, shares more benefits of gardening, how she begins her garden indoor  and transfers the seeds to her outdoor garden. Watch below.
Stephanie Mckinstry from My Caterpillar Clubhouse, a Certified Nature Explore Classroom,  shares how she incorporating books and images of nature into her program. Listen below for her tips.
Sharing this excellent webinar recording by the National Center on Early Childhood Development, Teaching, and Learning – Meaningful makeovers: Overcoming Challenges in the Family Child Care Setting.
While makeovers help make the environment look appealing to children and their families, the makeovers are also meaningful because of the environmental changes that support children's learning and development.
Following along  a provider as she makeover her space and gives you suggestions to create a change in your own space