Join the National Center on Early Childhood Quality Assurance (NCECQA) in a new webinar, Family Child Care Educators' Perspectives on Leaving, Staying, and Entering the Field, with researchers Juliet Bromer and Toni Porter. Join us on Wednesday, December 1, from 1:00 to 2:00 p.m. (Eastern Standard Time) to hear about the new findings.
The Multi-State Study of Family Child Care Decline and Supply is the first study to examine the indepth factors that contribute to family child care (FCC) educators' decisions to leave or stay in the field. The study included interviews with 30 formerly regulated FCC educators and focus groups and surveys with 149 current FCC educators in four states (California, Florida, Massachusetts, and Wisconsin).
The researchers will present:
Three types of career trajectories among former FCC educators and three primary challenges that contributed to their actual exit from the work
The rewards that are an inherent aspect of FCC work that may keep educators in the field and the ways that these reports of rewards vary across personal and professional characteristics
Educators' experiences with entry into the field, particularly the process of becoming regulated, and the common challenges faced during the initial regulatory process
Implications for future policy and program directions to redress the changes in the supply of regulated FCC.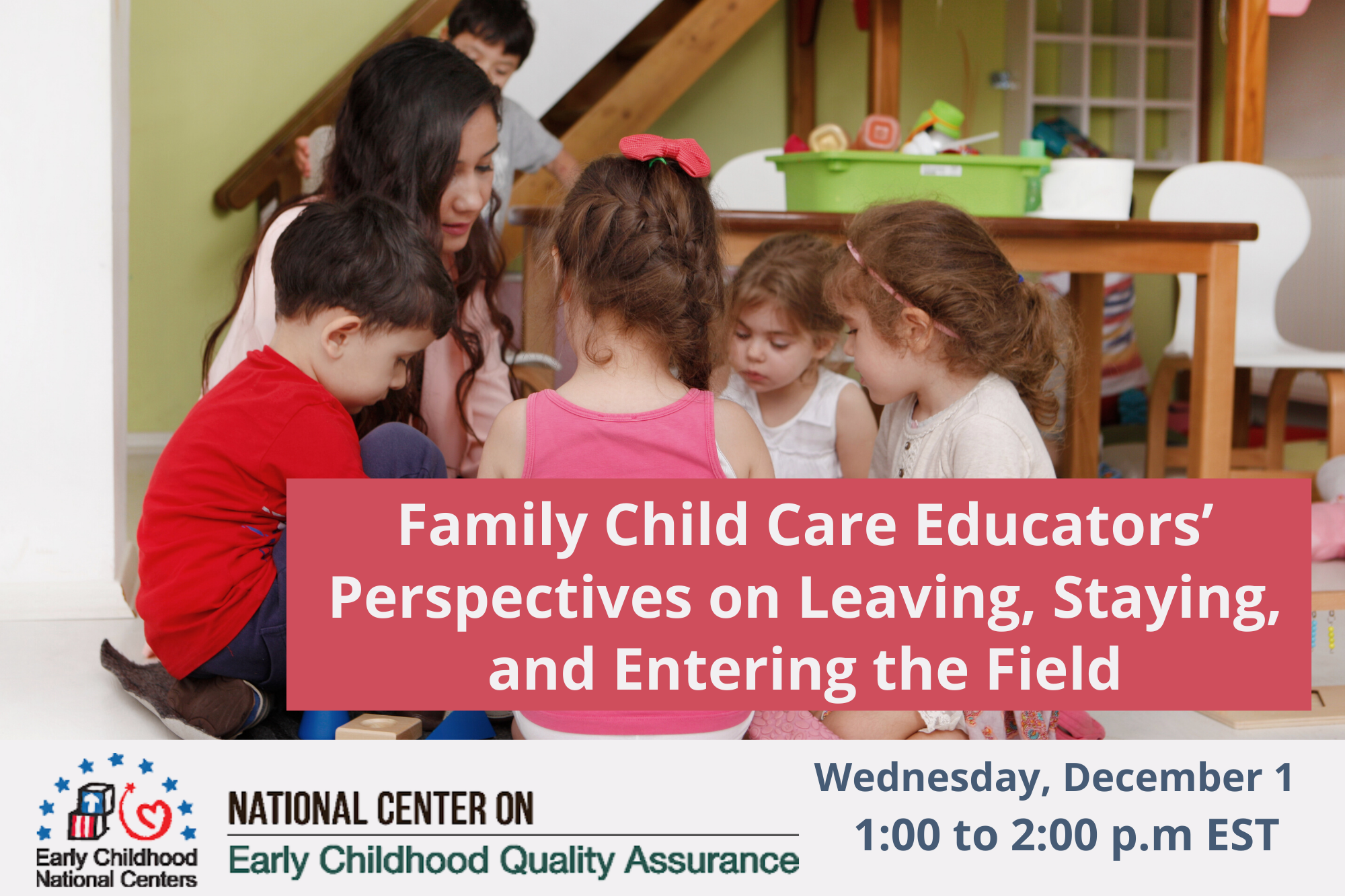 August and September are big Sunflower months around here. If you happen to put sunflowers in your bird feeders, you likely have sunflowers all over, even some in strange places.I like to let most of my sunflowers live their long lives, but every once in awhile one pops up somewhere and I have to pluck it out. Also, at some point they all die off, and they can be quite unsightly. Instead of just composting the giants, I try to use these opportunities as teachable moments. Here are a few activities you can do with sunflowers.
Weeding/ Ages 3-99
Engage children in assisting in the removal process. Weeding requires a lot of gross motor skills. Using several muscles in unison, and stimulating brain activity. Children enjoy the satisfaction of pulling as hard as they can, and it's great for them to see the progress of their efforts. Once pulled, help them remove the stem, the leaves, and the flower, and place the different parts into labeled bins to explore next.
Sunflower exploration/ Ages 0 – 99 / Fine motor skills, Scientific knowledge/ Math
Offer sunflowers to children with a variety of tools such as plastic knives, mallet, tweezers, water, different containers. Encourage the children to explore the sunflowers using the tools. Offer some safety guidelines if necessary. Then, let them go at it! As they are exploring you can scaffold their learning by asking questions or offering new techniques.
Sunflower painting / Ages 1 – 99 / Fine motor skills/ Creative Arts/ Early Math / Science
Create the art area by laying down an old sheet on the grass. Offer each child a canvas and a sunflower. Squirt desired colors of paint on canvas and encourage children to use their sunflower or hands to paint.
Seed counting / 2 -99 / Math
Use tweezers or fingers to extract seeds from flower head. This process alone is really cool! The textures of the sunflower are varied and interesting. Count seeds by 1's, 5's, and 10's! Make up a recipe "We need 30 seeds to bake our bread!"
Cooking! / 2 -99
After you have counted, painted, smashed, and tweezed the sunflower pieces, cook with them! Flower petals look gorgeous on a mud pie, and children will love having new textures to work with.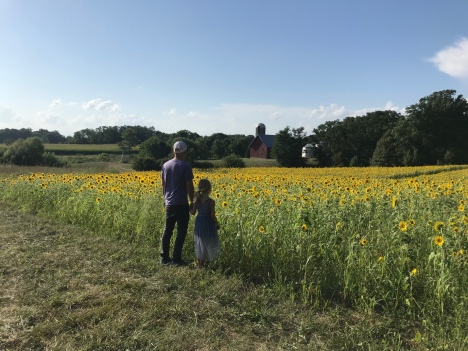 During our  webinar, Child Development for the Family Child Care Provider, there were many providers offering excellent suggestions and strategies for helping to bridge the home and FCC experience and partnering with parents in this process. Here are a few of the highlights:
­"I find that the children in my child care home adapt to their environment with me better when I try to include things that maybe they do at home.­"
­"There is a child who I cared for who used to throw very big tantrums and have huge melt downs when he did not get his way. I sat down with mom and she stated he did the same thing at home also. So we both agreed on a strategy and we both did it­".
"Role modeling is very important. Children do what they see us do­".
­"I believe when we are supportive of families, and encourage love and give hope and encouragement and understanding, and show support for families, it helps the families to feel like someone is in their corner and they are not all alone in parenting­".
­"I offer hand-outs, give website links and short reads to my parents. I also host a parent meeting annually where just the parents are able to attend, we discuss topics, I share what I know, and we together look for answers".
(These are quotes from FCC professionals who participated in the webinar and contributed their questions and ideas during the live webinar. We have made minor edits to some quotes to fit this format. To view the recording of the webinar, click on the Grow section and explore webinars).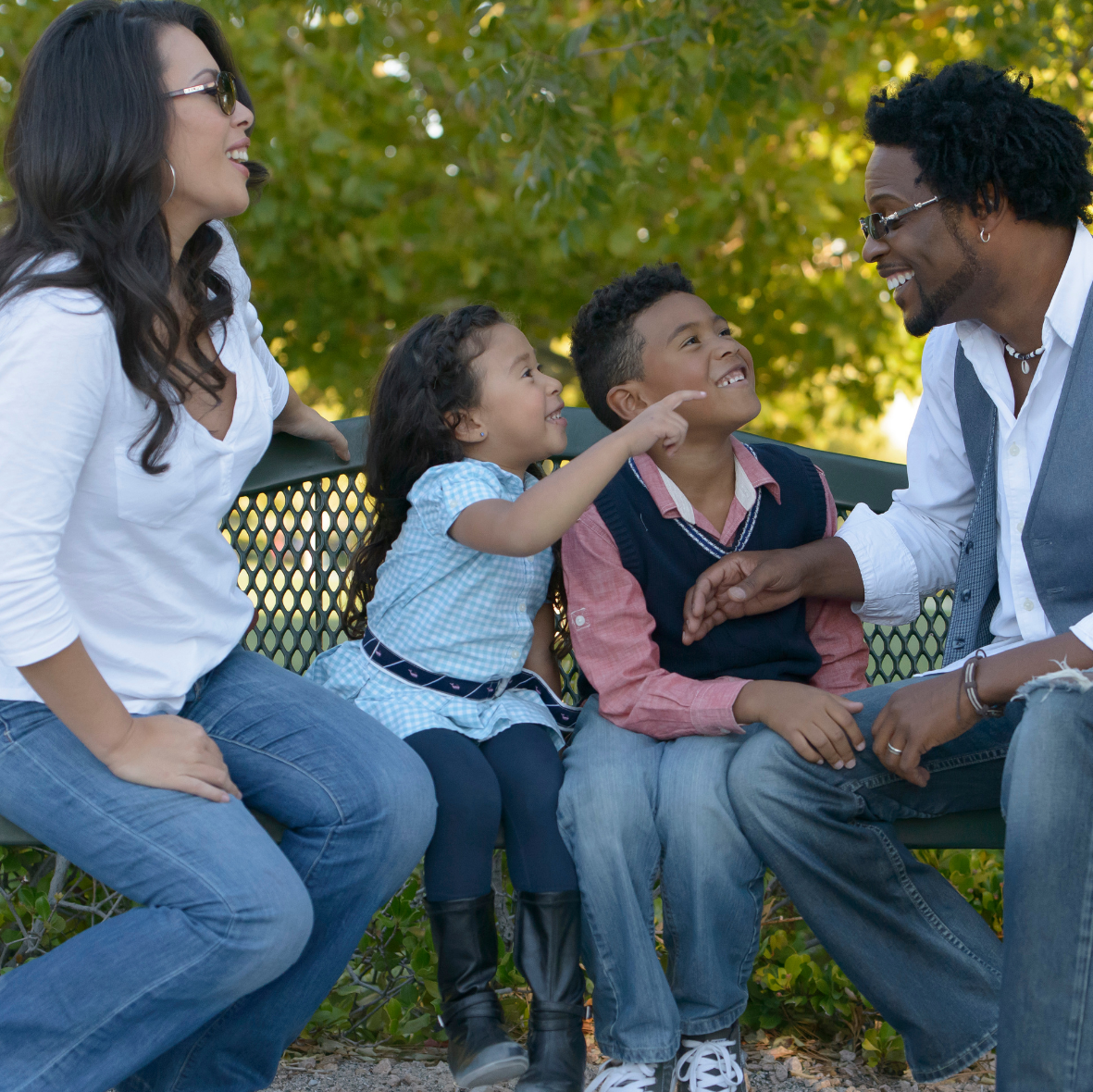 Our garden
In our garden, we focus on learning together, caring for each other and our planet, and helping children develop a sense of belonging to a community and the natural world. We learn about growing our own food, composting, and recycling.
Here are just a few benefits of gardening with children:
Sensory Development

. Gardening engages many aspects of sensory learning. Children get to see, touch, smell, and taste what they grow in their garden. 

Encourages Healthy Eating.

  Children develop an interest in their growing vegetables, which leads to their keen interest in eating them.

Responsibility & Patience

. Gardening is a great way to teach responsibility, as children learn how to care for plants. The process of harvesting does not happen overnight. Children learn to be patient when waiting for the vegetables to grow as children observe and care for their plants.

Expanding learning:

Gardening helps with a wide range of learning, including learning about the seasons, weather, life cycles, animals. It also helps develop numeracy and literacy skills. Following sequential steps, seeing print in labels, drawing and writing to document growth, measuring the plants, counting the seeds and vegetables.  

Develops Social Skills:

 Especially here at Caterpillar Clubhouse, gardening can be a very sociable activity. Children learn to work together and enjoy discussing different types of veggies and their process of taking care of their plants. Gardening presents wonderful opportunities for children to bond and help one another look after and nurture their garden.

Helps self-regulation: 

Studies have shown that having contact with dirt, whether it's through gardening, digging holes, or making pies out of mud, can significantly improve a child's mood and reduce anxiety and stress, even boost immunity which we all need.
We talk about all the flower parts, exploring each part by touching and smelling!
We observe and document using different materials!
Now we explore and eat!
We are protectors!
I often remind the children of the great privilege and responsibilities we have when we spend time in nature.
I am a true believer that a child exposed to the natural world will have heightened respect and deep regard for that world. 
Teaching your child to be kind to even the smallest creature is a value they can carry with them throughout their whole lives.
Exposing your child to bugs early on is less about education and more about empathy and understanding; It's about teaching love and kindness, acceptance and tolerance.
The kids loved getting eye level with all the new little creatures and explore their worlds. 
Today we did many kinds of bug boards to flip over and discover what their habitat looks like.
We did bug logs, rocks, stumps, boards, pavers.
While teaching the kids about bugs, I want them to understand insects can be useful and are needed in the environment. We talked about how to be respectful to the bugs. It's normal to see interesting bugs outside because that is their home, but we have to be gentle and respect their space. Sometimes we can put them in an indoor habitat and observe them, and sometimes we observe them in their outdoor habitat.
How I guide their interest:
Allow them to explore
Encourage them to use their senses, observe, touch, smell
Ask questions!
How I expand their learning:
Counting the legs and talk about how all true bugs have six legs.

Identify the parts of the insect: head, abdomen, and thorax.

Discuss how bees and butterflies help plants grow, and fruit ripen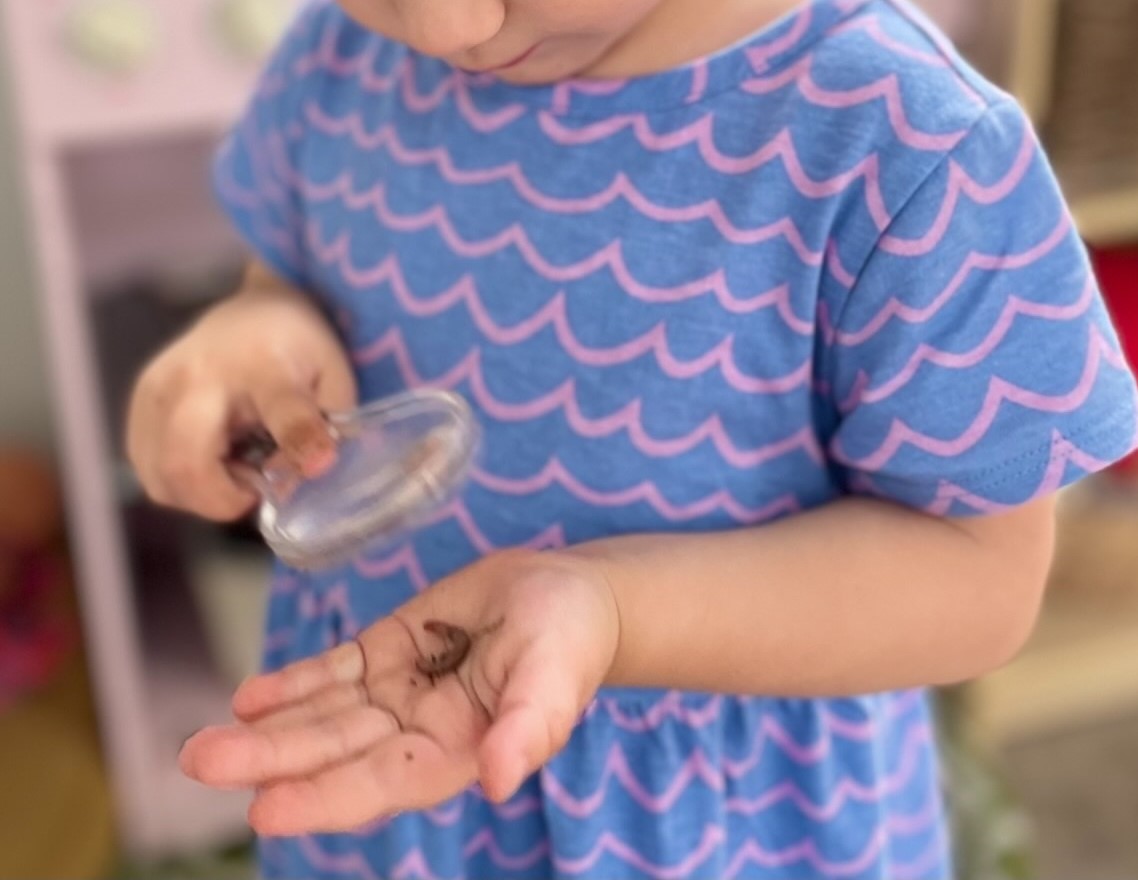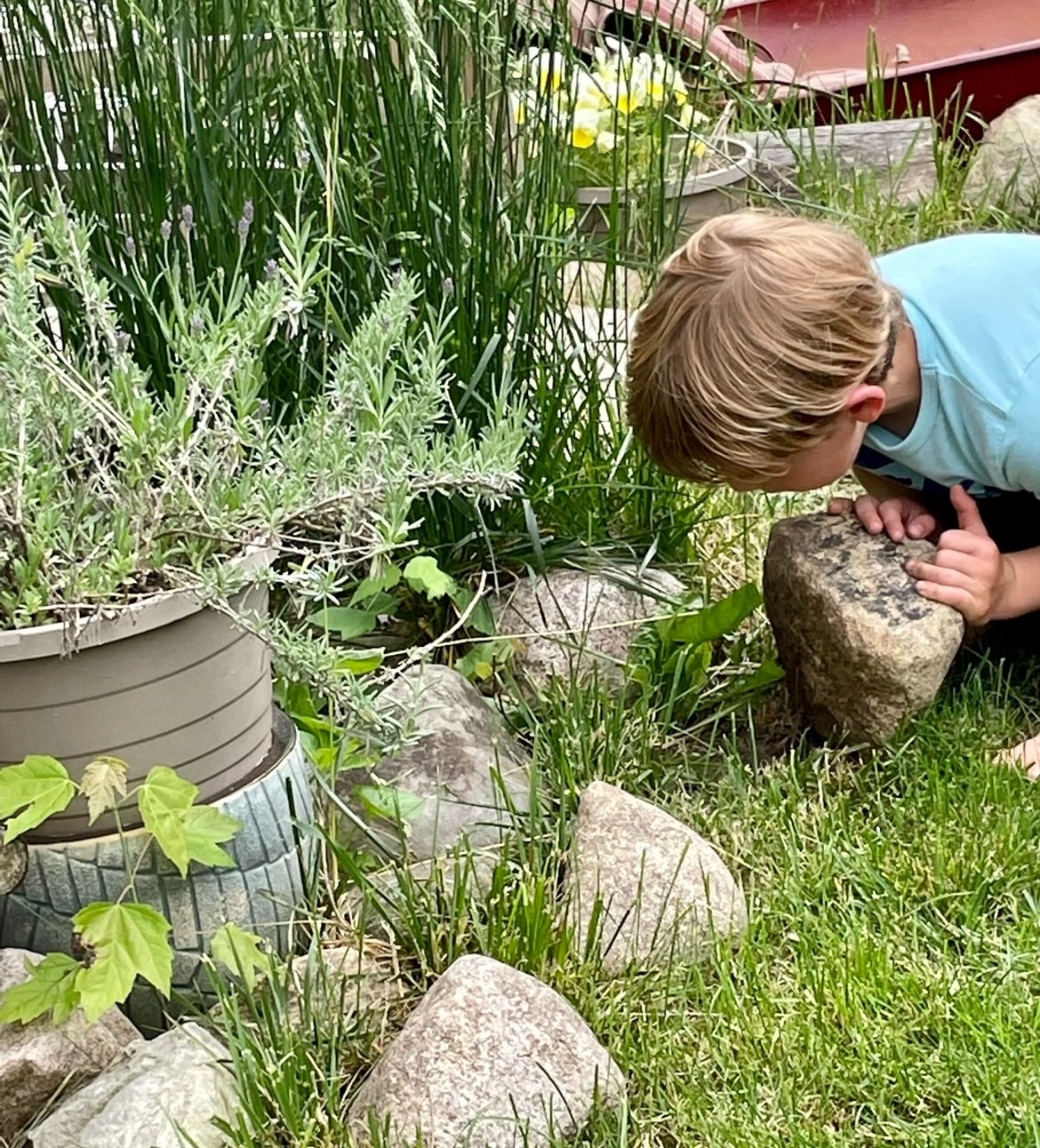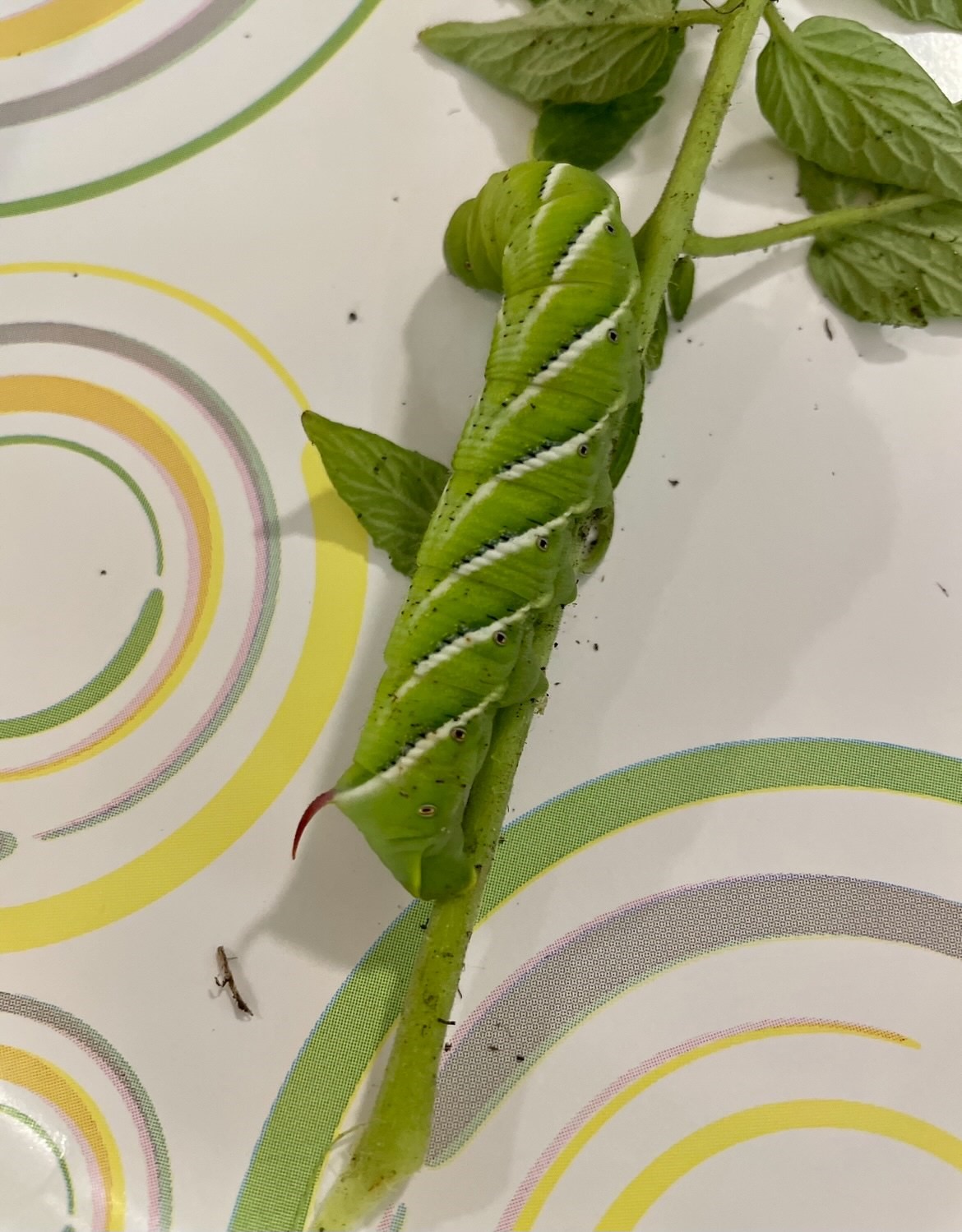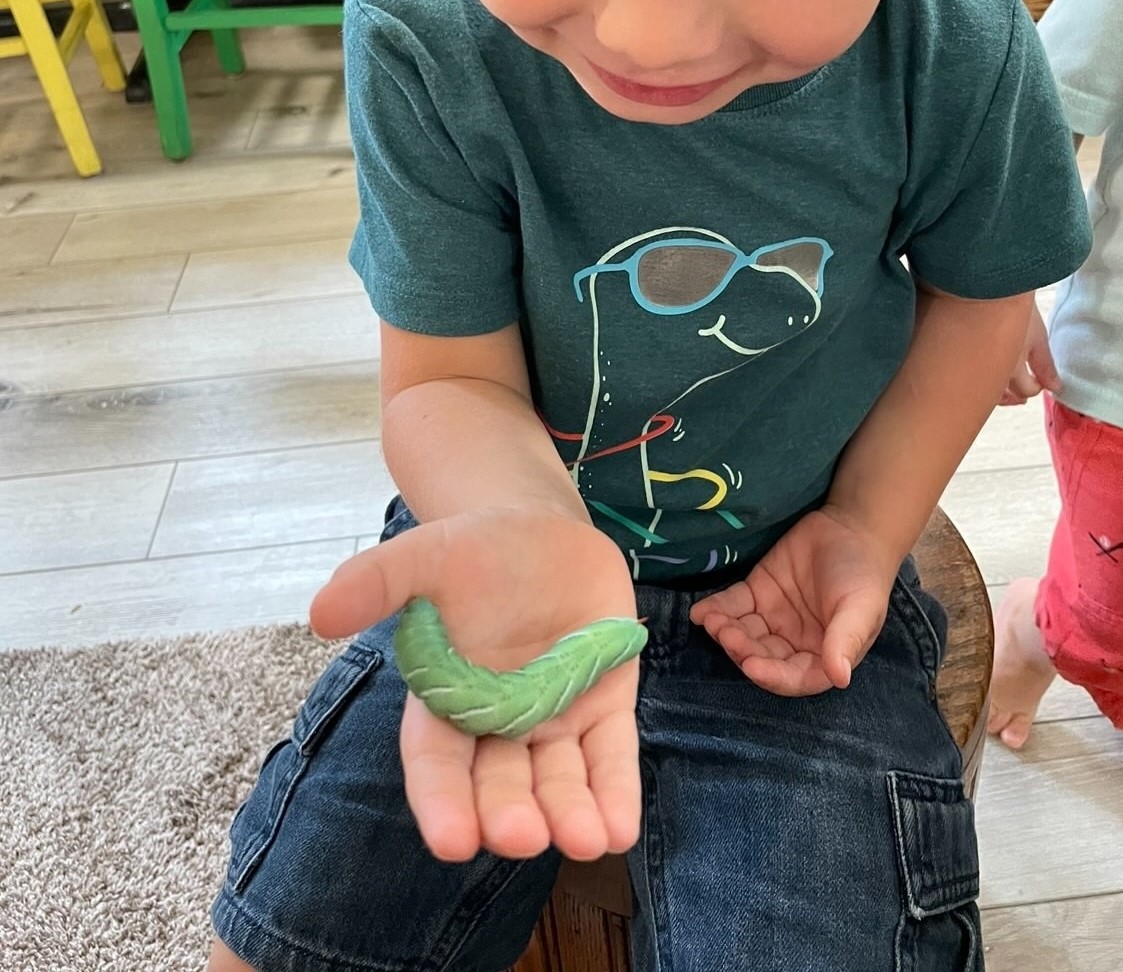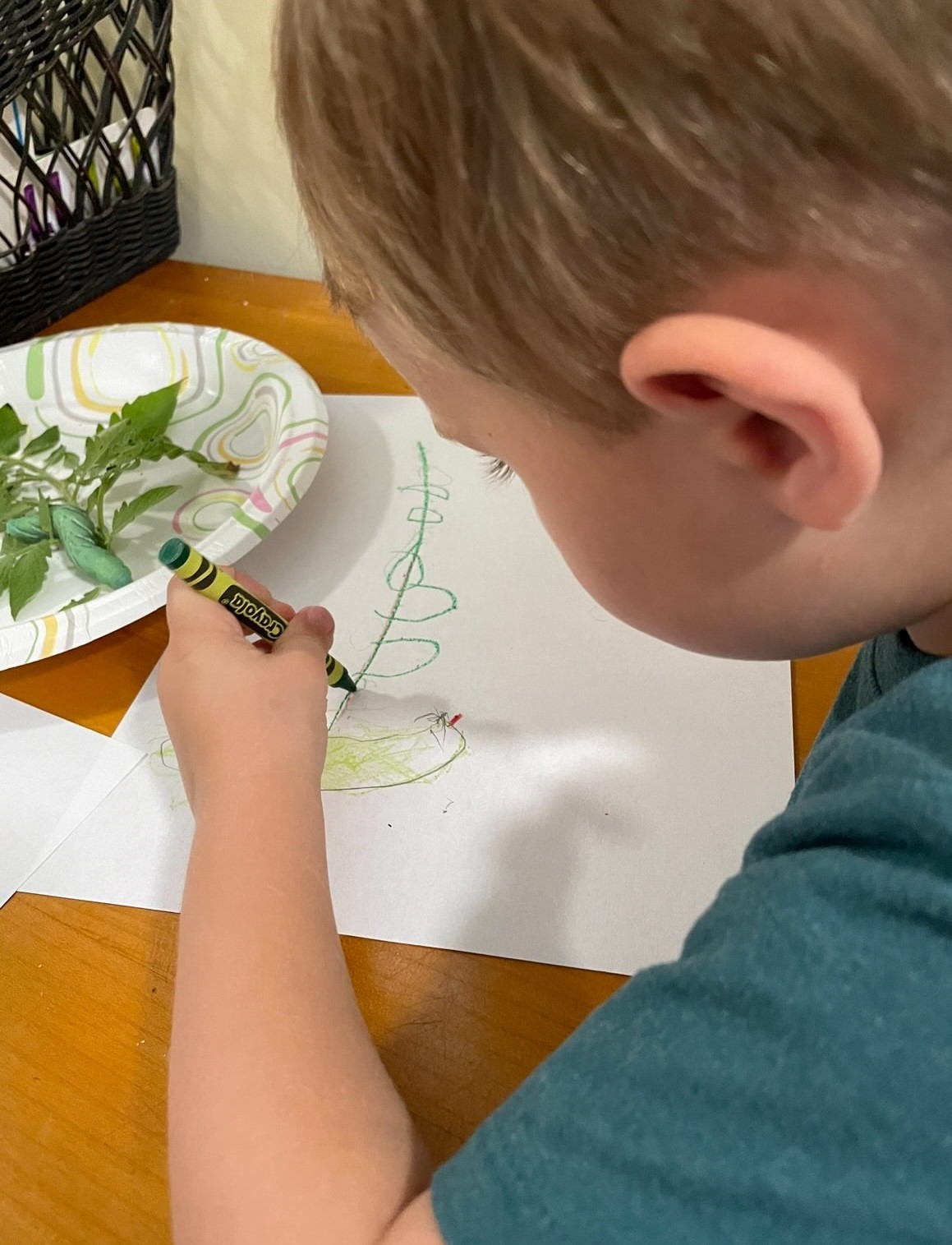 As we explore intentionality in incorporating nature into home-based care. We reached out to two family childcare professionals Diann Gano, Owner of Under the Ginkgo Tree Nature School, and Ashley Hugues, owner of Roots Nature School, to discuss the curriculum of a home-based nature program. We hope this conversation is a starting point to rethink nature in your program or help support your current practice.

Are you interested in having your idea featured on Town Square?
We are looking for content from providers like you!
Send us a description of your idea.
We are looking for content (including photos and video) such as:
A great activity that you did with the children
Tips for business (organization, record keeping, strategies for managing requirements)
A song or movement activity that the children enjoy
Tips for managing transition times (setting up meals, naptime, moving to outdoor spaces)
Positive interactions that support children's learning and development (between children or between provider and child)
Ideas for arranging your space
Other ideas you have that you think providers might be interested in hearing about
Town Square staff will help support and guide you in developing the content before posting it to the Town Square site.
Please send us your idea (including your name, your business name, location, and a description of your idea) using the link below or email us at: info@townsquarecentral.org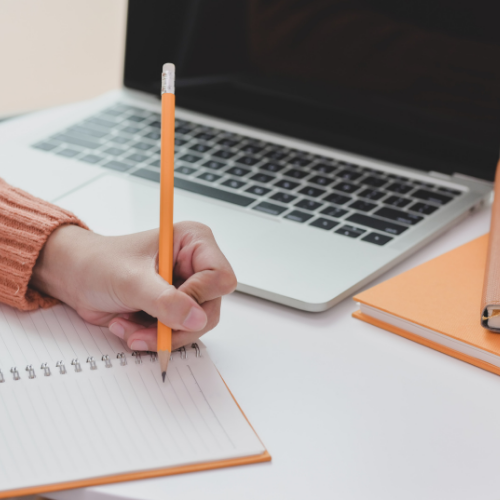 Sign up for the Better Together Collaborative!
Better Together is an eight-month learning opportunity that strives to increase the health, safety, nutrition, and physical activity policies and practices in your program. Go NAPSACC provides the framework for this Learning Collaborative, working through four Go NAPSACC modules together as a cohort over the eight-month program, including recorded trainings, peer-to-peer interactive Zoom sessions, and coaching. Better Together provides you the training hours required for Level 3 & Level 4 of Paths to QUALITY, Licensing, and CACFP.  Collaboratives will meet virtually for Learning Sessions 1-3 with a hybrid option for Learning Session 4.
Better Together requests that programs with three or more employees have three (3) people participate in the Collaborative. The training will fulfill CACFP, Paths to QUALITY, and Licensing requirements for all three participants. Additionally, programs completing the learning opportunity receive $500 to use as the program sees fit. The Collaborative begins in September, so don't miss out!
Complete this short Google form by Wednesday, September 30th to apply, and a member of SPARK Learning Lab Support Team will contact you.
SPARK Learning Lab looks forward to welcoming you to the Collaborative!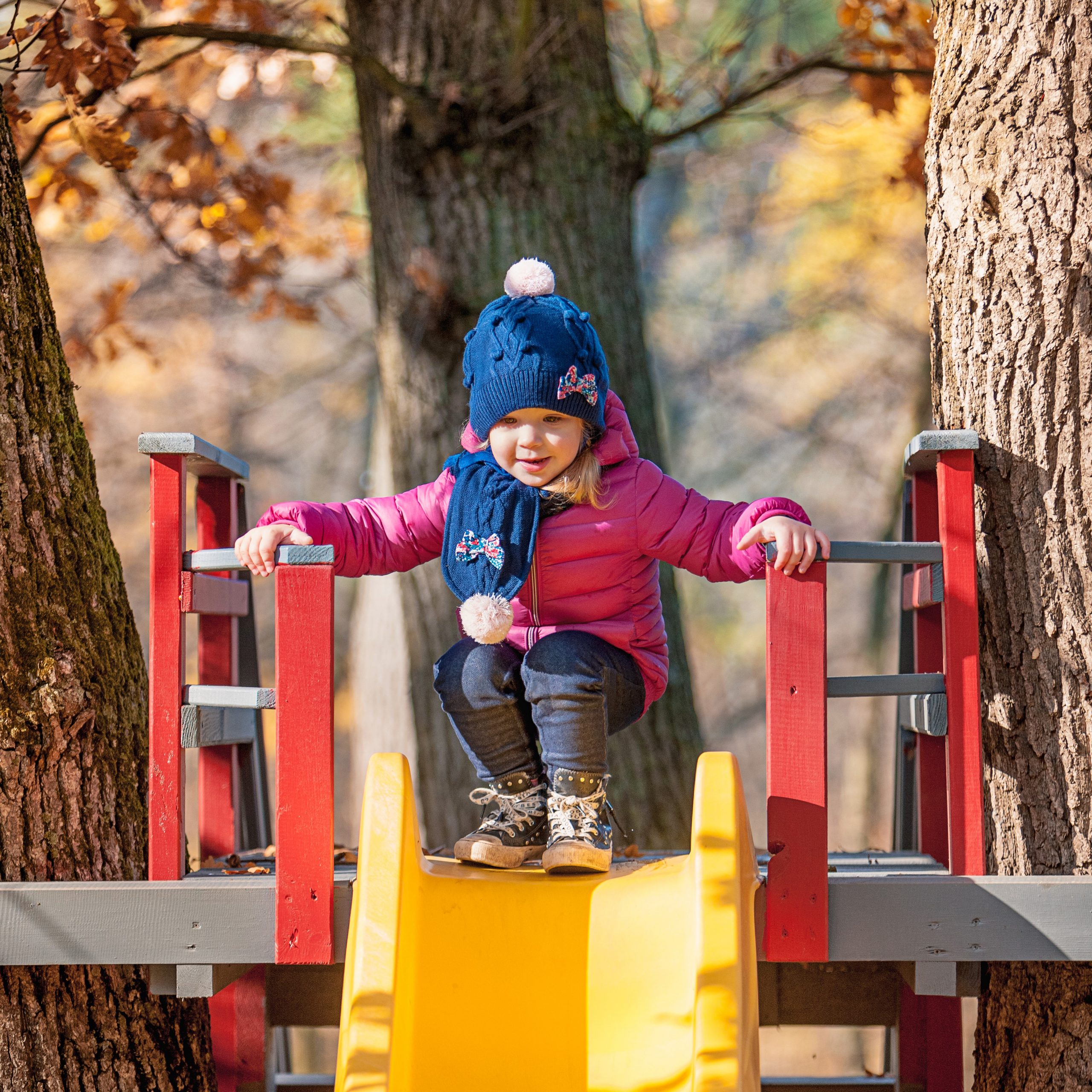 As our economy recovers, we know that our child care infrastructure remains in crisis. We must invest in our care system with our children's futures at stake. Accessible, affordable, high-quality child care allows families to work and offers babies the nurturing learning environment they need for healthy development. It helps build a future for our families, our economy and our nation.
The PBS NewsHour, one of the nation's most trusted nightly news sources, has produced an upcoming week-long series on child care in the United States entitled Raising Our Future: America's Child Care Dilemma. The series is scheduled to run in five segments over the course of the week of July 12th.
Each segment will have a specific focus that will be covered in a 7-10 minute package and we anticipate that the particular needs of infants and toddlers will be woven throughout the series. Learn more at the series web page and join us in promoting the series and its resources as part of our efforts to expand an understanding of this critical issue. 
Let's recognize young children as our greatest resource and add your voice to the growing urgency around the need to address this very real crisis.
We began our exploration by observing the tree, hearing, touching, and smelling the tree. We read a book to learn more about the maple tree and start our tapping exploration.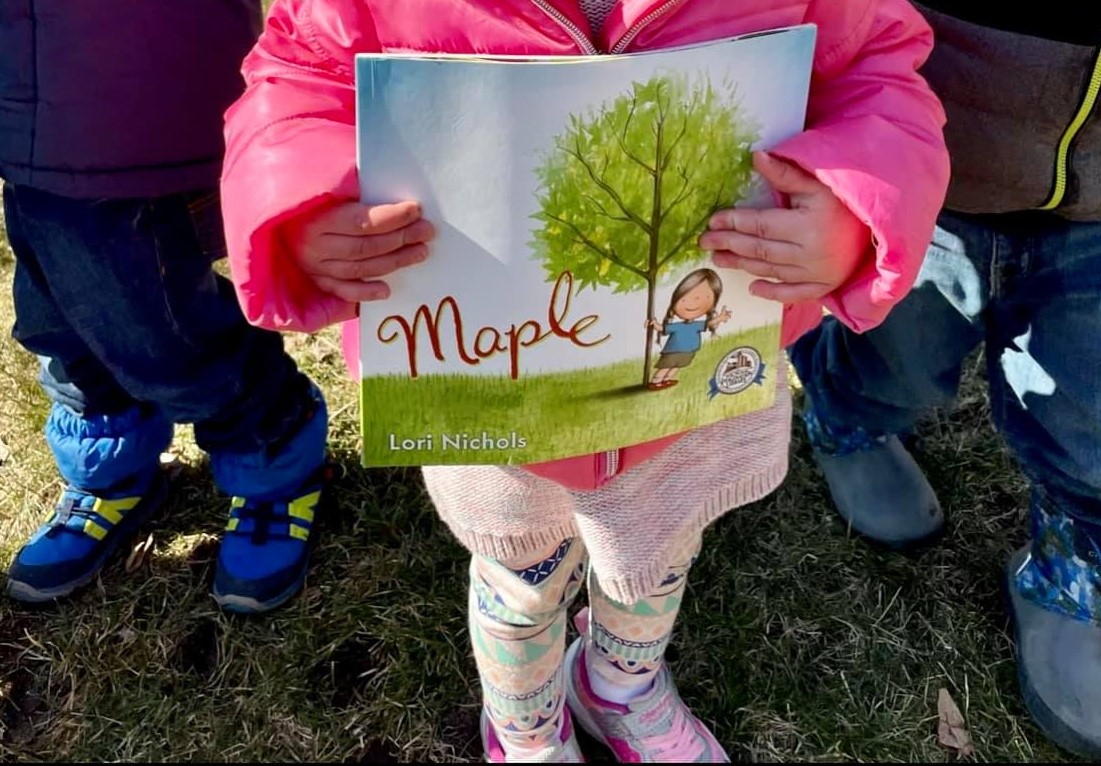 We were all excited about this inspiring learning activity that brings together science, math, forestry, and taste buds.  
Tapping is done in late winter, early spring when days are above freezing and nights are below freezing. We started by inserting the spile into the tree, finding a spot that receives sunshine, and making sure to remove the bark to get a smooth area to tap. 
Tapping helped us learn of the source of real maple syrup. We realized that the tree has sap "water," which contains sugar. Trees store this sugar for their food, and trees have a way of transporting the sap.   
Through tapping the maple, children are supported in observing and inquiring about their natural environment.   
We went outside daily to measure how much maple water we had and if the jugs were full to put out new ones– playing around the Maple Tree was a highlight, and some children would stick their fingers under the tap to taste the sap as it oozed from the tree – learning, that sap isn't the same as syrup. 
Best practice in early childhood education is based on supporting children to understand themselves through the natural world.
In a world that often requires a lot of patience, the kids were excited to finally find their jugs  full to overflowing the following morning.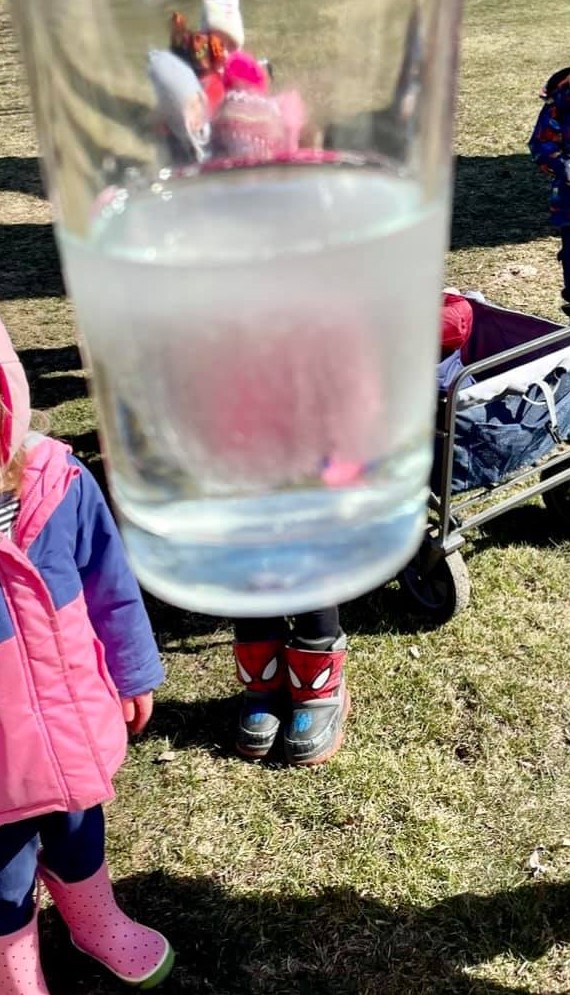 Once we collected 20 gallons, we boiled the sap!
Finally, after about four days, we had syrup and rewarded our patience with pancakes and syrup.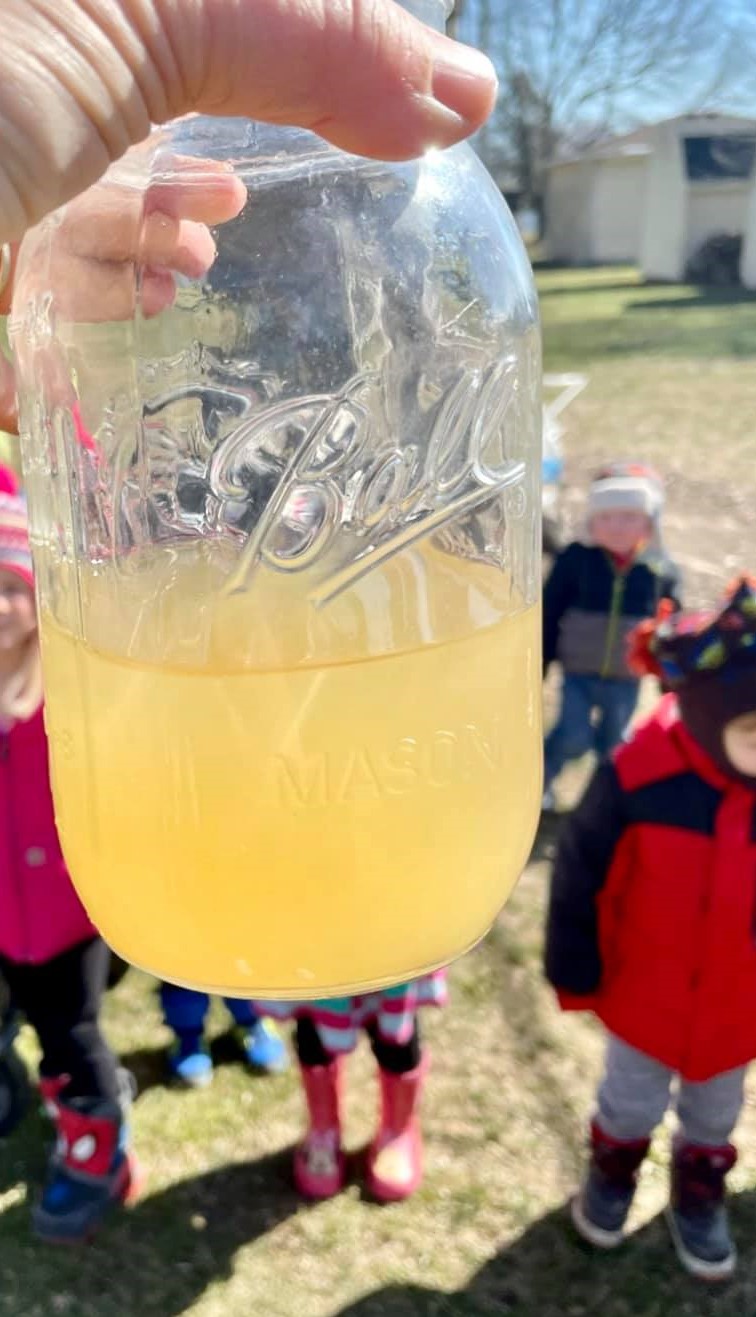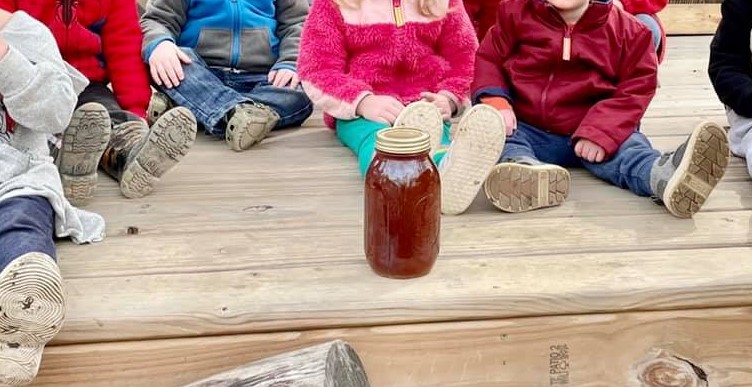 One of many skills that young children develop is delayed gratification. Tapping and exploring the maple tree sap allows children to see the steps in developing syrup and build their patience skills.