Join the National Center on Early Childhood Quality Assurance (NCECQA) in a new webinar, Family Child Care Educators' Perspectives on Leaving, Staying, and Entering the Field, with researchers Juliet Bromer and Toni Porter. Join us on Wednesday, December 1, from 1:00 to 2:00 p.m. (Eastern Standard Time) to hear about the new findings.
The Multi-State Study of Family Child Care Decline and Supply is the first study to examine the indepth factors that contribute to family child care (FCC) educators' decisions to leave or stay in the field. The study included interviews with 30 formerly regulated FCC educators and focus groups and surveys with 149 current FCC educators in four states (California, Florida, Massachusetts, and Wisconsin).
The researchers will present:
Three types of career trajectories among former FCC educators and three primary challenges that contributed to their actual exit from the work
The rewards that are an inherent aspect of FCC work that may keep educators in the field and the ways that these reports of rewards vary across personal and professional characteristics
Educators' experiences with entry into the field, particularly the process of becoming regulated, and the common challenges faced during the initial regulatory process
Implications for future policy and program directions to redress the changes in the supply of regulated FCC.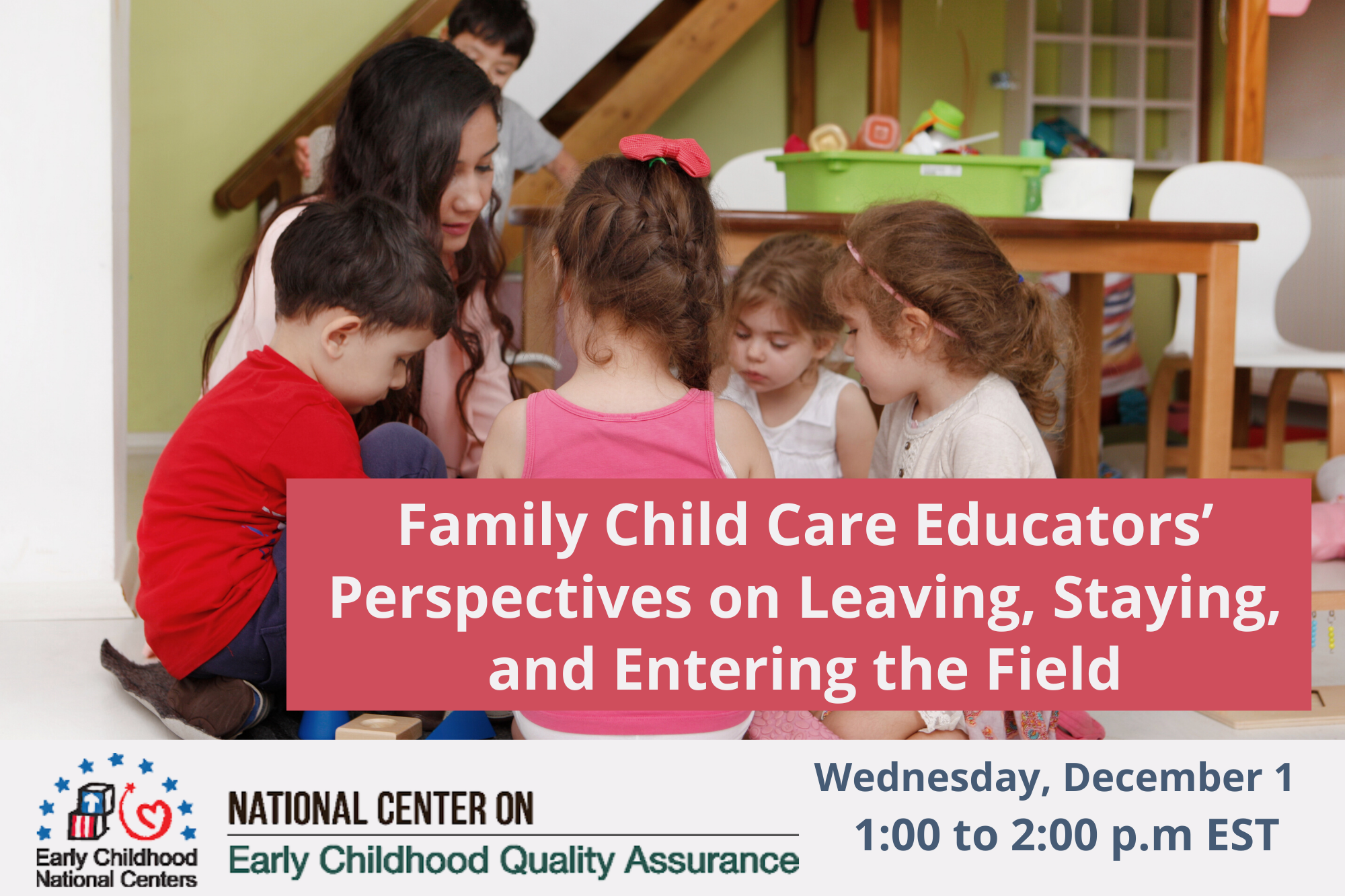 During our  webinar, Child Development for the Family Child Care Provider, there were many providers offering excellent suggestions and strategies for helping to bridge the home and FCC experience and partnering with parents in this process. Here are a few of the highlights:
­"I find that the children in my child care home adapt to their environment with me better when I try to include things that maybe they do at home.­"
­"There is a child who I cared for who used to throw very big tantrums and have huge melt downs when he did not get his way. I sat down with mom and she stated he did the same thing at home also. So we both agreed on a strategy and we both did it­".
"Role modeling is very important. Children do what they see us do­".
­"I believe when we are supportive of families, and encourage love and give hope and encouragement and understanding, and show support for families, it helps the families to feel like someone is in their corner and they are not all alone in parenting­".
­"I offer hand-outs, give website links and short reads to my parents. I also host a parent meeting annually where just the parents are able to attend, we discuss topics, I share what I know, and we together look for answers".
(These are quotes from FCC professionals who participated in the webinar and contributed their questions and ideas during the live webinar. We have made minor edits to some quotes to fit this format. To view the recording of the webinar, click on the Grow section and explore webinars).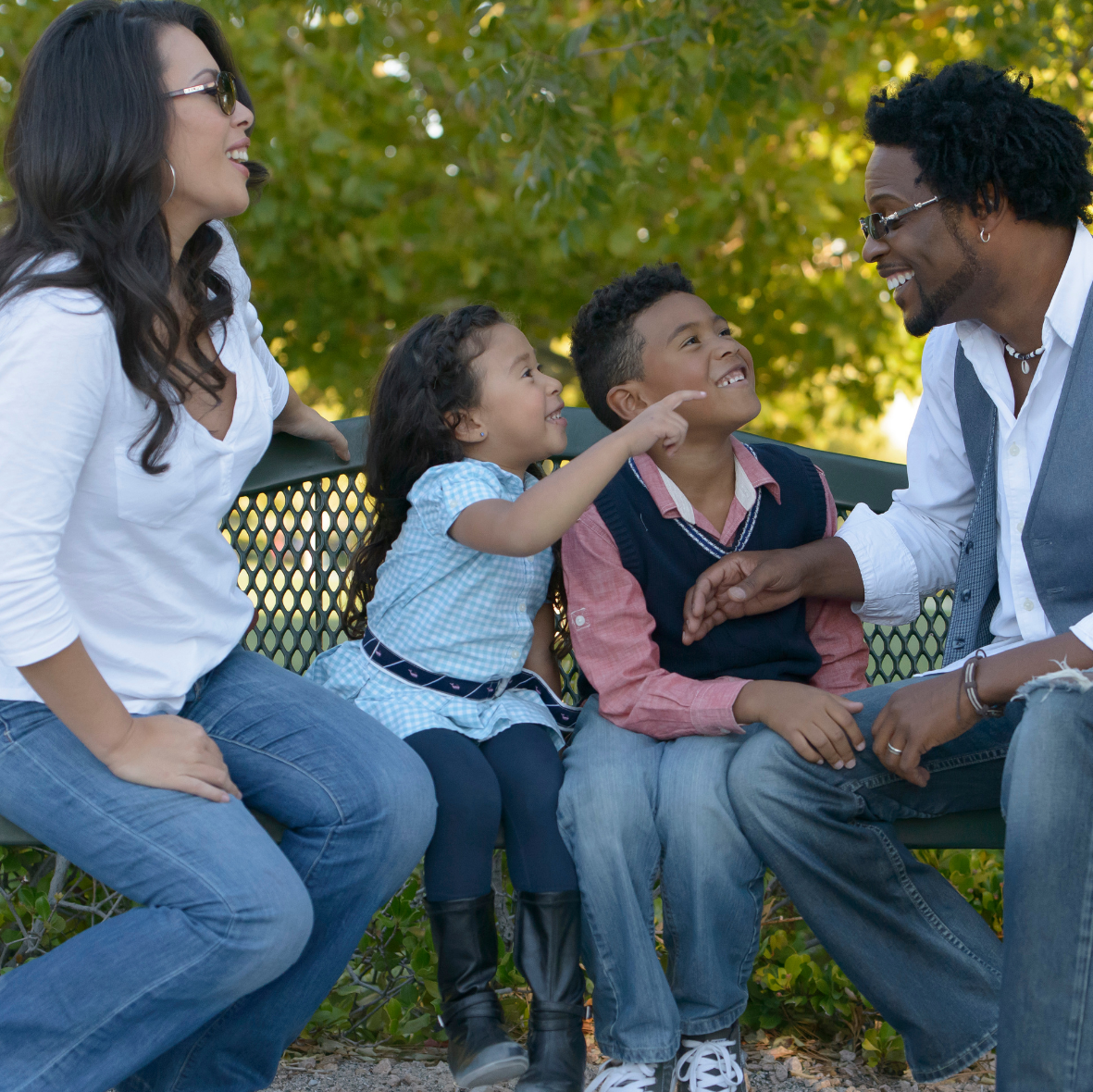 The National Association for Family Child Care hosted a webinar presented by Tom Copeland that gives information about how family child care providers can prepare for changes due to new tax laws for 2018. This webinar has been archived and providers who missed the live webinar can purchase access to the recording (as well as other archived webinars hosted by NAFCC) here.