This four-part webinar with printable posters and resources from the National Center for Healthy Housing is specifically created for family child care providers to partner with families to prevent children and pregnant parents from coming in contact with lead and take necessary steps to remediate if lead is found in homes or via bloodwork, including links to financial assistance for lead remediation.
Babies born with high levels of lead in their blood are more likely to be born prematurely, be small for their gestational age, and grow more slowly than they should. Children exposed to lead may have developmental delays, learning difficulties, hearing loss, seizures, and more. Family child care providers can be great advocates for families in getting children tested for lead exposure and spreading information about places lead-containing materials may be hiding.
View all materials here: Lead-Safe Toolkit for Home-Based Child Care | NCHH
Este seminario web de cuatro partes con carteles imprimibles y recursos del National Center for Healthy Housing se ha creado específicamente para que los proveedores de cuidado infantil en el hogar colaboren con las familias para evitar que los niños y las madres embarazadas entren en contacto con el plomo y tomen las medidas necesarias para remediarlo si se detecta plomo en los hogares o a través de análisis de sangre, incluidos enlaces a ayudas económicas para remediarlo.
Los bebés que nacen con altos niveles de plomo en la sangre tienen más probabilidades de nacer prematuramente, ser pequeños para su edad gestacional y crecer más despacio de lo que deberían. Los niños expuestos al plomo pueden padecer retrasos en el desarrollo, dificultades de aprendizaje, pérdida de audición, convulsiones y otros problemas. Los proveedores de cuidado infantil en hogar pueden ser grandes defensores de las familias a la hora de someter a los niños a pruebas de exposición al plomo y difundir información sobre los lugares donde pueden esconderse materiales que contengan plomo.
Este seminario de web está en inglés, pero si haces clic en "ajustes" > "subtítulos" > "traducción automática" > "español", aparecerán subtítulos en español.
Acceda aquí a este recurso: El kit de herramientas sin plomo para el cuidado infantil en el hogar | NCHH

Are you interested in having your idea featured on Town Square?
We are looking for content from providers like you!
Send us a description of your idea.
We are looking for content (including photos and video) such as:
A great activity that you did with the children
Tips for business (organization, record keeping, strategies for managing requirements)
A song or movement activity that the children enjoy
Tips for managing transition times (setting up meals, naptime, moving to outdoor spaces)
Positive interactions that support children's learning and development (between children or between provider and child)
Ideas for arranging your space
Other ideas you have that you think providers might be interested in hearing about
Town Square staff will help support and guide you in developing the content before posting it to the Town Square site.
Please send us your idea (including your name, your business name, location, and a description of your idea) using the link below or email us at: info@townsquarecentral.org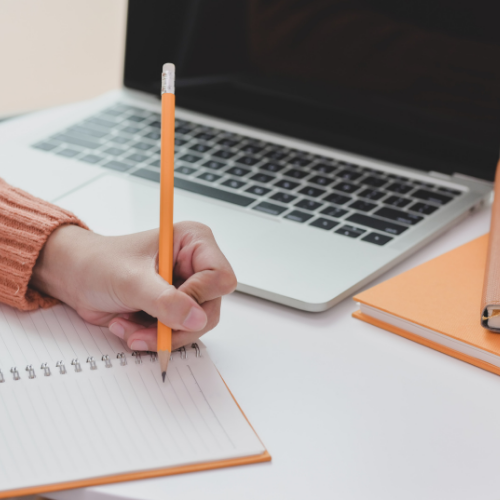 Gardening has many benefits for young children, including developing responsibility skills , fostering a sense of community, and developing confidence as they care for the plant and observe the growth. To begin, all you need are a few materials, and gardening doesn't need an ample outdoor space; you can easily create a small indoor garden to fit your program.
Stephanie Mckinstry from My Caterpillar Clubhouse, a Certified Nature Explore Classroom, shares more benefits of gardening, how she begins her garden indoor  and transfers the seeds to her outdoor garden. Watch below.
Stephanie Mckinstry from My Caterpillar Clubhouse, a Certified Nature Explore Classroom,  shares how she incorporating books and images of nature into her program. Listen below for her tips.
Es magia!
Algunas de las experiencias más mágicas provienen de los materiales más simples. Saque algunas linternas y vea qué exploraciones mágicas suceden.
Esta experiencia apoya el desarrollo en varios de los Objetivos de Ciencias del Aprendizaje Temprano.
Desarrolle habilidades iniciales en el uso de prácticas científicas y de ingeniería, como observar, hacer preguntas, resolver problemas y sacar conclusiones.
Identificar, describir y comparar las propiedades físicas de los objetos.
Comience a entender las prácticas básicas de seguridad que uno debe seguir al explorar y participar en investigaciones científicas y de ingeniería.
Utilice herramientas científicas para la investigación.
As we explore intentionality in incorporating nature into home-based care. We reached out to two family childcare professionals Diann Gano, Owner of Under the Ginkgo Tree Nature School, and Ashley Hugues, owner of Roots Nature School, to discuss the curriculum of a home-based nature program. We hope this conversation is a starting point to rethink nature in your program or help support your current practice.
Town Square's Learn, Share, and Grow series covers a particular topic spread across a number of short video segments. By breaking up the topic into multiple shorter videos, they are more digestible one at a time, while still being a part of a larger coherent segment. So if you only have 5 minutes, you can watch one, and if you have more time you can watch a whole series.
Below is our three part series on Brain development,  explore other topics in the Grow tab.
 Part 1
Part 2
Part 3
Sharing ideas on how to use social media – specifically Facebook groups to communicate with families