Young children learn through exploration of their environment. A safe and intentional space allows them the freedom to explore, practice new skills and have fun! This is especially true for infants and toddlers as they develop and learn new movement.
This resource from the Early Head Start Resource Center explores how to create a nurturing environment that is safe and accessible for infants and toddlers.
News You Can Use: Environment as Curriculum for Infants and Toddlers
Environment as Curriculum for Infants and Toddlers PDF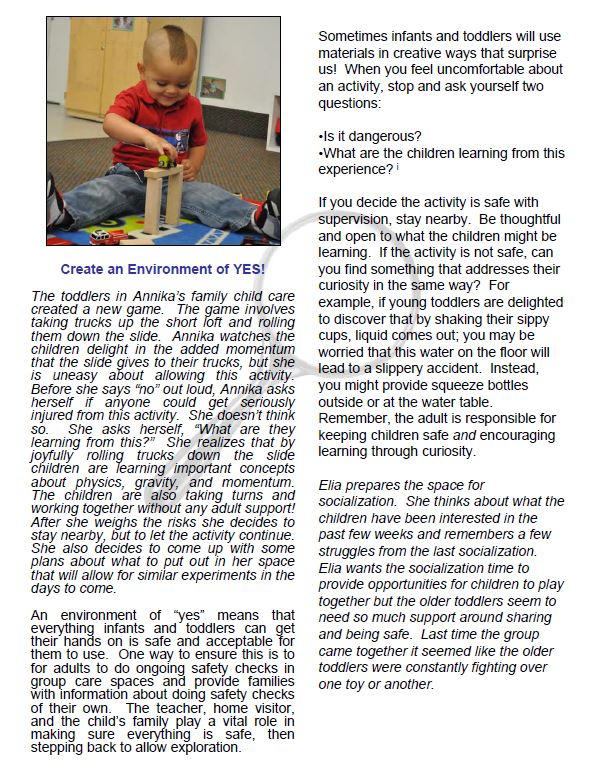 Children love to play outdoors, but in the winter it is not always possible with very low temperatures. This can be disappointing for children, especially when there is fresh snow on the ground.
You can offer children the option to play with snow indoors.  Scoop snow into a bucket or other large container and put the snow in a sensory table (if you have one), the sink, the tub, or even a plastic container (such as an under the bed box) placed on some towels on the floor.  Children can:
Build a tiny snow person
Make impressions in the snow with hands, cups, shovels, or other tools
Use spray bottles to spray color on the snow (a few drops of washable tempera paint in a spray bottle full of water works well)
Talk about what happens to the snow that was brought inside compared to the snow they can see through the window outside as well as how the snow feels on their hands.
Goals: Use senses to explore and build vocabulary and language skills.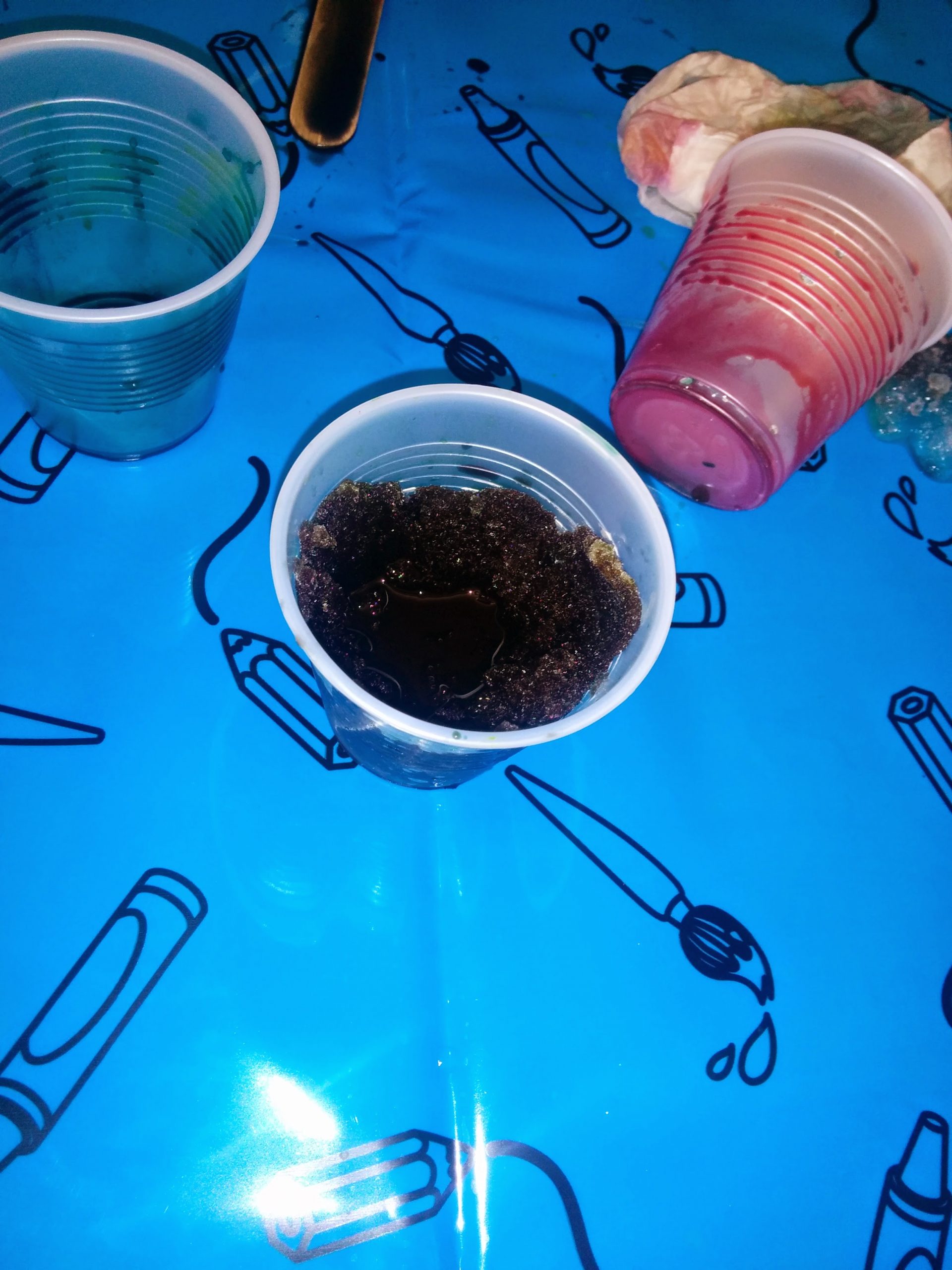 Why do children bite and what can we do?
It is not uncommon for toddlers to bite, but it can be difficult to stay calm and know how to respond. This fact sheet give information about why toddlers bite and how to respond appropriately when biting occurs.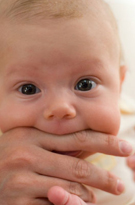 470 IAC 3-1.2 Infant and Toddler Care
Change positions of infants
Each child shall have their own crib, playpen, or mat (requires a variance) to sleep on. Each child younger than 24 months has a crib, portacrib, playpen, or bassinet. If a bassinet is used, determine if the parent has either provided or consented to the use of the bassinet.
Infants must be held during bottle feedings until they can hold their own bottle.
Bottles shall not be propped.
Safe Sleep practices shall be followed
Infants must be placed on their back to sleep.
Slats of the crib can be no more than 2 3/8 inches apart.
Mattresses must fit snugly with no more than one inch between the mattress and the side of the crib.
"ZERO TO THREE is a national, nonprofit organization that provides parents, professionals and policymakers the knowledge and know-how to nurture early development.  Our mission is to ensure that all babies and toddlers have a strong start in life."
Zero to Three has resources related to development, health, screen time, relationships with families and handouts for ages and stages. The resources are presented in a variety of formats and geared for educators, child care providers, advocates and parents.