We asked family child care professionals what types of things they thought were most important to include in their contract and put together this tip sheet:
Top 5 Things to Include in Your Contract
Clearly defining your policies and following through on them is helpful for parents, for you as a professional, and also for maintaining the standards needed for licensing and high quality care.
Take some time to review and revise your program's contract today!
The Illinois Early Learning Project provides resources for early childhood professionals related to the Illinois Early Learning Standards.  The Illinois Early Learning (IEL) website offers video clips that can be used as a resource for parents and professionals around a variety of topics related to IEL Standards benchmarks, IEL Guidelines for 0-3, and parenting.  Video content is available in English and Spanish and include transcripts and descriptions.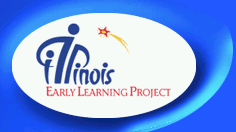 This handbook from the Administration for Children and Families outlines health and safety guidelines for providers and would be a great resource for someone opening a family child care home.  Caring for our Children Basics represents the minimum health and safety standards experts believe should be in place where children are cared for outside of their homes.
Standards on the following topics are included:
Staffing
Programs Activities for Healthy Development
Health Promotion and Protection
Nutrition and Food Service
Facilities, Supplies, Equipment, and Environmental Health
Play Areas/Playgrounds and Transportation
Infectious Disease
Policies