Hablar con las familias sobre sus preocupaciones puede resultar difícil. Sin embargo, una comunicación abierta es siempre lo mejor. Usted puede sospechar que hay un retraso, pero después de hablar con los padres puede descubrir que hay otras razones subyacentes para lo que ha observado o puede descubrir que los padres tienen las mismas preocupaciones. Este folleto de los CDC puede ser un excelente comienzo de conversación para determinar si es necesario realizar más evaluaciones.
Consejos para hablar con padres y madres sobre preocupaciones relacionadas con el desarrollo de un niño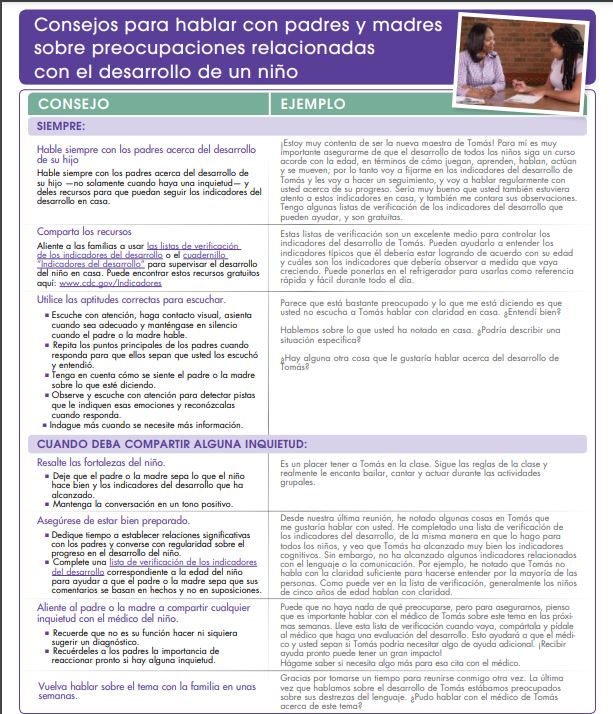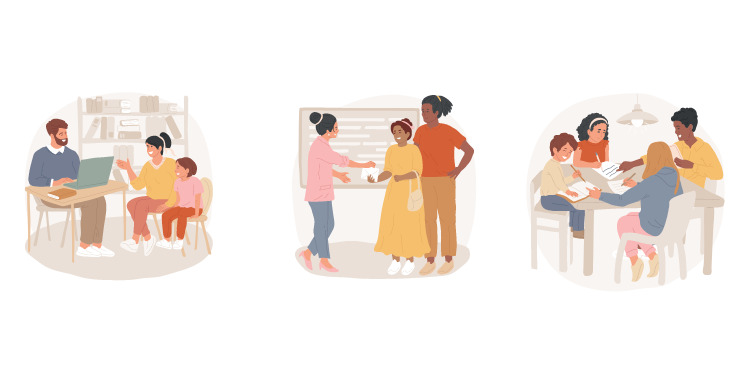 The CDC offers information about developmental milestones by age and children's mental health as well as developmental screenings.  There are tips for positive parenting and other research and resources.  The Child Development Page on the CDC  website gives information about a variety of health and safety concerns if you need more information about specific conditions such as autism spectrum disorder, muscular dystrophy, hearing or vision loss, etc.

You play an important role in ensuring that children in your care receive developmental screenings and that families have access to resources for screenings and support. The screening process can often seem overwhelming, but these resources from ExceleRate Illinois can help you and parents figure it out.