Technology use is ever changing, and young children are growing up in a world that fully integrates digital devices into all aspects of life.  The National Association for the Education of Young Children in conjunction with the Fred Rogers Center have created guidelines about what developmentally appropriate technology use for children involves.
To read the NAEYC and Fred Rogers Position Statement follow the link below:
Technology and Interactive Media as Tools in Early Childhood Programs Serving Children from Birth through Age 8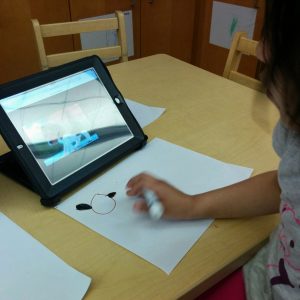 "ZERO TO THREE is a national, nonprofit organization that provides parents, professionals and policymakers the knowledge and know-how to nurture early development.  Our mission is to ensure that all babies and toddlers have a strong start in life."
Zero to Three has resources related to development, health, screen time, relationships with families and handouts for ages and stages. The resources are presented in a variety of formats and geared for educators, child care providers, advocates and parents.