Wisconsin Early Childhood Association (WECA), the state affiliate of the National Association for the Education of Young Children (NAEYC), serves and engages the early childhood workforce and supports early care and education in Wisconsin. WECA provides professional development guidance and case management in the form of academic, non-academic, and career counseling to requested YoungStar participating programs.

The Center on the Social and Emotional Foundations for Early Learning provides resources for parents, teachers, and providers with the goal to improve the social and emotional outcomes of young children. The resources include trainings and modules as well as resources specific for teachers and caregivers to download, all geared to help adults meet the social and emotional needs of young children.

This guide offers much of the information you will need to get started in your family child care business in Illinois.  There are sections about planning for your business, preparing your home, creating a contract, planning meals, and much more.  This overview of the process is a helpful resource for understanding the steps in becoming a licensed family child care home.
Illnois Child Care Guide for Family Home Providers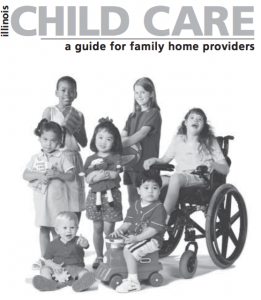 If you are a license-exempt provider, Illinois Action for Children provides Child Care Resource Facilitators to help you access resources.  They also offers services such as welcome visits, literacy visits, and field trips brought to your home via the "Fun on Wheels" RV if you are a license-exempt provider. Check out more information about these services at Illinois Action for Children.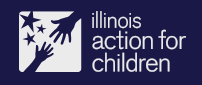 Town Square has joined Myrtle's Club as a resource to support child care providers.
"Myrtle's Club™ was designed to support child care providers by making available high quality training opportunities on topics ranging from curriculum to business basics, services that support the business side of child care, and to increase the purchasing power for our providers. By assisting child care providers in this way, the YWCA is helping support providers on the path to improving quality and educational programs for their students."
As a provider who is a member of the Myrtle's Club network, you can access training, professional development, business support services, as well as materials and resources that help you maintain your licensing and enhance your work at a discount.  Check out what is available and the membership levels at: YWCA of Metropolitan Chicago: Myrtle's Club.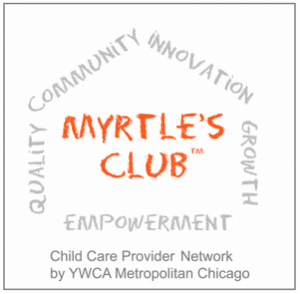 Activities: family child care focused activities that support the development of children in multiple learning domains.
Business: tips and resources that will help you run your small business.
Learning: tips, resources, research, articles, and more on how to support young children's learning.
Perspective: blogs, resources, and ideas from your fellow family child care providers.
Wellness: tips, resources, articles and more about health and wellness in children as well as providers.
To discover more about these topics click on these areas under the Discover Tab.
The Ounce of Prevention Fund's goal is to promote high quality early childhood experiences for all young children, particularly those who are born into poverty. They offer resources and programs based upon the latest research and theories in child development. They partner with many advocacy organizations and offer publications, videos, and tools for families and professionals related to advocacy.

Town Square Research to Practice Statements offer information from theory and research with examples and suggestions for what it means in your work with children.  This series of position statements includes topics such as the benefits of a home-like environment, the power of open-ended materials, and the benefits of incorporating the arts.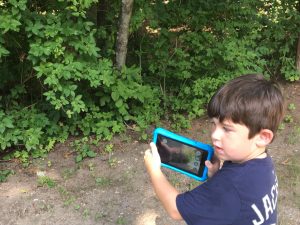 Town Square Research to Practice: Using Technology as a Tool to Support Learning and Development