The pyramid model, also known as the "Teach, Model, and Reinforce" model, is a framework used to promote positive behavior in young children. It consists of three main components:
1. Teaching: This involves explicitly teaching children appropriate behavior and social skills. This may include providing clear expectations, teaching problem-solving strategies, and using positive reinforcement.
2. Modeling: Adults or peers model positive behavior for children to observe and imitate. This can include role-playing, demonstrating appropriate behavior, and providing praise and reinforcement for positive actions.
3. Reinforcing: This involves providing positive feedback and rewards for desired behavior. This can include verbal praise, stickers, or other tangible rewards.
Caregivers can create a supportive environment encouraging children to develop strong social skills and positive behavior patterns using this framework. The National Center for Pyramid Model Innovations (NCPMI) has abundant resources to guide and support your practice.
This worksheet/checklist provides practical ways to implement this model in your family childcare program.
Pyramid Model Practices for Family Child Care Homes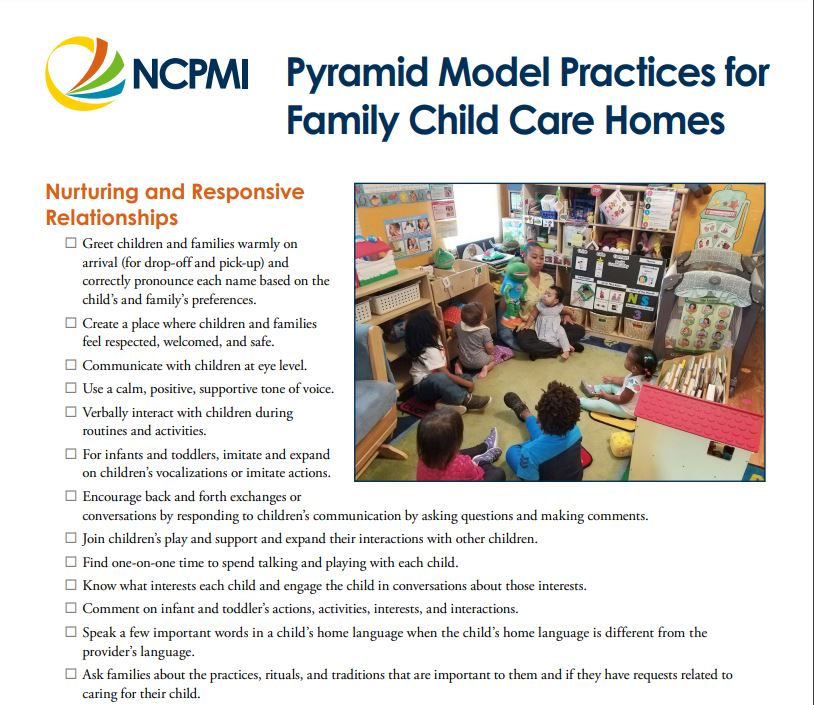 One of the most important tasks for young children is developing self-regulation, and the support of caregivers is critical in this process. This Town Square created handout offers information on what is involved in self-regulation, why it is important, and how responsive caregiving can support it.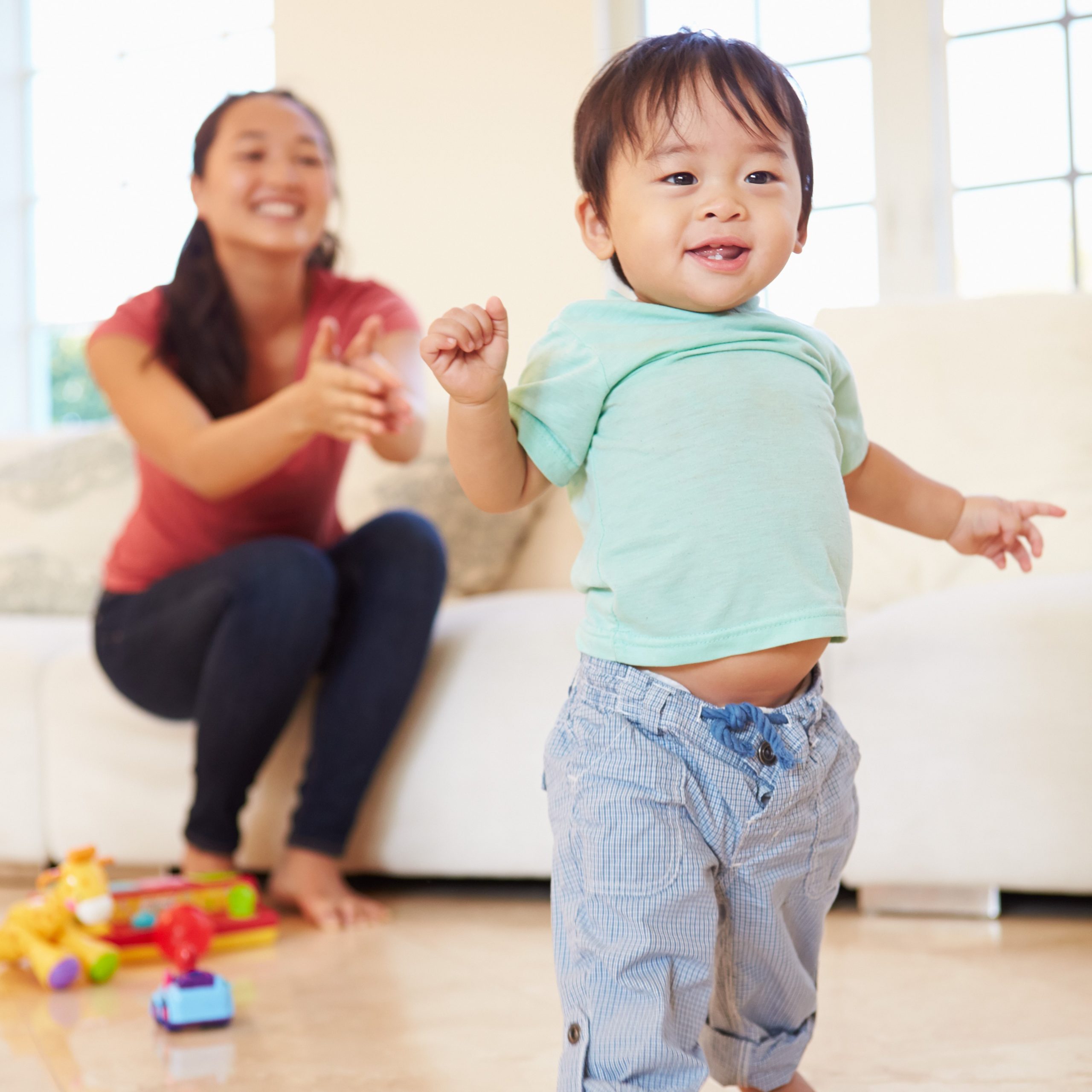 Town Square Research to Practice Statements offer information from theory and research with examples and suggestions for what it means in your work with children.  This series of position statements includes topics such as the benefits of a home-like environment, the power of open-ended materials, and the benefits of incorporating the arts.