Part 2  – Indoor large motor play activities for programs with limited access to an outdoor space, bad weather, or to share with families
Balloon ping pong – Using a paper plate or piece of cardboard and a stick, create a simple paddle. Then tie a string to a balloon and hang it down from the ceiling or doorway. Invite the children to hit the balloon with the paddle.
Tape maze – Use painters' tape to make a fun maze on the floor. Ask children to then walk, hop, skip and jump to follow the tape. Different lines or shapes can indicate different ways to move. You can also use the maze for a car road by moving toy cars along the tape.
Hit the target toss – Using a bean bag, soft toy or plastic ring, add a mark on each step of a staircase. Add some extra fun and put numbers, colors or shapes on each stair. Ask each child to toss the object at the designated targets. You can also try this on a flat surface, just be sure to arrange the targets further apart from one another.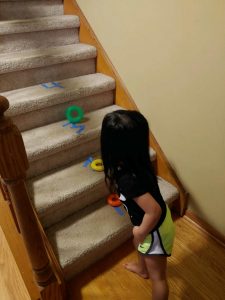 Paper airplane challenge – Take some paper and use some to cut out shapes of different sizes as targets, then tape the paper with the cut out targets across a doorway. Have children create their own airplane to try to fly through the targets. Encourage creating different kinds of paper planes and challenge the children to fly their airplane through different targets.
Ball Maze – Cut out strips of paper and then use tape to place them on the floor, arrange the arches to create a maze. Using a ball, ask children to roll under the arches to the end of the maze.
Simon Says – Play an active game of Simon Says, using paper cutouts of handprints or footprints, call out the name of the body part to have children move to reach the printout. Try adding different learning concepts, use shapes, colors, numbers depending on the children in your care.
Obstacle Course – Have each child design one part of an obstacle course and take a photo of it, shuffle the order of the photos to decide the order of the obstacle course, you can also draw the order or have children guide one another through the course. 
Printable version  Indoor large motor activities 2
Loose parts are materials that can be used in a variety of ways.  It is very likely that you have things that can be used for loose parts play already around, such as bottle caps, rocks, pinecones, etc.  This handout was created collaboratively between Town Square and the Early Math Collaborative at Erikson Institute as a resource for the Oak Park Collaboration for Early Childhood Symposium 2016. It includes ideas for using loose parts and connecting loose parts play to Big Ideas in Early Math.
Creating Challenges with Loose Parts Handout
Use masking tape to create roads on the floor for matchbox or hot wheel type cars. Children can 'drive' cars along the roads and create dramatic play scenarios. Children can add other accessories, such as road signs, farm animals, train toys, etc. to extend the activity.
Goal: Children will move vehicles around the masking tape roads and engage in dramatic play.
The roots of early math skills begin developing from birth, through babies' everyday play and interactions with parents and caregivers. These early math skills have a big impact on children's school readiness—in fact, research has found that a strong understanding of early math concepts predicts both a child's future math and literacy skills.  This website offers handouts, videos, and more for parents and providers to support early math skills.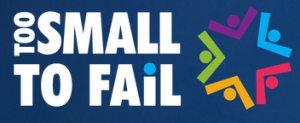 Visit Too Small To Fail Let's Talk About Math to see these math resources and more.  Content on the website is available in both English and Spanish.

I was thinking about something interesting to do with the kids today and realized that I hadn't made playdough in quite a while, so looked in the pantry to see if I had the ingredients I needed.  The recipe I typically use is this one:
1 cup salt
2 cups flour
4 teaspoons cream of tartar
2 Tablespoons vegetable oil
2 cups water
1 packet of Kool-Aid (or other similar type of drink mix–I buy whatever kind is on sale!)
Put all ingredients into a saucepan and cook over medium heat stirring constantly until the dough comes together.  Knead on table or countertop until smooth and cool.  Store in a plastic container or zipper lock bag.
As I started to take out the ingredients I found that I didn't have any packets of Kool-Aid.  I like it because it adds color and scent.  I did find some food coloring and some cinnamon, and decided to give that a try.  It came out smelling great and with a little bit of a different texture than usual, which made it even more interesting.  There was almost an hour of play with the dough without any toys, so I imagine there will be more play over the next few weeks as I add some cookie cutters, rollers, plastic knives, and more.
I almost abandoned my idea of making playdough when I didn't have everything the recipe called for, but I'm so glad that I got creative and took a risk to try using the cinnamon.  I was also reminded that revisiting activities that we haven't done in a while and keeping it simple when reintroducing a material can make for renewed interest and extended play on the part of the child.
Do you have a favorite dough recipe that you use? Do you have interesting substitutions for your regular playdough recipe?
This tip sheet for families gives ideas for developing habits for being active for different age groups. It includes basic ideas for supporting active play as well as limiting TV time to instill lifelong healthy physical activity habits.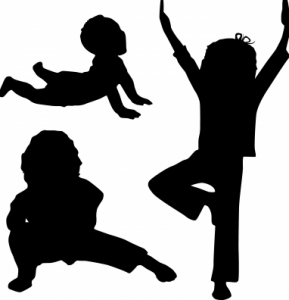 You may have heard about the idea of loose parts and how wonderful they are for encouraging children's exploration and play. This handout created by Penn State Extension offers tips for using loose parts, examples of types of loose parts, and outlines some of the benefits of play with loose parts. Chances are you have several loose parts for children to explore already in your home, so get them out and get ready to play!