Play is vital for children; through play, children can develop, explore, and practice new skills. This Town square created a resource aids in developing a better understanding of the skills and learning involved in children's play.
You might think that I'm just playing, but…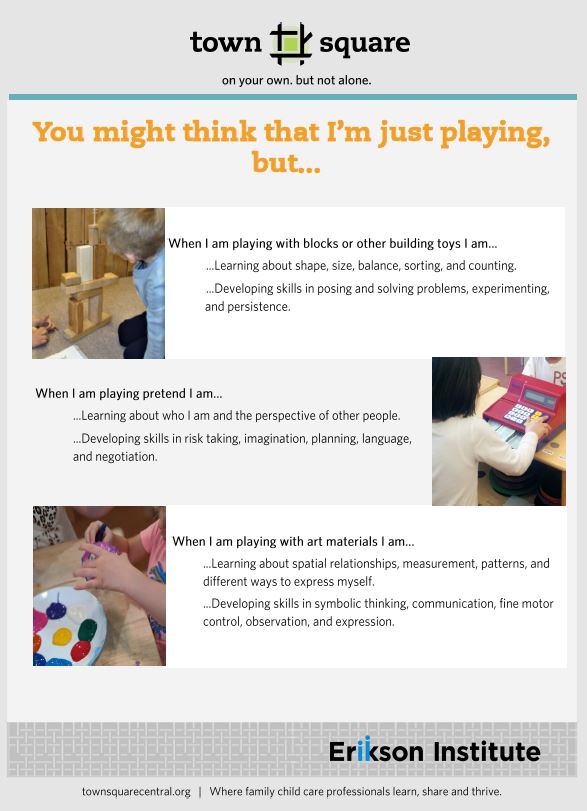 Playing with Nuts and bolts
Nuts and bolts may seem like a simple activity, but it provides children with many great opportunities to explore and build on their skills. 
                 * Hand and eye coordination as children grasp and pick their                                 selection of bolts and then attach the nuts and bolts.
                 * Twisting, pinching, rotating give fingers muscles a workout,                                 skills needed later for writing
                * Giving children a variety of bolts and nuts allows them the                                   opportunity to sort, match, categorize as they make a selection                         and plan how to use them.
               * Create patterns, count and describing of different attributes                                  including size
               * Back and forth conversation as they work with other children                            
               * Exploration and explanation of their creation and learning to                                 others
               * So much creativity as children came up with new ways to create                        and play, testing their ideas.
               * Different textures, weights, sizes, and materials can be                                        incorporated, experimenting with touch and sound.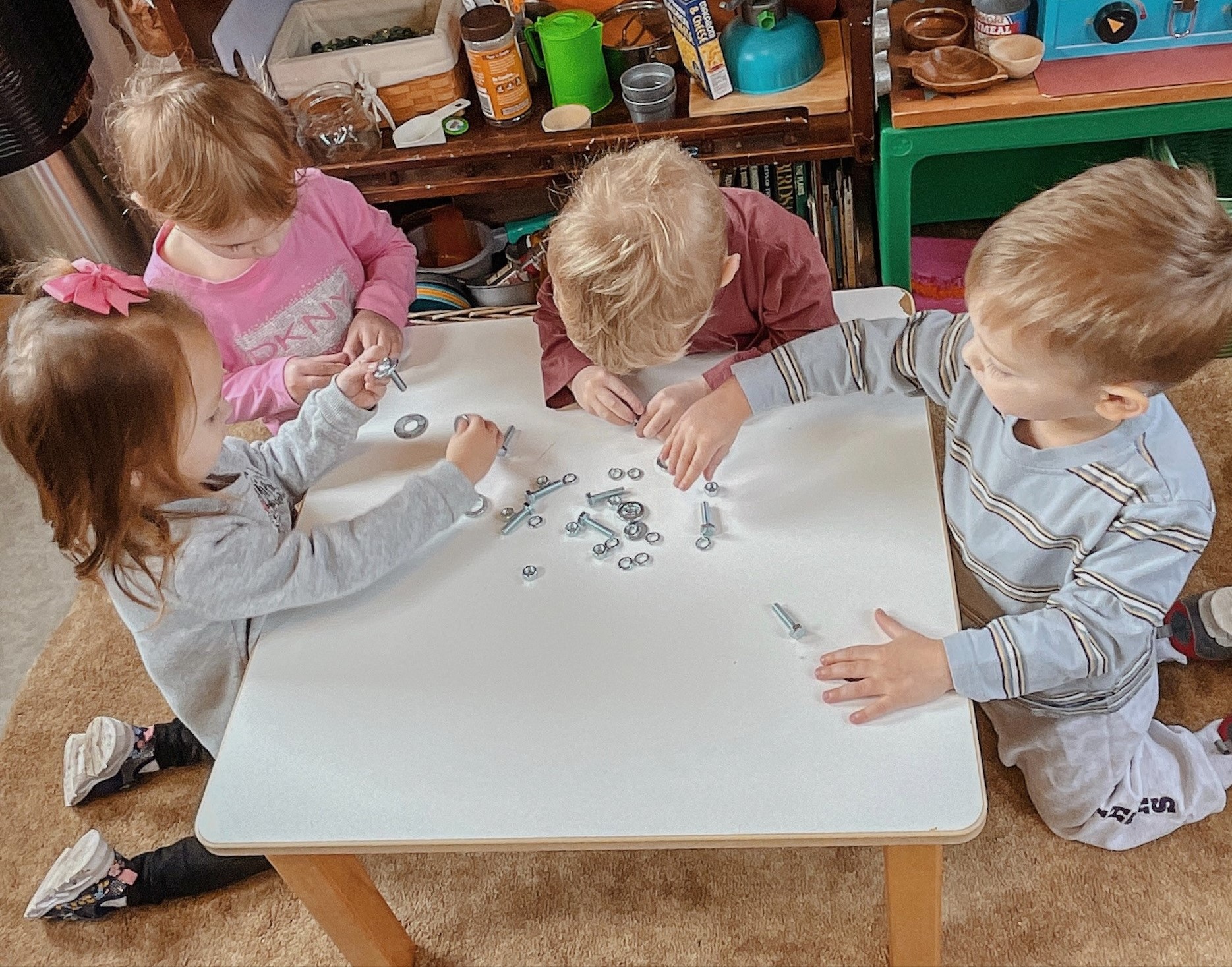 Educating and caring for young children requires that providers take on various roles to support meaningful and playful experiences.
The roles providers take on include…
Observer – To watch and document children's play and thinking in order to assess children's strengths and development to plan for children's learning.
Validator – To support, nurture and acknowledge children's behavior in a way that does not interrupt or alter the child's activity.
Player – To play and participate with children in a responsive partnership.​
Extender – To challenge, elaborate, further and provoke children's thinking and ideas.
Problem initiator – To pose and take advantage of problems, conflicts, and appropriate challenges to question and engage children's thinking.​
Role model – To display expected behaviors and attitudes of play and learning.
Documenter – To collect and organize data.
Assessor – To assess children's individual and group strengths, abilities, interests, and developmental needs.
Manager – To set the stage for meaningful play.
Instructor – To impart or demonstrate information.​
It is essential to note that these roles are not static, where one day you decide to be an observer and another extender. Instead, the roles change throughout the day, creating balance.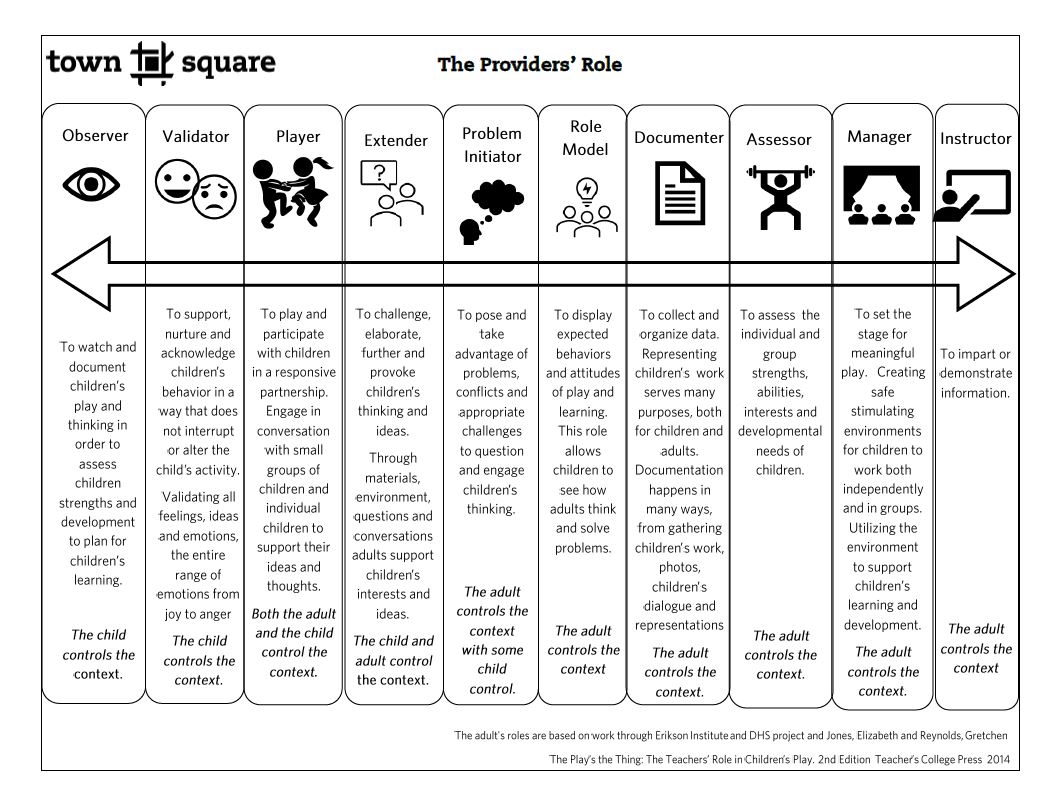 What if one of the answers to reducing inequality and addressing mental health concerns among young children is as simple as providing more opportunities to play? A growing body of research and several experts are making the case for play to boost the well-being of young children as the pandemic drags on—even as concerns over lost learning time and the pressure to catch kids up grow stronger.
Play is so powerful, according to a recent report by the LEGO Foundation, that it can be used as a possible intervention to close achievement gaps between children ages 3 to 6. The report looked at 26 studies of play from 18 countries. It found that in disadvantaged communities, including those in Bangladesh, Rwanda and Ethiopia, children showed significantly greater learning gains in literacy, motor and social-emotional development when attending child care centers that used a mix of instruction and free and guided play. That's compared to children in centers with fewer opportunities to play, especially in child-led activities, or that placed a greater emphasis on rote learning. This is important, the report's authors noted, as it shows free and guided play opportunities are possible even in settings where resources may be scarce. "Play can exist everywhere," said Bo Stjerne Thomsen, chair of Learning Through Play at the LEGO Foundation. "It's the experience. Testing and trying out new ideas…It's really about the state of mind you're in while playing."
The report found that play enabled children to progress in several domains of learning, including language and literacy, social emotional skills and math. The varieties of play include games, open play where children can freely explore and use their imaginations and play where teachers provide materials and some parameters. The findings suggest that rather than focusing primarily on academic outcomes and school readiness, play should be used as a strategy to "tackle inequality and improve the outcomes of children from different socio-economic groups." That also means opportunities to play should be considered a marker of quality in early childhood programs, the authors concluded. Stjerne Thomsen said the authors have not defined an ideal amount of play as they believe it can be embedded throughout the day. More importantly, he added, is that teachers are trained to facilitate free play and guided play opportunities. "Play is often defined as recreation…not serious or practical," said Stjerne Thomsen. Instead, many schools are focused on academic skills and standardized assessments, he added.
The findings of the report, which echo years of related research on the emotional physical and cognitive benefits of play, are notable considering that in America access to play spaces is lacking in many lower-income and rural communities. That became more noticeable during the pandemic when outdoor activities became one of the safest options for activities. Experts say opportunities to play are essential for helping kids process their feelings and changes in their life, especially after the past year of disruption and trauma. "Play is absolutely an essential part of the healing process," said Tena Sloan, a licensed therapist and the vice president of early childhood mental health consultation and training at Kidango, a nonprofit with a network of child care centers in California. "We need to give [kids] these other ways to diffuse their stress and express themselves." That includes, she adds, "being outside and having that freedom to play."
Some nationwide initiatives have been working for years to create play space equity and ensure kids have access to safe, outdoor spaces, even in high-density or rural areas. The non-profit KABOOM! has built or improved more than 17,000 play spaces nationwide and has partnered with communities to build unique play spaces based on local needs, including obstacle courses for teens and "play installations" that turn everyday spaces, like bus stops, laundromats and sidewalks, into places where children can play. During the pandemic, the non-profit continued to build playgrounds and sports parks across the country with the help of volunteers; it also created "play kits" that schools could send home to children, allowing them opportunities to play in and around their home.
Play can help bring "normalcy back," said Jen DeMelo, director of special projects at Kaboom! "This pandemic has brought to light that [play] is not a luxury, this is a necessity," DeMelo added. "We need this. Kids need this to thrive."
This story Twenty-six studies point to more play for young children was produced by The Hechinger Report, a nonprofit, independent news organization focused on inequality and innovation in education. 
Loose parts are materials that can be used in a variety of ways.  It is very likely that you have things that can be used for loose parts play already around, such as bottle caps, rocks, pinecones, etc.  This handout was created collaboratively between Town Square and the Early Math Collaborative at Erikson Institute as a resource for the Oak Park Collaboration for Early Childhood Symposium.
Creating Challenges with Loose Parts Handout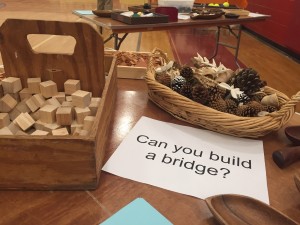 Part 2  – Indoor large motor play activities for programs with limited access to an outdoor space, bad weather, or to share with families
Balloon ping pong – Using a paper plate or piece of cardboard and a stick, create a simple paddle. Then tie a string to a balloon and hang it down from the ceiling or doorway. Invite the children to hit the balloon with the paddle.
Tape maze – Use painters' tape to make a fun maze on the floor. Ask children to then walk, hop, skip and jump to follow the tape. Different lines or shapes can indicate different ways to move. You can also use the maze for a car road by moving toy cars along the tape.
Hit the target toss – Using a bean bag, soft toy or plastic ring, add a mark on each step of a staircase. Add some extra fun and put numbers, colors or shapes on each stair. Ask each child to toss the object at the designated targets. You can also try this on a flat surface, just be sure to arrange the targets further apart from one another.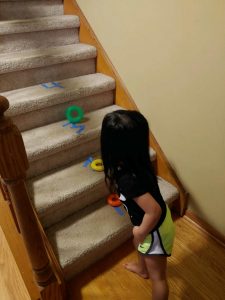 Paper airplane challenge – Take some paper and use some to cut out shapes of different sizes as targets, then tape the paper with the cut out targets across a doorway. Have children create their own airplane to try to fly through the targets. Encourage creating different kinds of paper planes and challenge the children to fly their airplane through different targets.
Ball Maze – Cut out strips of paper and then use tape to place them on the floor, arrange the arches to create a maze. Using a ball, ask children to roll under the arches to the end of the maze.
Simon Says – Play an active game of Simon Says, using paper cutouts of handprints or footprints, call out the name of the body part to have children move to reach the printout. Try adding different learning concepts, use shapes, colors, numbers depending on the children in your care.
Obstacle Course – Have each child design one part of an obstacle course and take a photo of it, shuffle the order of the photos to decide the order of the obstacle course, you can also draw the order or have children guide one another through the course. 
Printable version  Indoor large motor activities 2parte
Sharing an excellent webinar recording of The Importance of Play While Being in Quarantine by Pikler USA. With the unusual time we are living in, it is crucial to remember how vital it is to play, and how natural it is for everyone to play.
Enjoy the webinar!
Use masking tape to create roads on the floor for matchbox or hot wheel type cars. Children can 'drive' cars along the roads and create dramatic play scenarios. Children can add other accessories, such as road signs, farm animals, train toys, etc. to extend the activity.
Goal: Children will move vehicles around the masking tape roads and engage in dramatic play.
The roots of early math skills begin developing from birth, through babies' everyday play and interactions with parents and caregivers. These early math skills have a big impact on children's school readiness—in fact, research has found that a strong understanding of early math concepts predicts both a child's future math and literacy skills.  This website offers handouts, videos, and more for parents and providers to support early math skills.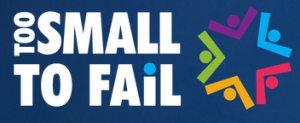 Visit Too Small To Fail Let's Talk About Math to see these math resources and more.  Content on the website is available in both English and Spanish.

I was thinking about something interesting to do with the kids today and realized that I hadn't made playdough in quite a while, so looked in the pantry to see if I had the ingredients I needed.  The recipe I typically use is this one:
1 cup salt
2 cups flour
4 teaspoons cream of tartar
2 Tablespoons vegetable oil
2 cups water
1 packet of Kool-Aid (or other similar type of drink mix–I buy whatever kind is on sale!)
Put all ingredients into a saucepan and cook over medium heat stirring constantly until the dough comes together.  Knead on table or countertop until smooth and cool.  Store in a plastic container or zipper lock bag.
As I started to take out the ingredients I found that I didn't have any packets of Kool-Aid.  I like it because it adds color and scent.  I did find some food coloring and some cinnamon, and decided to give that a try.  It came out smelling great and with a little bit of a different texture than usual, which made it even more interesting.  There was almost an hour of play with the dough without any toys, so I imagine there will be more play over the next few weeks as I add some cookie cutters, rollers, plastic knives, and more.
I almost abandoned my idea of making playdough when I didn't have everything the recipe called for, but I'm so glad that I got creative and took a risk to try using the cinnamon.  I was also reminded that revisiting activities that we haven't done in a while and keeping it simple when reintroducing a material can make for renewed interest and extended play on the part of the child.
Do you have a favorite dough recipe that you use? Do you have interesting substitutions for your regular playdough recipe?