Outdoor play is very beneficial for young children; however, as providers, we have to be aware of the weather. This handout created by Child Care Weather Watch can help you decide if it is safe to be outside and what clothing, beverages, and protection children need.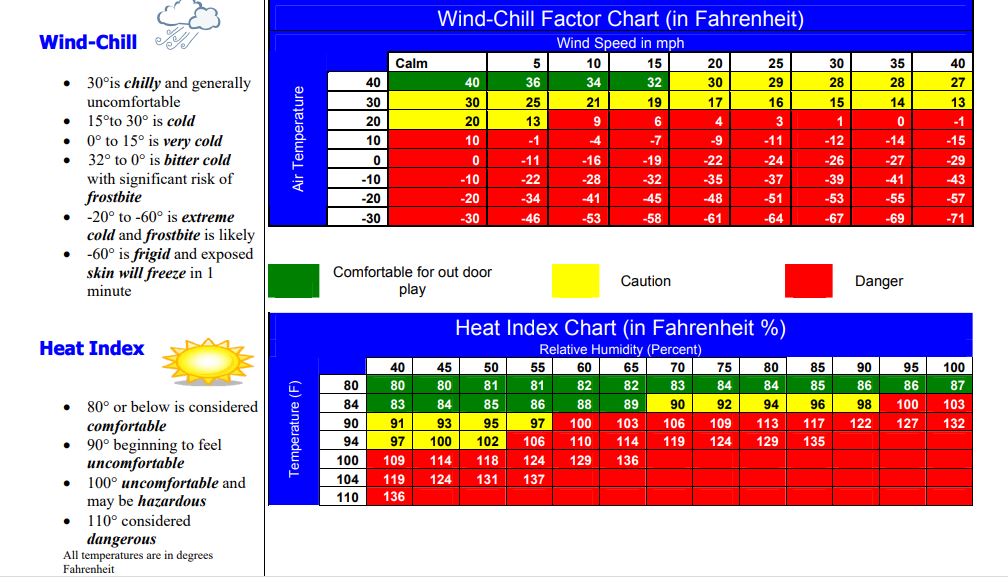 Wondering what to do when the temperature drops to keep the children busy and motivated with outdoor play? This resource from Natural Learning Initiatives and North Carolina State University has many ideas for how to keep children engaged in outdoor play during the winter months.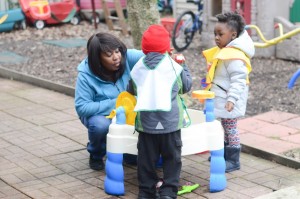 Going outside is actually very beneficial to your health and the health of children in your care–especially during the winter. So, you should make time to go outside everyday. Check out this article to read about what research says and get some fun ideas for outdoor winter activities.