Town Square Research to Practice Statements offer information from theory and research with examples and suggestions for what it means in your work with children.  This series of position statements includes topics such as the benefits of a home-like environment, the power of open-ended materials, and the benefits of incorporating the arts.
Town Square Research to Practice: The Benefits of Incorporating the Arts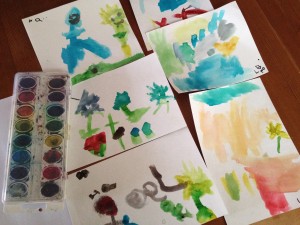 You may have heard about the idea of loose parts and how wonderful they are for encouraging children's exploration and play. This handout created by Penn State Extension offers tips for using loose parts, examples of types of loose parts, and outlines some of the benefits of play with loose parts. Chances are you have several loose parts for children to explore already in your home, so get them out and get ready to play!