Early Math Collaborative is a part of Erikson institute dedicated to providing math resources and professional development for educators and administrators.
The collaborative recently launched Download format; making resources available for immediately download and printable for everyone.
Enjoy these at-home activities cards  to help children explore numbers, shapes, sorting and more!

At-home activities cards are available in English and Spanish
Playing with Nuts and bolts
Nuts and bolts may seem like a simple activity, but it provides children with many great opportunities to explore and build on their skills. 
                 * Hand and eye coordination as children grasp and pick their                                 selection of bolts and then attach the nuts and bolts.
                 * Twisting, pinching, rotating give fingers muscles a workout,                                 skills needed later for writing
                * Giving children a variety of bolts and nuts allows them the                                   opportunity to sort, match, categorize as they make a selection                         and plan how to use them.
               * Create patterns, count and describing of different attributes                                  including size
               * Back and forth conversation as they work with other children                            
               * Exploration and explanation of their creation and learning to                                 others
               * So much creativity as children came up with new ways to create                        and play, testing their ideas.
               * Different textures, weights, sizes, and materials can be                                        incorporated, experimenting with touch and sound.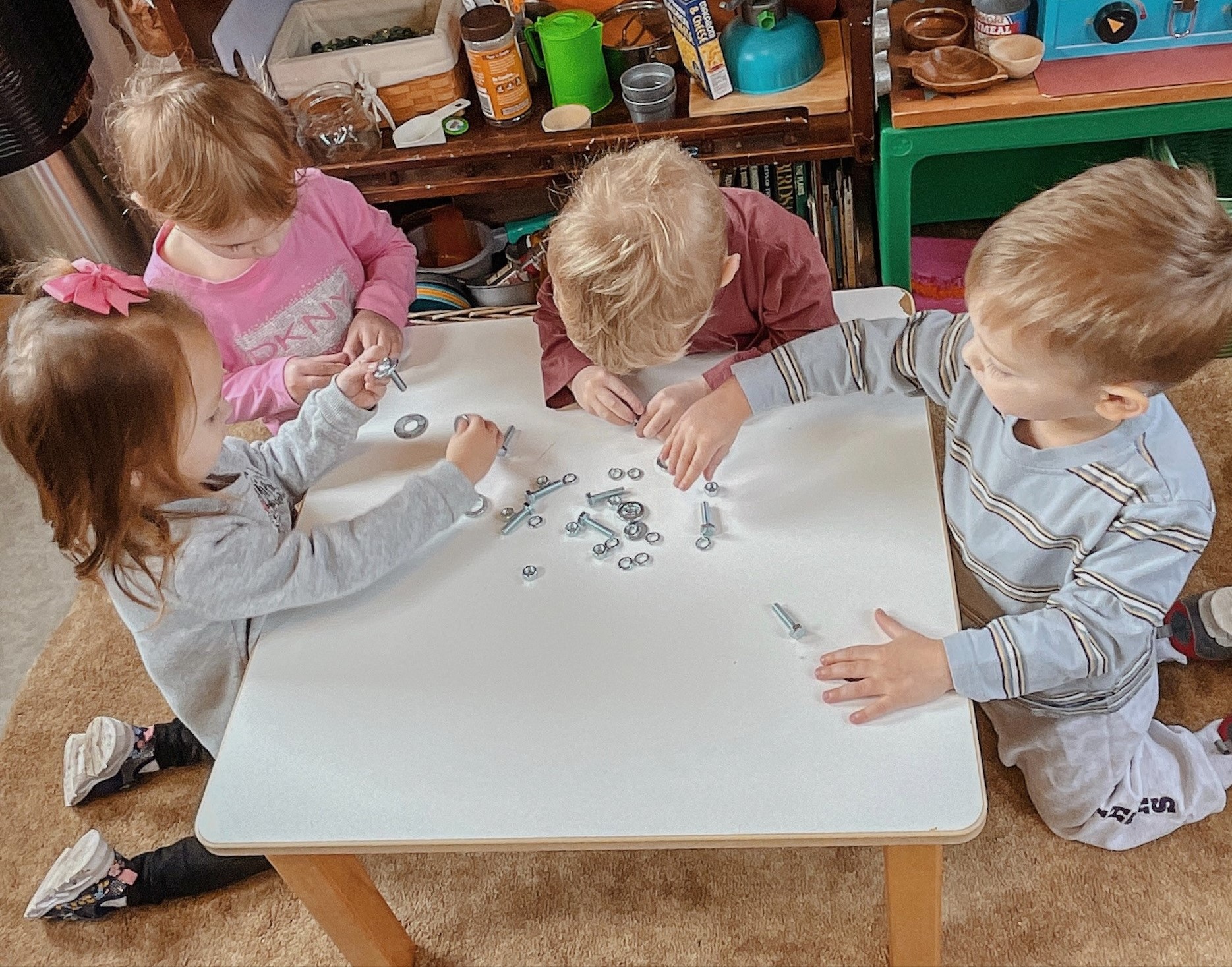 Town Square and Erikson Institute's Early Math Collaborative present you with a great tool to use in helping communicate with families the Big Idea of early math. These bookmarks and graphics provide families with at-home activities, games, and book ideas connected to math concepts such as number sense, measurement, and patterns!
To share with families, print the PDF bookmarks or save the images and attach them to your newsletter, email, or social media post.
Loose parts are materials that can be used in a variety of ways.  It is very likely that you have things that can be used for loose parts play already around, such as bottle caps, rocks, pinecones, etc.  This handout was created collaboratively between Town Square and the Early Math Collaborative at Erikson Institute as a resource for the Oak Park Collaboration for Early Childhood Symposium.
Creating Challenges with Loose Parts Handout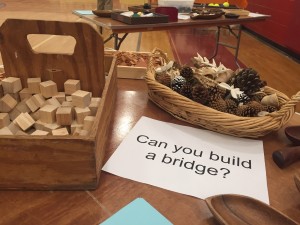 Explore your neighborhood or back yard if available and find leaf or petals, then once inside have fun with these 5 activities
SORTING:  Ask the children to sort the leaves and petals any way they want and then explain to the other children what their sorting rule was. (For example, one child might sort by color while another sorts by shape).
COUNTING:  Count the leaves and petals that each child has collected, or the number of leaves or petals in each category from the sorting activity above.
RUBBING: Create leaf rubbing by placing paper on top of a leaf with the vein side up and using the side of a peeled crayon to rub over the leaf onto the paper and reveal the vein pattern.
PRESSING: Have children arrange leaves and petals on a piece of waxed paper and place another sheet of waxed paper over the top.  A grown up can use an iron to press the waxed paper pieces together sealing the leaves inside.  (Clear contact paper could also be used).
CREATING: Children can glue leaves and petals to paper in arrangements that look like insects, animals, birds, or whatever they imagine.  They can use markers to add details to their creation.
Math at Home is an online professional development site with resources and information about engaging young children in conceptual math activities.
"Math at Home builds the knowledge and skills of home care providers, teachers, and parents to help them:
Set up environments that promote math literacy
Facilitate math activities and lessons for young children
Learn about mathematical concepts necessary for teaching young children"
Check out all the resources at the M.A.T.H.:  Math Access for Teachers and Home Child Care Providers website.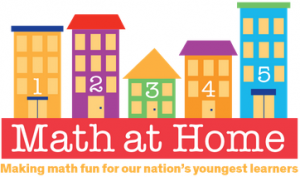 The roots of early math skills begin developing from birth, through babies' everyday play and interactions with parents and caregivers. These early math skills have a big impact on children's school readiness—in fact, research has found that a strong understanding of early math concepts predicts both a child's future math and literacy skills.  This website offers handouts, videos, and more for parents and providers to support early math skills.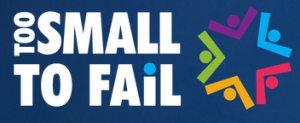 Visit Too Small To Fail Let's Talk About Math to see these math resources and more.  Content on the website is available in both English and Spanish.
Do you have a fence in your yard?
If you do, you can give children yarn, fabric scraps, streamers, paper strips, and more, to create a weaving in the fence.  After children have a chance to explore and get the idea about how to weave the material in the fence openings, you can encourage them to create patterns or scenes.
Goal: Children will refine fine motor skills while creating a pattern through weaving.
Did you ever think about the many opportunities to incorporate math into something like an outing to the park or meal time? This resource was designed to be shared with families, but has plenty of excellent ideas for how to incorporate math into everyday routines and outings in your family child care home.  Each idea is connected to a math concept such as number, geometry, spatial sense, or measurement.
Family Note on Finding the Math