A successful business requires marketing to help reach and engage families about your program's services. This brochure from Child Care Aware gives simple tips for marketing your FCC business, including connecting with networks and other providers and ideas about ways to market your business in your community. Getting the word out about your child care services is an important part of maintaining and
sustaining your business.
12 Tips to Market your child care program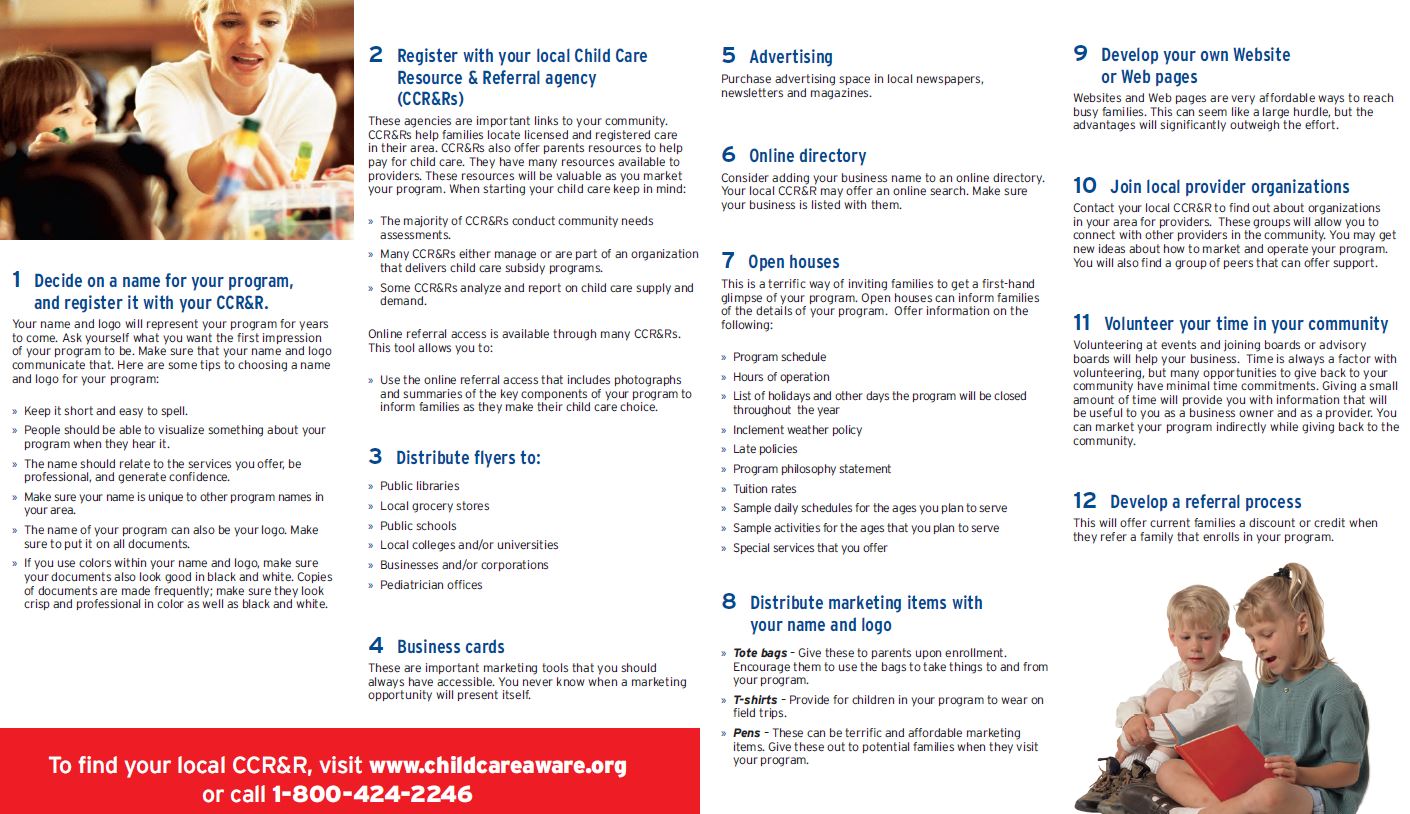 Are you interested in learning more about the BAS (Business Administration Scale) for family child care?  The BAS is a tool that can be used for program self-improvement and is a required component for ExceleRate Illinois.  The McCormick Center for Early Childhood Leadership offers resources and information to support providers in preparing for an ExceleRate BAS assessment.  This checklist gives a list of categories for which providers are asked to collect documentation as part of a BAS visit. This might be a helpful starting point for learning more about what is included in BAS and for self-evaluating your business.