Research shows the importance of providing children with many language opportunities, including talking, reading, and singing. This tip sheet, created by the U.S. Departments of Education and Health and Human Services in partnership with Too Small to Fail, gives excellent practical tips on facilitating a rich conversation with preschool children, including using questions, expanding the child's words, and interactive reading!
Tips for language rich -Preschool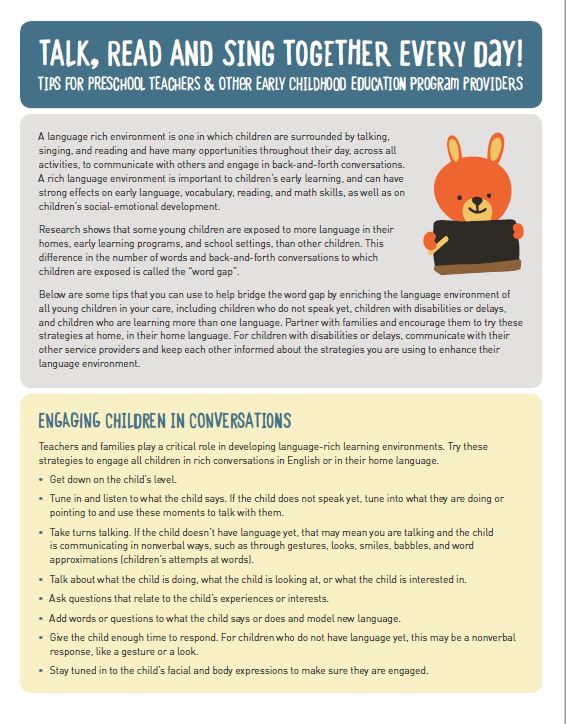 Supporting the home language is essential in helping strengthen cultural and linguistic identity and developing a connection to the second language. Intentionality in supporting home language can also aid in supporting family relationships and engagement. These tip sheets, created by  the Administration for Children and Families, Office of Head Start, give caregivers practical tips and ideas to include children's home language in your program!
Creating Environments That Include Children's Home Languages and Cultures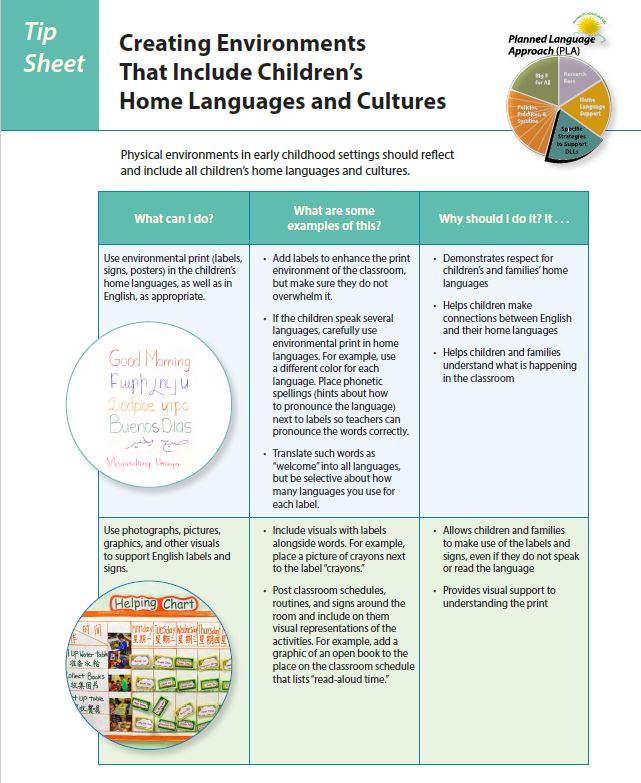 Including Children's Home Languages and Cultures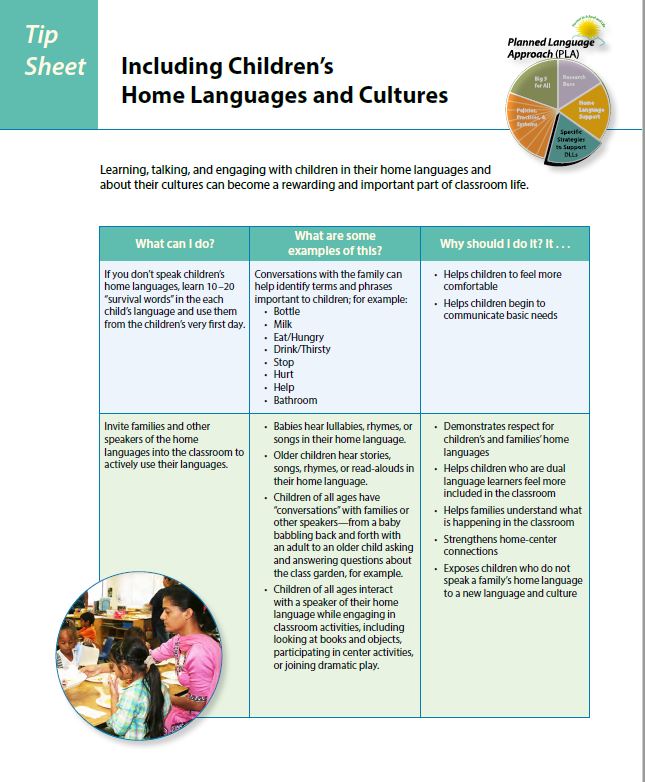 Encourage children to name animals and then move their body like that animal. They can incorporate sounds as well. You might even make an 'animal parade'. Talk about the different ways they move their bodies to look like the animal and name the body parts they use. (The book From Head to Toe by Eric Carle is a great resource for this activity).
Goal: Expand children's vocabulary related to body parts and animal names and move in a variety of ways.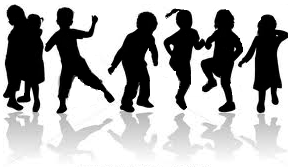 "ZERO TO THREE is a national, nonprofit organization that provides parents, professionals and policymakers the knowledge and know-how to nurture early development.  Our mission is to ensure that all babies and toddlers have a strong start in life."
Zero to Three has resources related to development, health, screen time, relationships with families and handouts for ages and stages. The resources are presented in a variety of formats and geared for educators, child care providers, advocates and parents.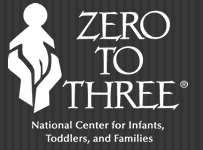 A fun activity with old books or magazines is to create story cards that show a sequence. Cut out 3-6 pictures that show actions as part of a sequence of events. Glue the cut out pictures to construction paper or cards. You could laminate them or cover them with clear contact paper for extra sturdiness. Children can work individually or in small groups to place the cards into order. These sets of cards can be made available for children to choose to work on independently. If children need help you can use sequencing language (first, next, last, etc.) to support children's vocabulary growth.
Goal:  This activity supports children's language skills and cognitive development in terms of memory, sequencing patterns, and problem solving.
Several Chicago Public Library branches are offering a program for children birth to age five. story hour sessions are  for children ages birth to 5. Enjoy reading, singing, nursery rhymes and fun activities designed to help support children's language and literacy development. You can find out more about which branches are participating and dates and times for story hours at the Chicago Public Library Events page here: Library Events Link
If you are not located in the Chicago area you should check out your local library for activities and programs if you haven't already. The library can be a great regular field trip destination for family child care to participate in story hour or just to browse and check out books.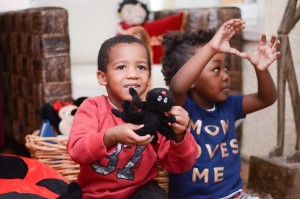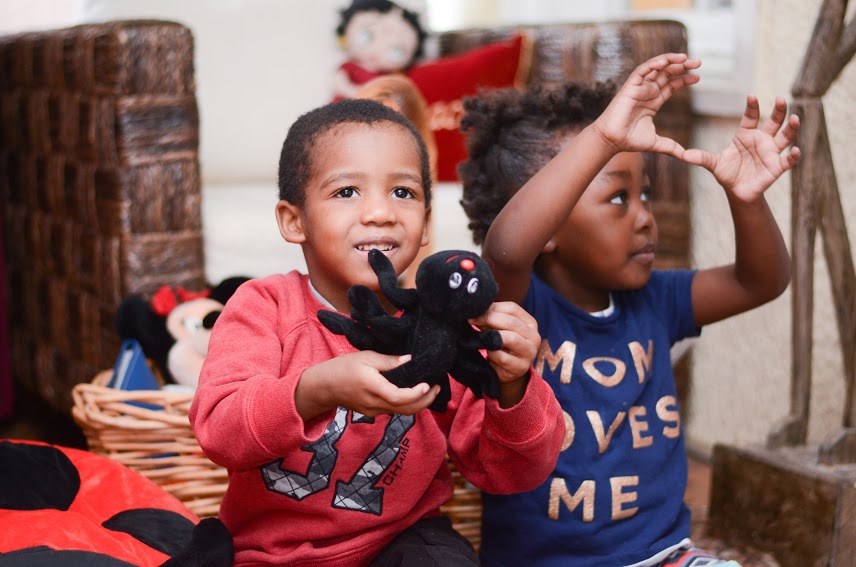 Babbling is one of the beginning stages of productive language development. It is typical for babies to imitate sounds that they hear. To support normal language development you should talk to infants and encourage their babbling.