We began our exploration by observing the tree, hearing, touching, and smelling the tree. We read a book to learn more about the maple tree and start our tapping exploration.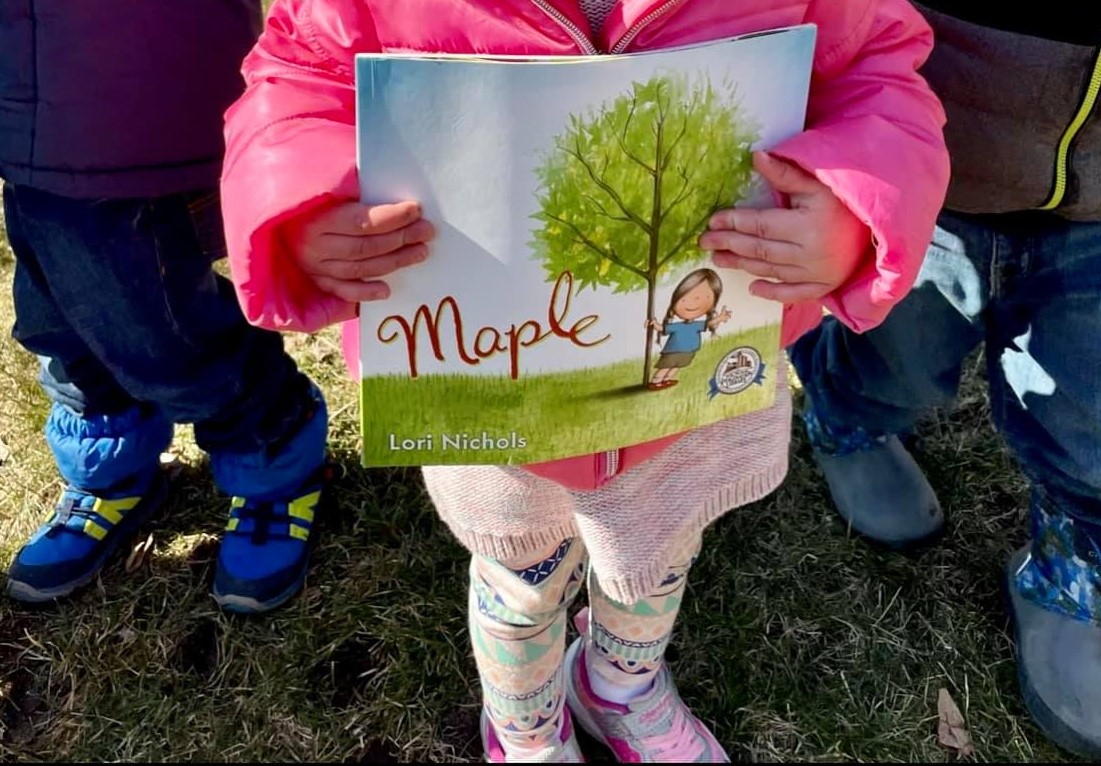 We were all excited about this inspiring learning activity that brings together science, math, forestry, and taste buds.  
Tapping is done in late winter, early spring when days are above freezing and nights are below freezing. We started by inserting the spile into the tree, finding a spot that receives sunshine, and making sure to remove the bark to get a smooth area to tap. 
Tapping helped us learn of the source of real maple syrup. We realized that the tree has sap "water," which contains sugar. Trees store this sugar for their food, and trees have a way of transporting the sap.   
Through tapping the maple, children are supported in observing and inquiring about their natural environment.   
We went outside daily to measure how much maple water we had and if the jugs were full to put out new ones– playing around the Maple Tree was a highlight, and some children would stick their fingers under the tap to taste the sap as it oozed from the tree – learning, that sap isn't the same as syrup. 
Best practice in early childhood education is based on supporting children to understand themselves through the natural world.
In a world that often requires a lot of patience, the kids were excited to finally find their jugs  full to overflowing the following morning.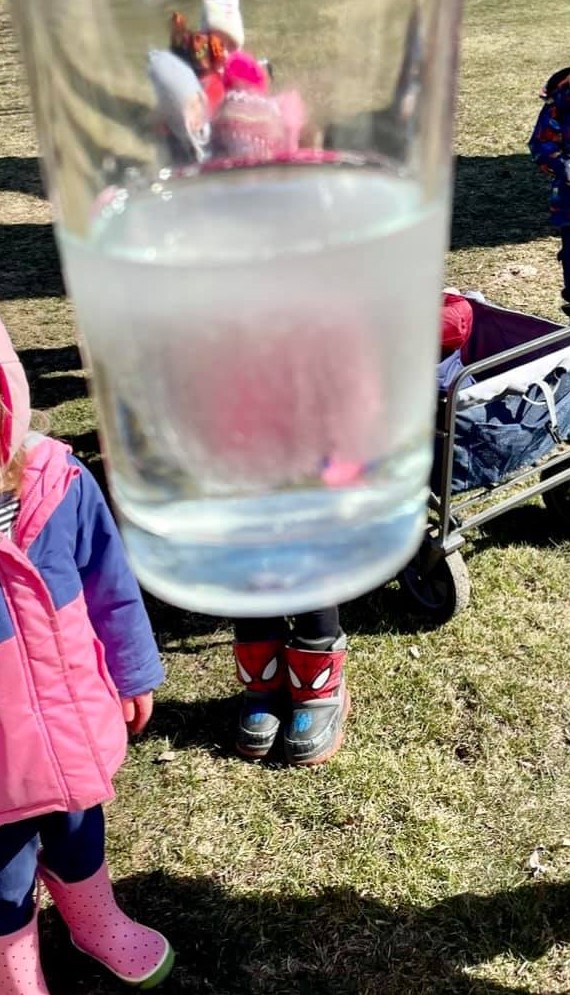 Once we collected 20 gallons, we boiled the sap!
Finally, after about four days, we had syrup and rewarded our patience with pancakes and syrup.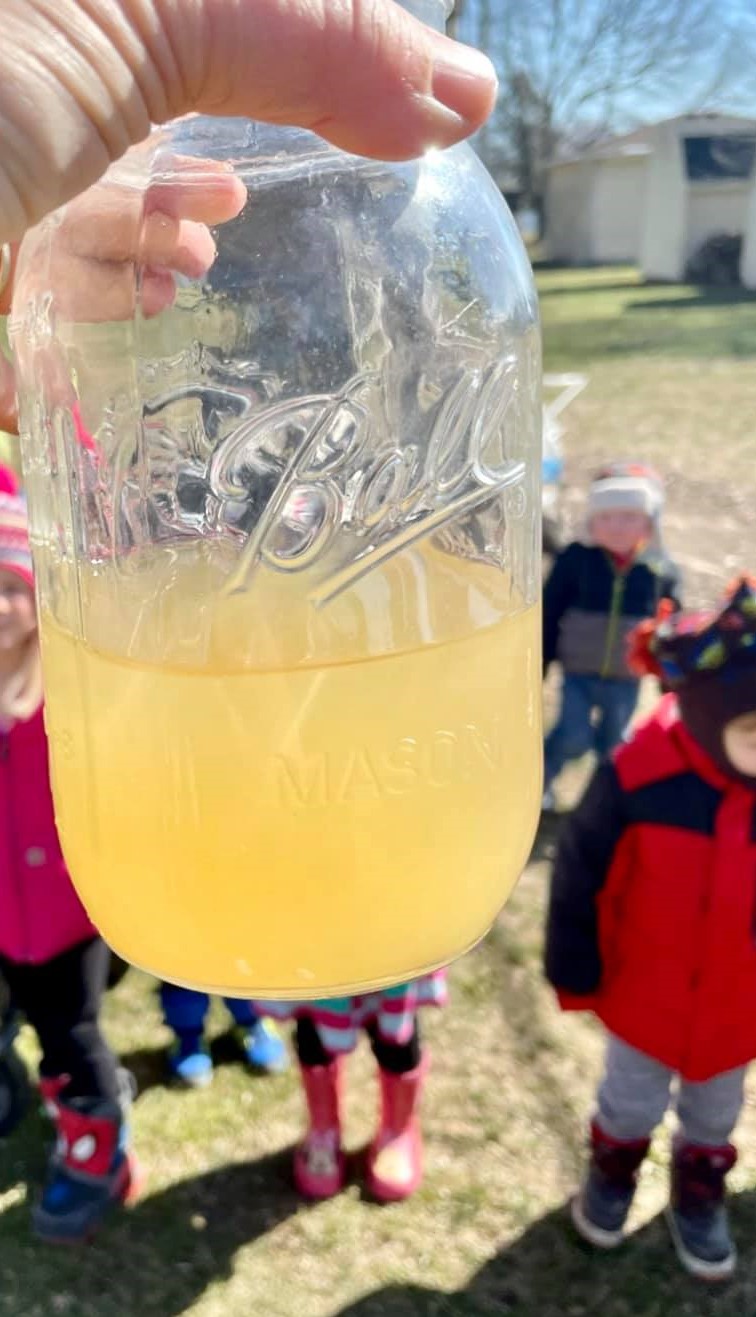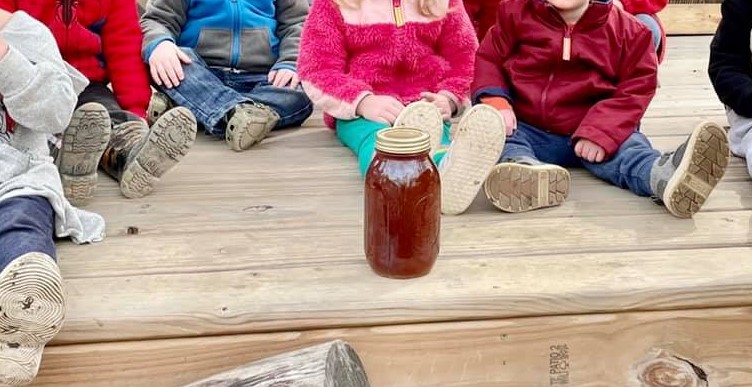 One of many skills that young children develop is delayed gratification. Tapping and exploring the maple tree sap allows children to see the steps in developing syrup and build their patience skills.