Creating a sense of place in early childhood programs is crucial for the healthy development of young children. A sense of place refers to children's physical and emotional connection with their surroundings. Young children need to feel safe, secure, and comfortable in order to learn and grow. By creating a sense of place in early childhood programs, educators can provide children with a nurturing environment where they can learn and explore.
Here are some benefits of creating a sense of place in your program:
Sense of Belonging: When children feel a sense of belonging in their environment, they are more likely to engage in activities and build relationships with peers and educators.
Social Emotional Development: A stable and consistent environment can help children feel emotionally secure and give them a sense of predictability, which is important for their emotional wellbeing.
Physical Development: A well-designed environment can stimulate physical development through exposure to different materials, spaces, and sensory experiences.
Learning and Exploration: Children who feel comfortable and safe in their environment are more likely to be curious and explore their surroundings. This can lead to richer and more meaningful learning experiences.
Sense of Ownership and Responsibility: When children participate in designing and maintaining their environment, they develop a sense of ownership and responsibility.
Penn State Better Kid care shares a wonderful resource with tips on how you can create a sense of place.
Creating a sense of place: Considering routine, ritual, and belonging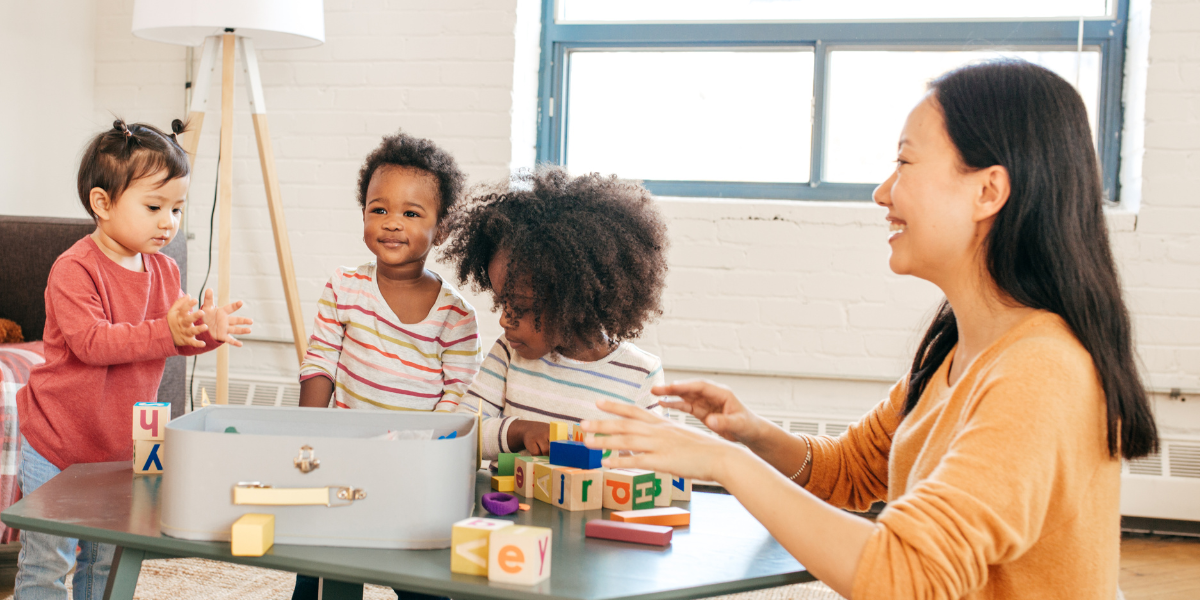 Stephanie Mckinstry from My Caterpillar Clubhouse, a Certified Nature Explore Classroom,  shares how she incorporating books and images of nature into her program. Listen below for her tips.
Young children learn through exploration of their environment. A safe and intentional space allows them the freedom to explore, practice new skills and have fun! This is especially true for infants and toddlers as they develop and learn new movement.
This resource from the Early Head Start Resource center explores how to create a nurturing environment that is safe and accessible for infants and toddlers.
News You Can Use: Environment as Curriculum for Infants and Toddlers
Environment as Curriculum for Infants and Toddlers PDF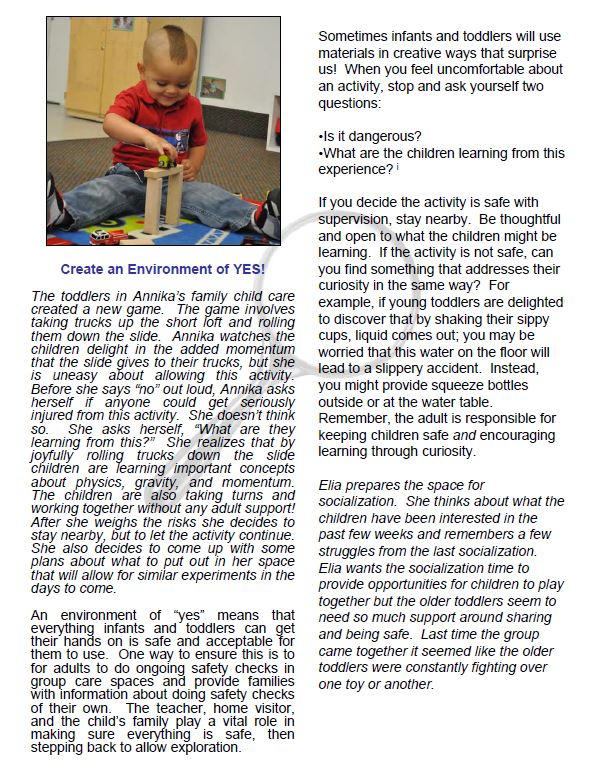 Town Square de la investigación a la práctica ofrecen información de la teoría y la investigación con ejemplos y sugerencias de lo que significa en su trabajo con los niños. Esta RtoP se centra en la importancia de un entorno hogareño para los niños.
Los beneficios de un entorno hogareño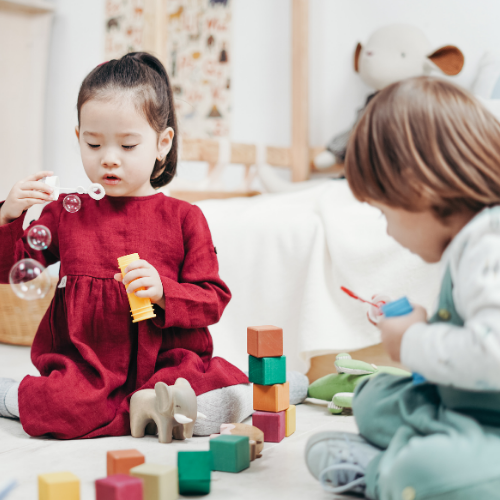 This Town Square created guide can be a helpful tool when planning activities for multiple ages and  different learning domains.
You can learn more about learning domains and planning for multiple ages in the material modules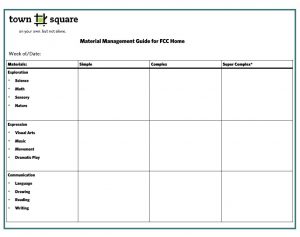 To use this document on your computer using Microsoft Word
If you would prefer a hard copy please download and print
Math at Home is an online professional development site with resources and information about engaging young children in conceptual math activities.
"Math at Home builds the knowledge and skills of home care providers, teachers, and parents to help them:
Set up environments that promote math literacy
Facilitate math activities and lessons for young children
Learn about mathematical concepts necessary for teaching young children"
Check out all the resources at the M.A.T.H.:  Math Access for Teachers and Home Child Care Providers website.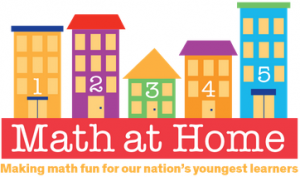 Are you thinking about using the FCCERS-R in your family child care home?  This tip sheet from the McCormick Center for Early Childhood Leadership defines some of the terms used and gives helpful suggestions for preparing your environment.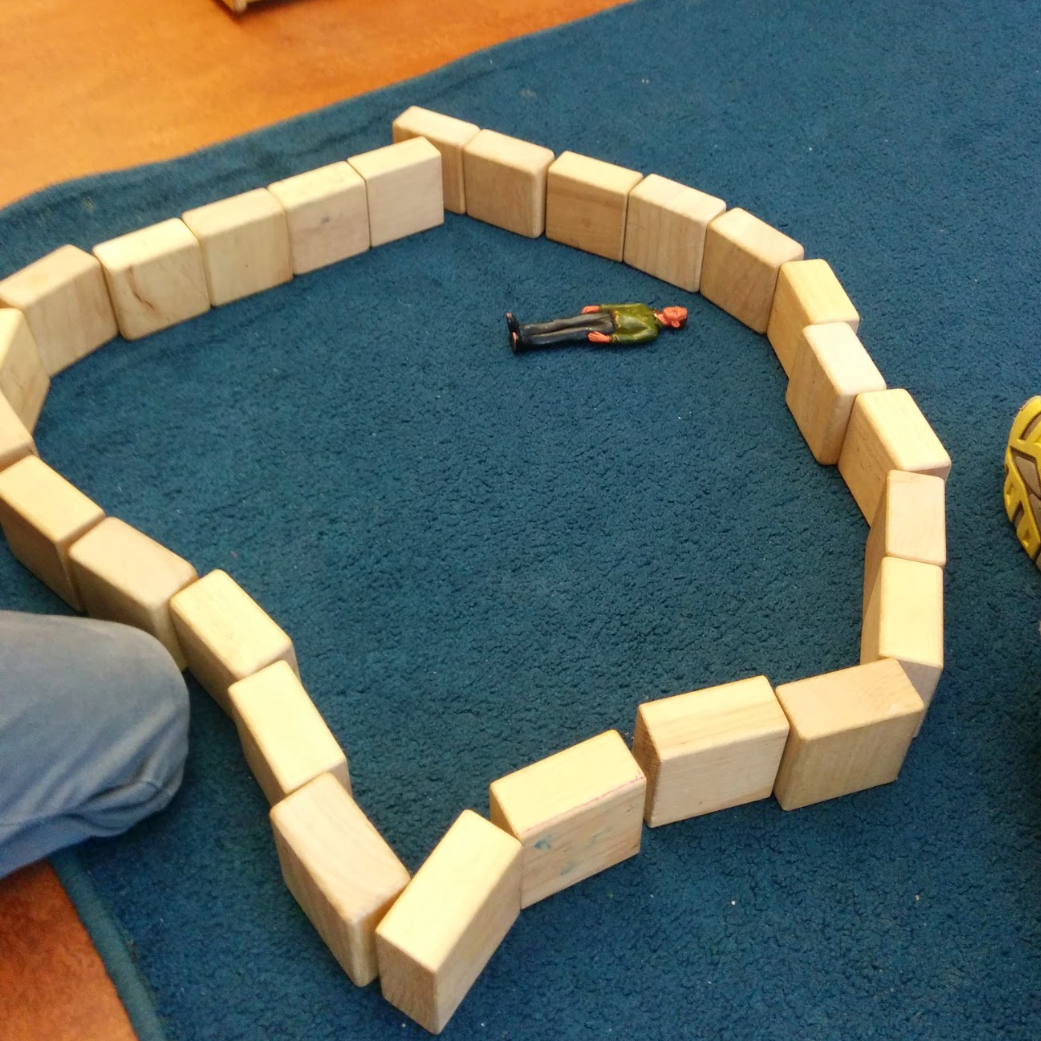 This space is used for a gathering area for the kids (or a fort/playhouse).
I went to Menards to look for ways to create a natural play house (since I gave away my two plastic little tykes houses). I originally planned to do an arch hut that I saw on Pinterest using a garden arch but when I saw the prices, I just kept walking. I then came up with the idea of using garden trellis, stakes and bamboo fencing. The garden trellis was an accordion type (pictured below), so it can expand to whatever size you want. I already had the rubber pavers, so decided to make it around those and that's how I determined my size.
Step 1: Hammer the stakes into the ground. (I purchased 4 foot stakes with the rubber coating so they wouldn't rust). If your sides are long, you would need a stake for each corner and then a stake for each wall for support.
Step 2: Zip tie the accordion fence to the stakes
Step 3: Zip tie bamboo fence on three sides of the structure.

Step 4: Trim off excess bamboo to the height you want the structure to be.
Step 5: Place garden stakes on top to support the bamboo roof. Make sure to measure the width of your structure to know what size stakes to get. I rested them on top of the accordion fence and zip tied them in place.
Step 6: Lay the bamboo fence on top and zip tie it down.
Tip: Measure your space first so you have an idea of how many materials you will need.
Tip: You will need a lot of zip ties to make it sturdy. I purchased natural colored zip tie.
Tip: I did purchase an outdoor rug to place on top of the rubber pavers. This gave them a little bit cozier area and makes it easier to sweep rocks off of.
Town Square Research to Practice Statements offer information from theory and research with examples and suggestions for what it means in your work with children. This RtoP focuses on the importance of a Home-like environment for children.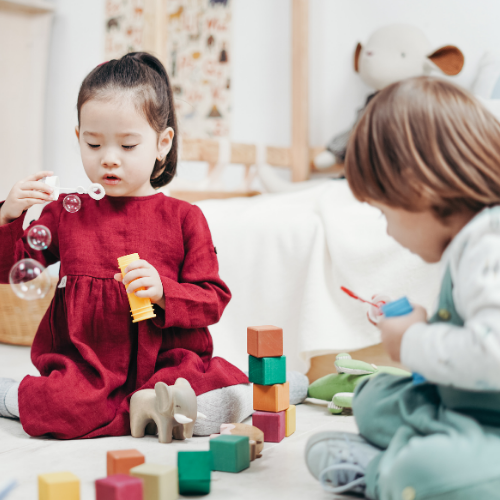 This checklist can be a helpful starting point for self-assessing quality in your environment and making a plan for improvement.  The checklist is based on the NAFCC Accreditation Observation Checklist.  For more information on creating a high quality environment check out the module: Creating a Child-Centered and Multi-Age Space on the Grow page under the Town Square Modules tab.