Calming spaces in early childhood environments are widespread but creating them with intentionality and teaching children how to use them can be big tasks. When we see disruptive behavior as a sign of a dysregulated child, and provide the tools for that child to re-regulate, we are setting them up for lifelong success as they grow to become people with strong self-regulation and impulse control skills.
These two handouts provide opportunities for you to reflect on how adults use their sensory systems to self-regulate and how to use that information to create calming spaces to support children's social-emotional development.
Creating a sense of place in early childhood programs is crucial for the healthy development of young children. A sense of place refers to children's physical and emotional connection with their surroundings. Young children need to feel safe, secure, and comfortable in order to learn and grow. By creating a sense of place in early childhood programs, educators can provide children with a nurturing environment where they can learn and explore.
Here are some benefits of creating a sense of place in your program:
Sense of Belonging: When children feel a sense of belonging in their environment, they are more likely to engage in activities and build relationships with peers and educators.
Social Emotional Development: A stable and consistent environment can help children feel emotionally secure and give them a sense of predictability, which is important for their emotional wellbeing.
Physical Development: A well-designed environment can stimulate physical development through exposure to different materials, spaces, and sensory experiences.
Learning and Exploration: Children who feel comfortable and safe in their environment are more likely to be curious and explore their surroundings. This can lead to richer and more meaningful learning experiences.
Sense of Ownership and Responsibility: When children participate in designing and maintaining their environment, they develop a sense of ownership and responsibility.
Penn State Better Kid care shares a wonderful resource with tips on how you can create a sense of place.
Creating a sense of place: Considering routine, ritual, and belonging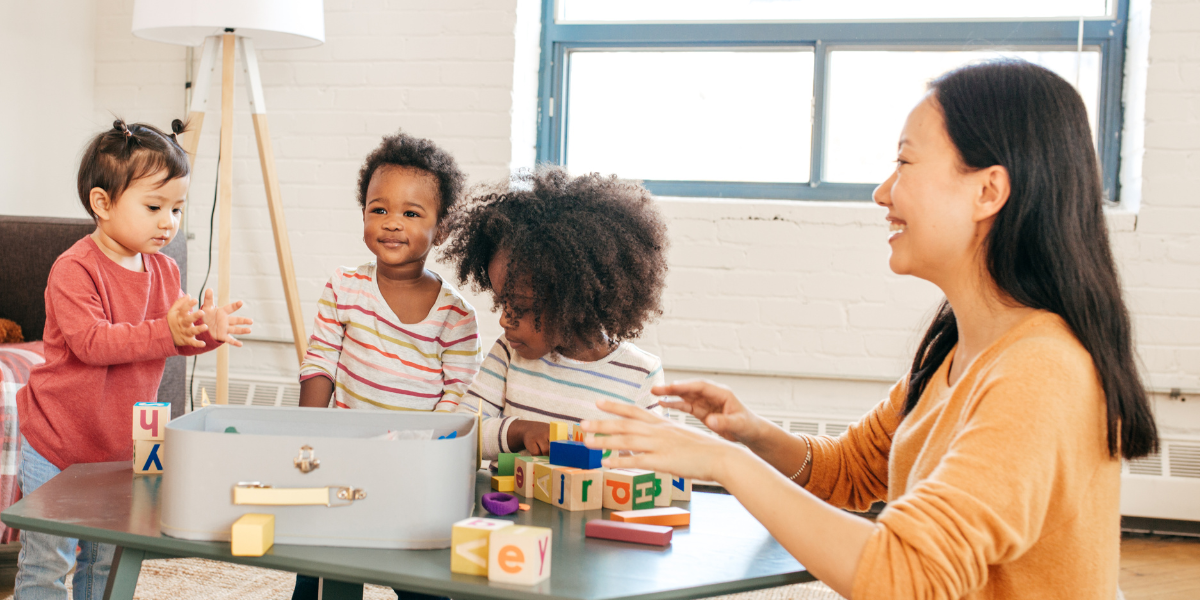 Stephanie Mckinstry from My Caterpillar Clubhouse, a Certified Nature Explore Classroom,  shares how she incorporating books and images of nature into her program. Listen below for her tips.
Young children learn through exploration of their environment. A safe and intentional space allows them the freedom to explore, practice new skills and have fun! This is especially true for infants and toddlers as they develop and learn new movement.
This resource from the Early Head Start Resource Center explores how to create a nurturing environment that is safe and accessible for infants and toddlers.
News You Can Use: Environment as Curriculum for Infants and Toddlers
Environment as Curriculum for Infants and Toddlers PDF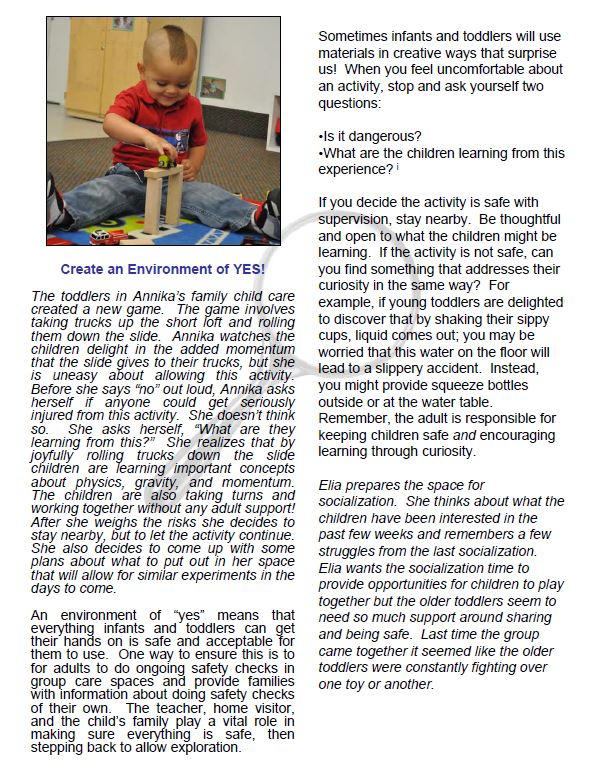 Nature Play as an Everyday Joy of Childhood
    For Kids, Frequency Requires Proximity
Most of us who enjoyed nature play in our childhoods realize that it didn't matter if we had a pristine patch of forest to play in or just a couple of vacant city lots. Either way, there were endless things to find, explore, capture, imagine, and play with. But what was important is that these places were right there, within our walking/running/biking distance. No car, no parent, and no schedule were needed to get outside and play in nature.
The children and nature movement is fostering wonderful new ways for kids to play outdoors, such as designed natural playspaces, family nature clubs, and naturalized schoolyards. These and other similar efforts are valuable steps — not only for the kids, but for parents who are re-considering their children's indoor, nature-deprived lives. Yet most of these new approaches are challenged in one vital dimension: frequency.
When Dr. Louise Chawla (University of Colorado) researched influential childhood experiences in nature, she found that, "The special places that stood out in memory, where people formed a first bond with the natural world, were always a part of the regular rhythm of life."1 Those powerful experiences didn't typically come from annual family camping trips, but rather from day-after-day, week-after-week events in children's lives. Actually, no special research is needed to realize that frequent childhood activities have more lasting impact than ephemeral ones. For instance, practicing the violin once a month is not a very effective strategy! Is it better than nothing? Perhaps — but only if you set your sights very low.
The same equation applies to nature play. If we want it to have maximum impact, then it needs to be "part of the regular rhythm of life." It seems unlikely that we can achieve this solely through monthly meet-ups or widely scattered playspaces — strategies that require parents, cars, and calendars, and thus compete for time within families' hectic schedules. Are these approaches valuable? Absolutely! Are they sufficient? Unlikely.
If we really want to power-up nature-based play, it needs to be available where children can enjoy it almost any day, without adult involvement or confining schedules. For most kids this means either home yards or neighborhood parks — and (sadly) only the former is likely to alleviate the fears of 21st-century American parents. Can a typical quarter-acre suburban yard actually support nature play? Or a city lot half that size? Or an apartment courtyard? The answer is yes, especially for kids of about two to eight years old. Younger children's worlds are much smaller than those of adults. They don't need sprawling spaces or eye-popping vistas. Their attention naturally focuses on tiny and manipulable pleasures: on dandelions rather than rose gardens; on earthworms rather than herds of bison; on a patch of dirt to dig in rather than a yawning cave to explore.
Unfortunately, the typical American yard is no haven for nature play. Good nature play requires "rich" settings — that is, a diversity of plants, animals, and landforms that create endless opportunities for discovery and engagement. Turf grass lawns, solitary shade trees, and a few neatly trimmed shrubs do not meet these criteria. However, even the sparest yard can be augmented for good nature play with a little thought, a dose of elbow grease, and much less money than what those elaborate backyard play sets cost.
The key is to create yards with a "density of diversity:" a collection of micro-habitats that will harbor lots of natural discoveries and delights throughout the seasons. These micro-habitats might include a shrub thicket, a wildflower garden, a jumbled pile of boulders, a tiny garden pond, a butterfly garden, a berry patch, a mass of tall native grasses, or even a space allowed to just grow into whatever comes up! Once you've established a few of these tiny worlds in your yard, you can enhance them with a digging pit or a giant dirt pile, a couple of large logs, bird and toad houses, a bench or hammock in a quiet nook, and plenty of "loose parts" to nurture creative and constructive play. These loose parts can be branches, driftwood, cattails, bamboo poles, boards, tree cookies (log slices), tarps, seed pods, pine cones, large boxes, hay bales, and whatever else you can readily scrounge up.
By focusing your primary efforts on creating multiple micro-habitats, you will ensure authentic nature play: interactions with real nature, in all of its beauty, wonder, unpredictability, and adventure. Manufactured outdoor play components — like the plastic play equipment designed to look natural — do not create the same connections to the natural world. Kids can't peel the bark off a plastic log to find rolly-pollies, and they won't find monarch caterpillars feeding on fiberglass leaves. In fact, one big, over-grown wildflower bed — or a patch of flowering shrubs laced with tiny paths — will bring more lasting and real nature play to your kids than will any human-made product!
Note, though, that nature playscapes are more "messy" than most home landscaping, so you may want to keep much of your nature play zone in the backyard where it won't generate hostility from neighbors who think front yards should look like golf greens. However, certain nature play features are usually "dressy" enough to bring into front yards, like butterfly gardens, boulders, and herb gardens. And by highlighting street-side nature play, you may encourage other local parents to think more about "kid-scaping" their own yards. Nature play zones get better and better when more of your neighbors imitate and add to your own efforts!
None of these steps towards home-based nature play require great knowledge, training, or expense. They can be implemented bit by bit, and your plans can be in constant flux as you discover what your kids and their friends most enjoy. The ultimate goal is to create enough nature play "critical mass" so that your kids are excited to play in their own yards — day after day, and whenever they wish. Then nature play will be a regular joy for your children; then it will achieve the frequency needed to influence and benefit them for decades to come!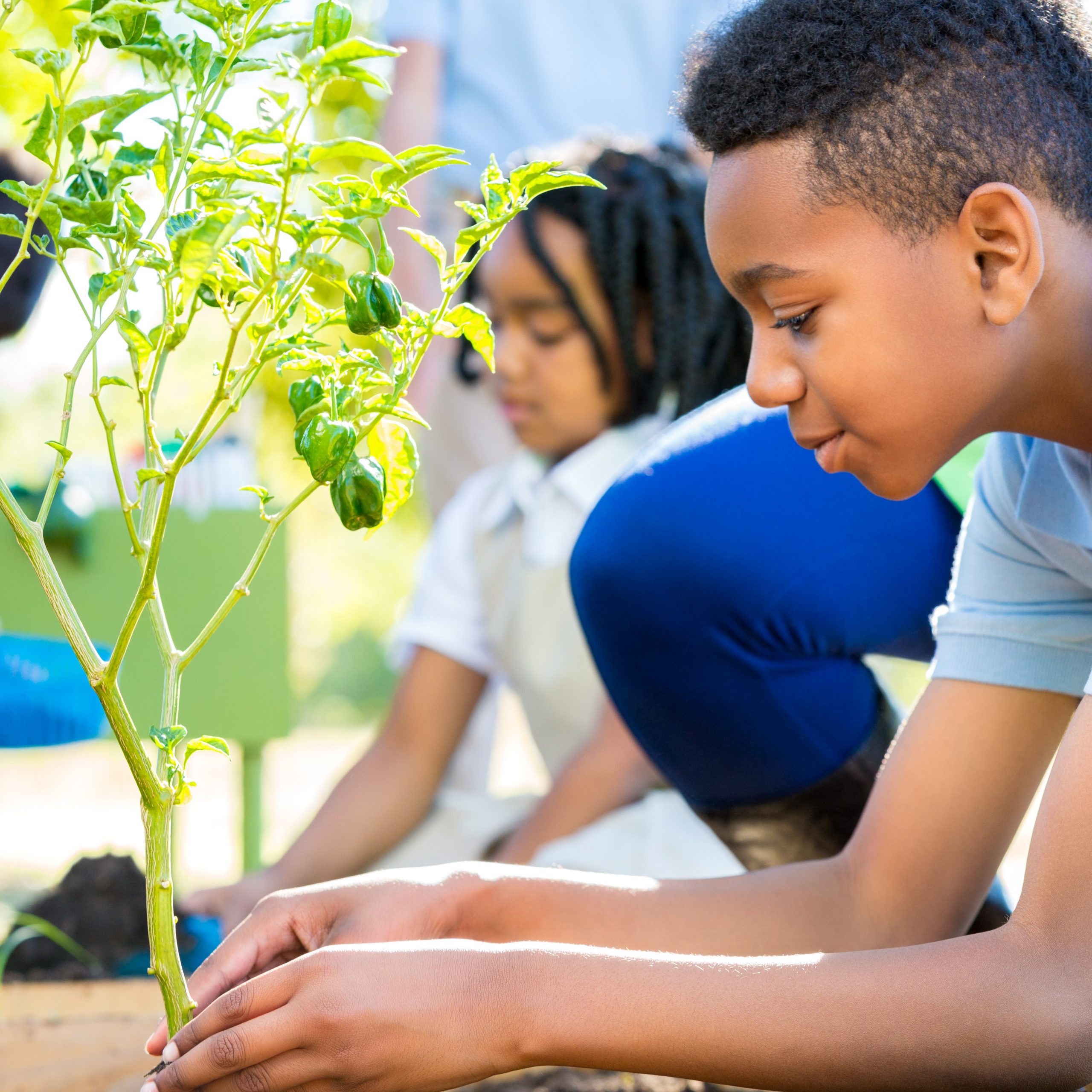 Article courtesy of Community Playthings
This Town Square created guide can be a helpful tool when planning activities for multiple ages and  different learning domains.
You can learn more about learning domains and planning for multiple ages in the material modules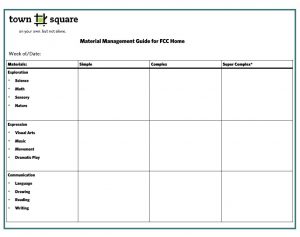 To use this document on your computer using Microsoft Word
If you would prefer a hard copy please download and print
Math at Home is an online professional development site with resources and information about engaging young children in conceptual math activities.
"Math at Home builds the knowledge and skills of home care providers, teachers, and parents to help them:
Set up environments that promote math literacy
Facilitate math activities and lessons for young children
Learn about mathematical concepts necessary for teaching young children"
Check out all the resources at the M.A.T.H.:  Math Access for Teachers and Home Child Care Providers website.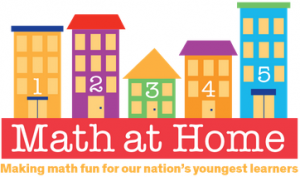 Are you thinking about using the FCCERS-R in your family child care home?  This tip sheet from the McCormick Center for Early Childhood Leadership defines some of the terms used and gives helpful suggestions for preparing your environment.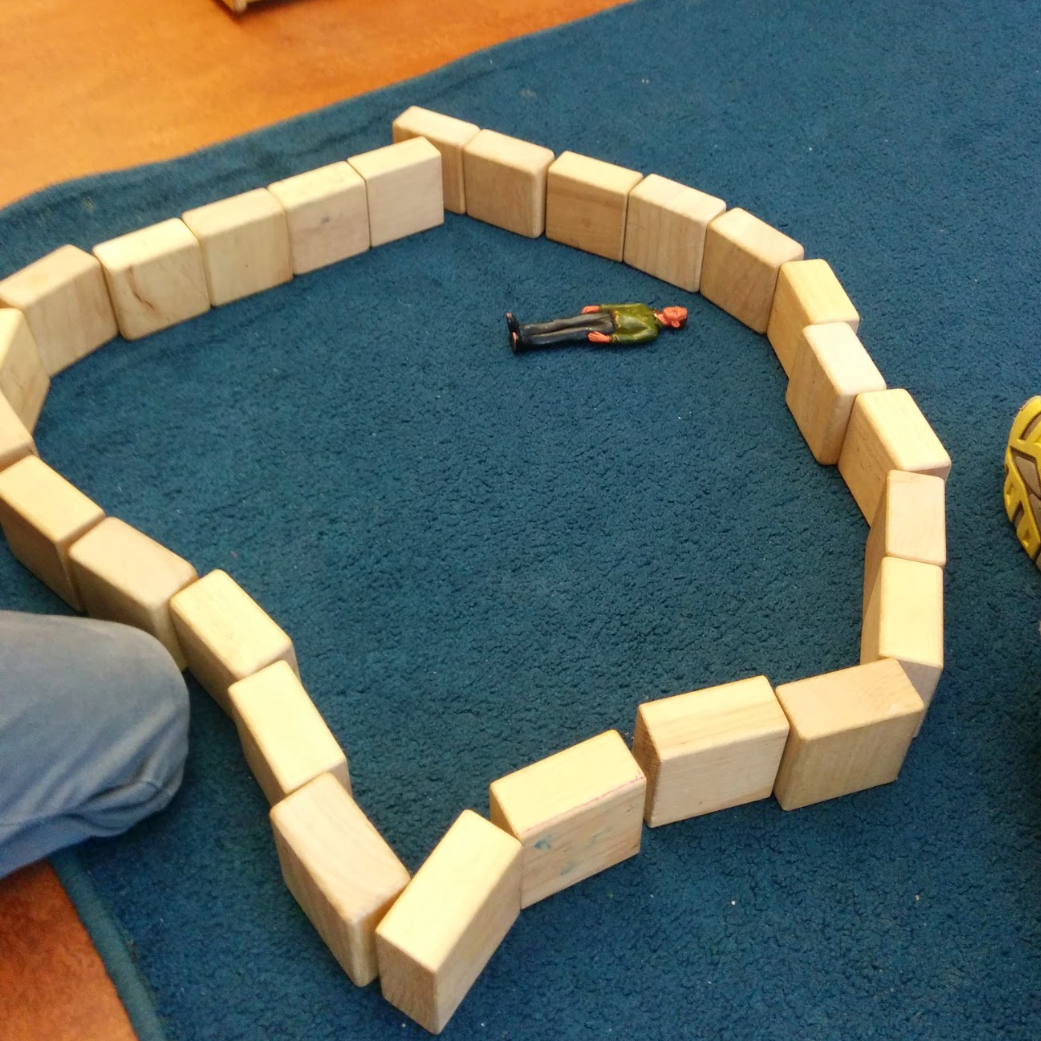 Looking for a new way to support outdoor play?  Chantelle Simmons, owner of Under the Oak Tree, sent these ideas for organizing natural materials and creating a play kitchen outside.
"We placed small metal buckets in plant pot holders on the railing to organize our natural materials.  We change what are in the buckets quite often.  In the picture, there are different types of stones.  We also use them to hold acorns, pinecones, seed pods, as well as a variety of other natural materials.  We also re-worked an area making it into a kitchen-like environment.  We have more plans to extend this area.  We have hung garden hose baskets on the wall to hold watering cans, tools, and kitchen items."
This space is used for a gathering area for the kids (or a fort/playhouse).
I went to Menards to look for ways to create a natural play house (since I gave away my two plastic little tykes houses). I originally planned to do an arch hut that I saw on Pinterest using a garden arch but when I saw the prices, I just kept walking. I then came up with the idea of using garden trellis, stakes and bamboo fencing. The garden trellis was an accordion type (pictured below), so it can expand to whatever size you want. I already had the rubber pavers, so decided to make it around those and that's how I determined my size.
Step 1: Hammer the stakes into the ground. (I purchased 4 foot stakes with the rubber coating so they wouldn't rust). If your sides are long, you would need a stake for each corner and then a stake for each wall for support.
Step 2: Zip tie the accordion fence to the stakes
Step 3: Zip tie bamboo fence on three sides of the structure.

Step 4: Trim off excess bamboo to the height you want the structure to be.
Step 5: Place garden stakes on top to support the bamboo roof. Make sure to measure the width of your structure to know what size stakes to get. I rested them on top of the accordion fence and zip tied them in place.
Step 6: Lay the bamboo fence on top and zip tie it down.
Tip: Measure your space first so you have an idea of how many materials you will need.
Tip: You will need a lot of zip ties to make it sturdy. I purchased natural colored zip tie.
Tip: I did purchase an outdoor rug to place on top of the rubber pavers. This gave them a little bit cozier area and makes it easier to sweep rocks off of.