Una gran parte de tener un programa de cuidado y educación es tener un currículo, pero ¿qué es exactamente un currículo? Este recurso creado por Town square se sumerge en la exploración de los fundamentos de un currículo y sirve de guía para reflexionar sobre sus prácticas actuales.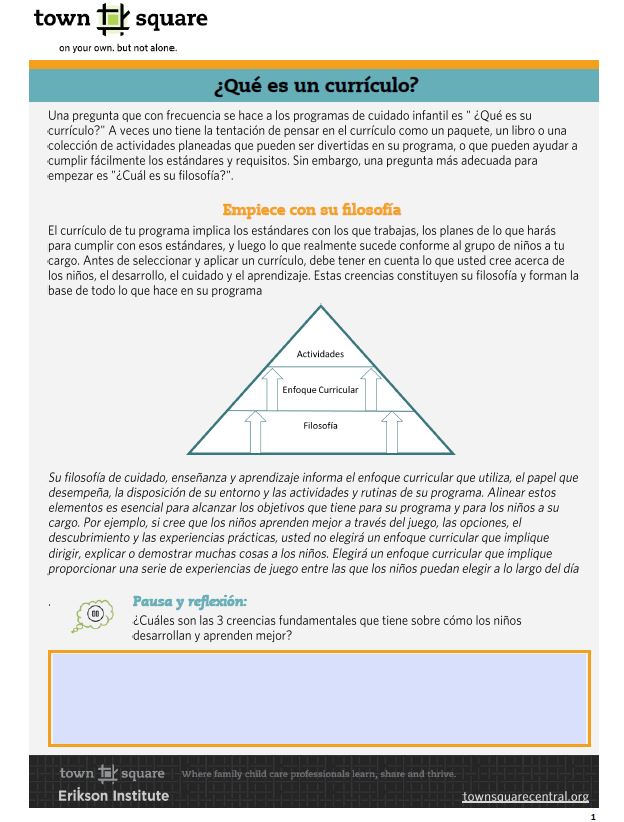 A large part of running a care and education program is having a curriculum, but what exactly is a curriculum? This Town square-created resource dives deep into exploring the foundation of a curriculum and guides you in reflecting on your current practice.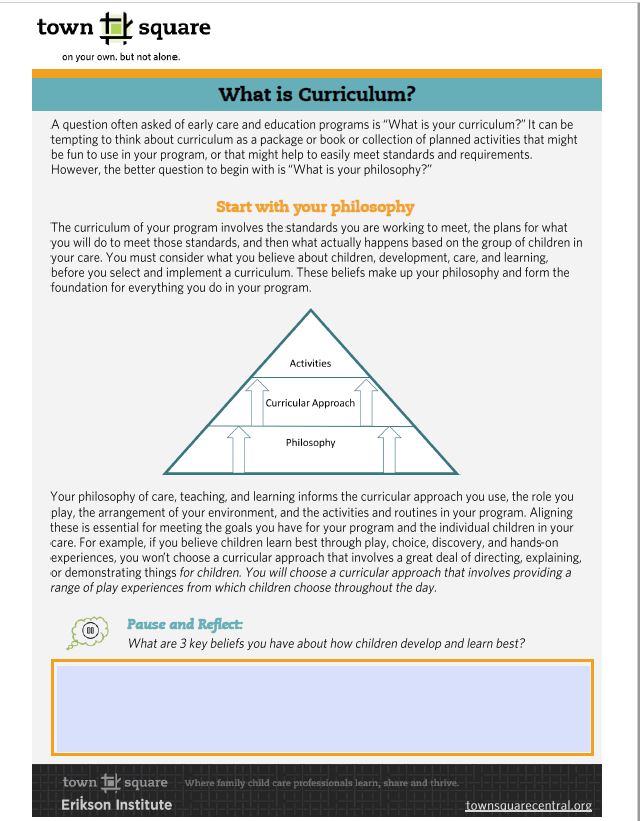 As we explore intentionality in incorporating nature into home-based care. We reached out to two family childcare professionals Diann Gano, Owner of Under the Ginkgo Tree Nature School, and Ashley Hugues, owner of Roots Nature School, to discuss the curriculum of a home-based nature program. We hope this conversation is a starting point to rethink nature in your program or help support your current practice.

Emergent curriculum resource guide written by Elizabeth Jones​ adapted by Town Square for Family Child Care Providers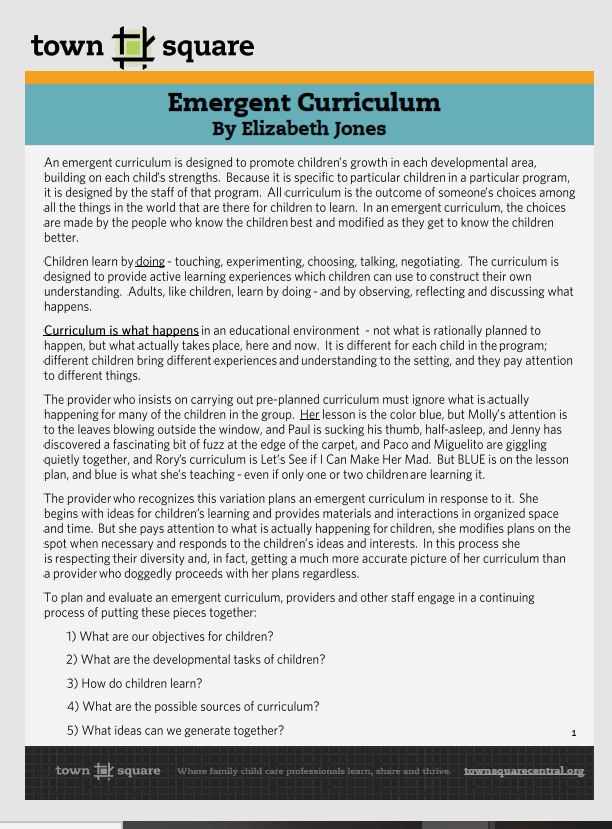 Guía del currículo emergente escrito por Elizabeth Jones y adaptado por Town Square para los proveedores de cuidado infantil familiar