We are officially in Autumn, and of course, with this season comes pumpkins! Here are few ideas on how to explore pumpkins in your program:
Explore the outside of the pumpkin!
*Have children touch the shell and stem
How does it feels? Is it smooth, bumpy, hard?
What do you see?
What sound does it make?
What color is it?
Why does it have a stem?
Explore the inside of the pumpkin!
*After exploring the outside, move to the inside. Carve out the stem and ask children to look inside, describing what they see. If they are comfortable, have them touch the inside, feel the pulp and seeds, describing this texture. Dig into the pulp and seeds by using a spoon to scoop it out. Ask children:
How does it feel?
What does it smell like?
What color is it?
What shape is it?
*For infants or children who are overstimulated with touching the raw pumpkin pulp, scoop the pulp and seeds in a freezer bag, glue the bag shut, and have them squish the bag
*With the pulp and seeds out, have the  children separate the seeds from the pulp. As an added activity, have them count how many seeds they found
Explore what happens after!
*Leave your pumpkin in a safe place inside or outside to observe the daily changes
*Ask children to notice the difference in color, texture, and smell
*Why is the pumpkin changing?
* Rinse the seeds and lay them out to dry. Once dry, place them on a cookie sheet to roast. Have older children taste them                          (safety precaution choking hazard)
*Explore a pie pumpkin instead of a carving pumpkin, bake the pumpkin and have children try the pulp or use it to make a pie or cookies
 Have a fun Autumn activity? Share your ideas with us at info@townsquarecentral.org
¡Estamos oficialmente en Otoño, y por supuesto, con esta temporada aparecen las calabazas! Aquí hay algunas ideas sobre cómo explorar calabazas Americanas (carving Pumpkins) en su programa:
¡Explorar el exterior de la calabaza!
*Haz que los niños toquen la cáscara y el tallo
¿Cómo se siente? ¿Es suave, abultada, dura?
¿Qué puedes ver?
¿Qué sonido hace?
¿De qué color es?
¿Por qué tiene un tallo?
¡Explora el interior de la calabaza!
*Después de explorar el exterior, vamos a movernos al interior. Tallen el tallo y pídanle a los niños que miren adentro, describiendo lo que ven. Si se sienten cómodos, haga que toquen el interior, que sientan la pulpa y las semillas, describiendo esta textura. Comienzan a cavar en la pulpa y las semillas usando una cuchara.  Pregunte a los niños:
¿Cómo se siente?
¿A qué huele?
¿De qué color es?
¿Qué forma tiene?
*Para los bebés o niños que están sobre estimulados al tocar la pulpa de calabaza cruda, saque la pulpa y las semillas en una bolsa de congelador, pegue la bolsa para cerrarla, y haga que los niños aplasten la bolsa con sus manos
*Con la pulpa y las semillas afuera, pídale a los niños que separen las semillas de la pulpa. Como una actividad adicional, haga que cuenten cuántas semillas encontraron
Explora lo que pasa después!
*Coloca tu calabaza en un lugar apropiado, adentro o afuera, para observar los cambios diarios
*Pregúntale a los niños que noten la diferencia en el color, la textura y el olor
*¿Por qué está cambiando la calabaza?
* Enjuaga las semillas y ponlas a secar. Una vez secas, colócalas en una bandeja de galletas para asarlas. Deje que los niños más grandes las prueben (precaución de seguridad: peligro de asfixia)
*Explora una calabaza dulce en lugar de una calabaza Americana, hornea la calabaza y deja que los niños prueben la pulpa o úsala para hacer una pastel o galletas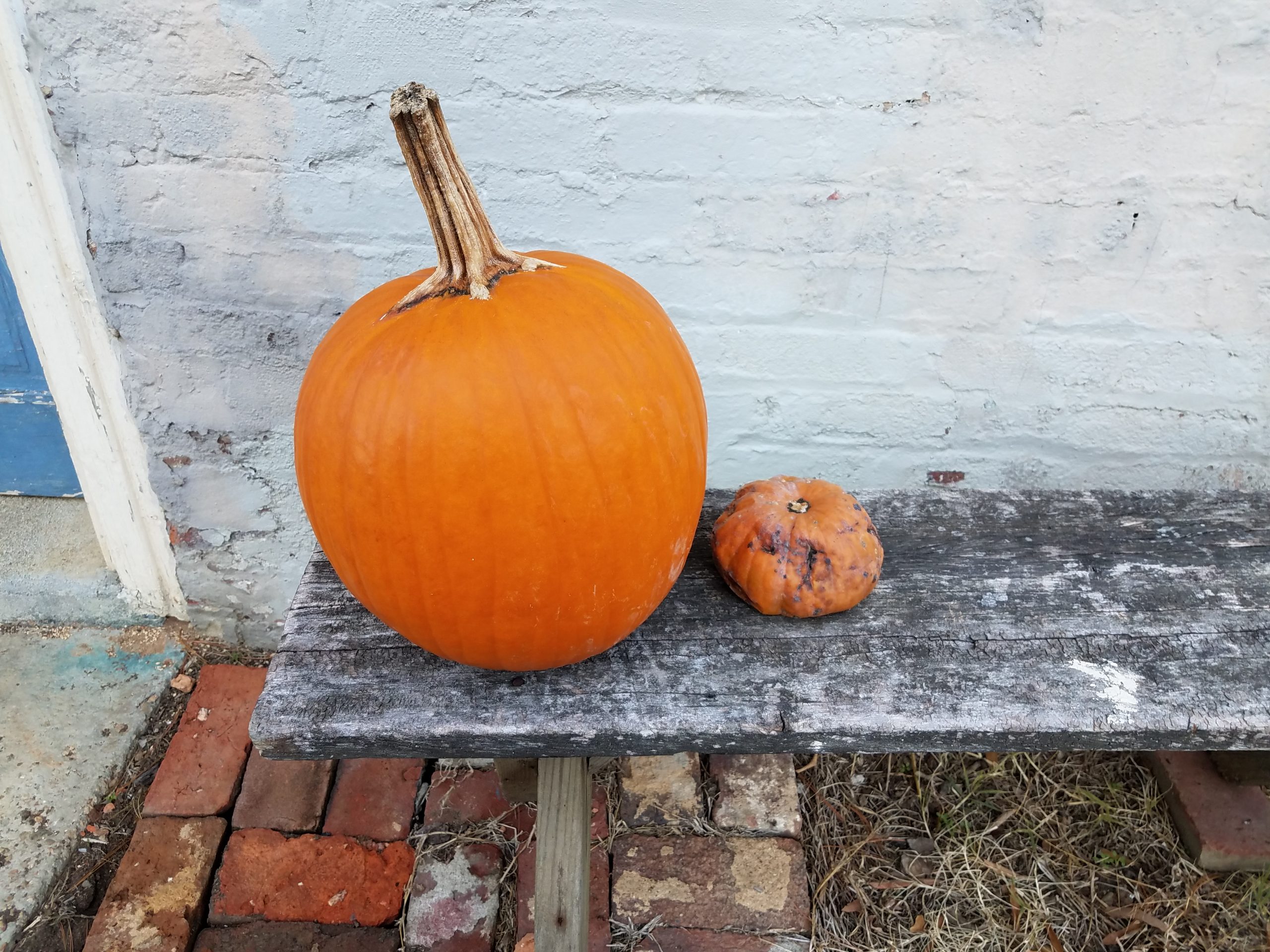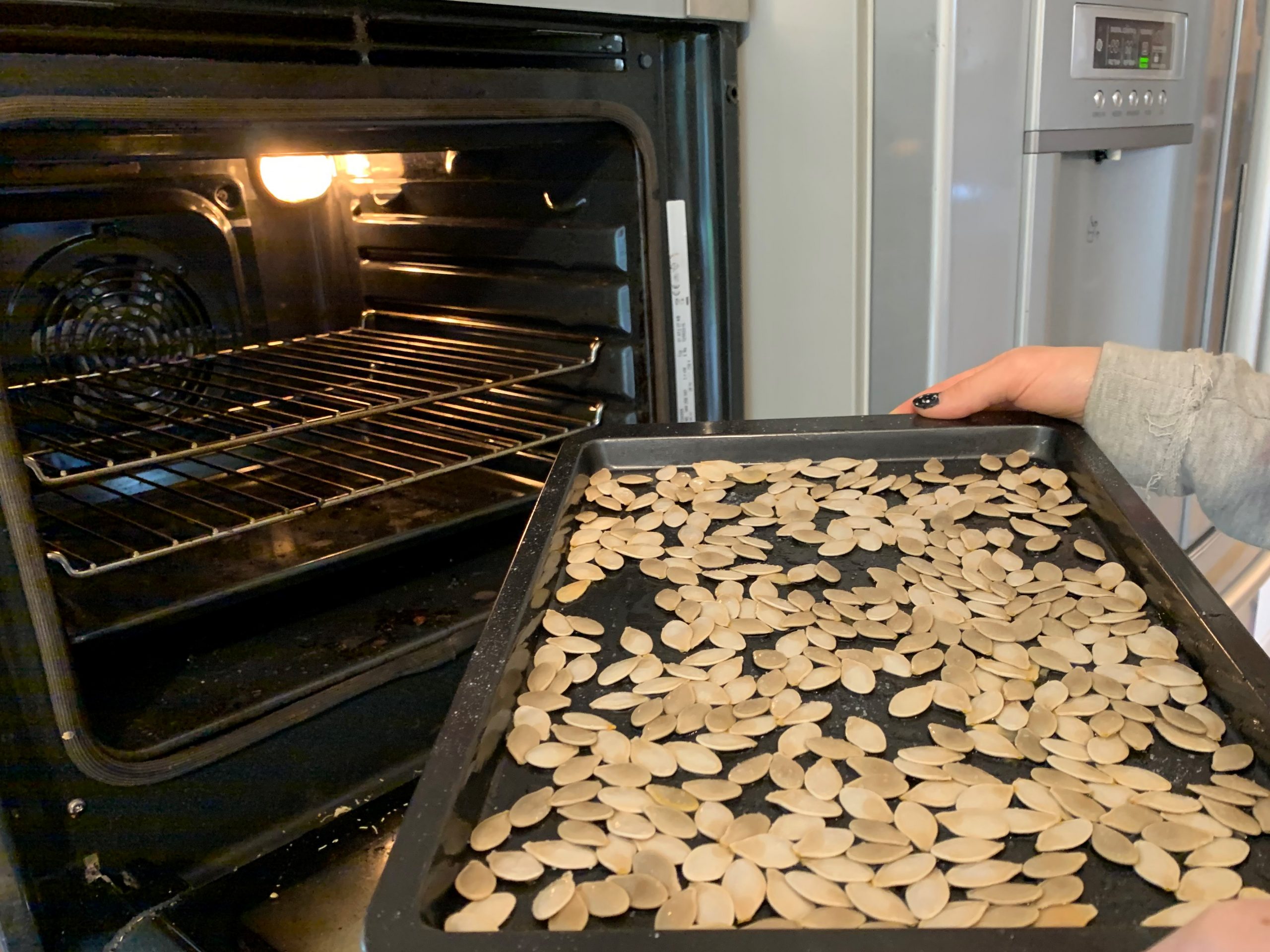 ¿Tienes una actividad de otoño divertida? Comparte sus ideas con nosotros escribiendo a info@townsquarecentral.org