Looking for a way to keep your business records more organized?  Kim Tipsword, owner of Kimmy's House, shared this idea for a portable office.  She uses these portable file boxes, one for DCFS files (physical forms, child records, space radon report, etc.), one for credentials for Grants, Excelerate, etc., and one for things she uses daily (calendar keeper, meal counts, and receipts).
She keeps her portable office on her stairs because she doesn't use her second floor often.  These could also fit under a coffee table or alongside a couch or on the counter.
Para ver este recurso en español haga clic aquí
This blog focuses on the business side of family child care, including record keeping, taxes, contracts, legal, insurance, money management and retirement planning. There are many resources, forms, links related to the business side of FCC and books and business systems that are available for purchase.
Blog http://tomcopelandblog.com/
Are you saving for retirement?  As the owner of a small business, you should consider your options for retirement savings.  Tom Copeland offers information about the benefits of Roth IRA in comparison to other options and eligibility requirements for starting this type of retirement account. You can see the blog related to this topic here, and information about a variety of other business and personal financial concerns at Tom Copeland's Taking Care of Business site.
Need some guidance on the business aspects of your family child care?  The National Association for Family Child Care website has a Business Center that offers information and links about a wide range of business needs including taxes, contracts, and marketing.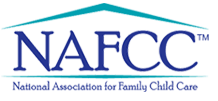 Staying on top of keeping your business records in order can save hours in the long run, but can be challenging.  Listen as some FCC providers share their tips and tricks for keeping their business records organized.
This sample emergency plan for a family child care home provides an example for building your own emergency action plan.  Being ready with a plan in place for a variety of emergency situations will help you remain calm and communicate to parents that you are prepared.  This is a sample used for training purposes and you always need to check with local emergency agencies and state licensing guidelines when creating your own emergency action plan.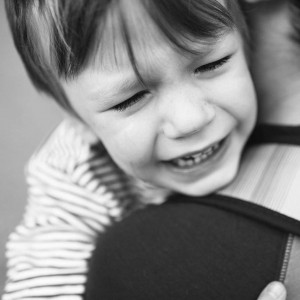 It is tax season and this webinar presented by the Internal Revenue Service provides helpful information for child care providers about tax related issues including:
Income items
Recordkeeping tips
Business use of the home calculation
Expense Issues
Depreciation rules and reporting
Food Program Reimbursements (CACFP)
This webinar can be viewed using Flash Player or Windows Media and there is also a PDF of the powerpoint presentation available.  For more information from the IRS for Family Child Care Providers see the Child Care Tax Center page on the IRS website.
Click here for the webinar.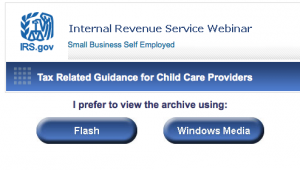 This guide offers much of the information you will need to get started in your family child care business in Illinois.  There are sections about planning for your business, preparing your home, creating a contract, planning meals, and much more.  This overview of the process is a helpful resource for understanding the steps in becoming a licensed family child care home.
Illnois Child Care Guide for Family Home Providers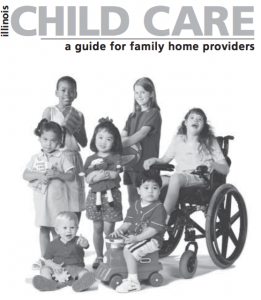 Town Square has joined Myrtle's Club as a resource to support child care providers.
"Myrtle's Club™ was designed to support child care providers by making available high quality training opportunities on topics ranging from curriculum to business basics, services that support the business side of child care, and to increase the purchasing power for our providers. By assisting child care providers in this way, the YWCA is helping support providers on the path to improving quality and educational programs for their students."
As a provider who is a member of the Myrtle's Club network, you can access training, professional development, business support services, as well as materials and resources that help you maintain your licensing and enhance your work at a discount.  Check out what is available and the membership levels at: YWCA of Metropolitan Chicago: Myrtle's Club.