Town Square Research to Practice Statements offers information from theory and research with examples and suggestions for what it means in your work with children. This position statement focuses on executive function, the importance, children's development, and strategies.
RtoP Supporting the Development of Executive function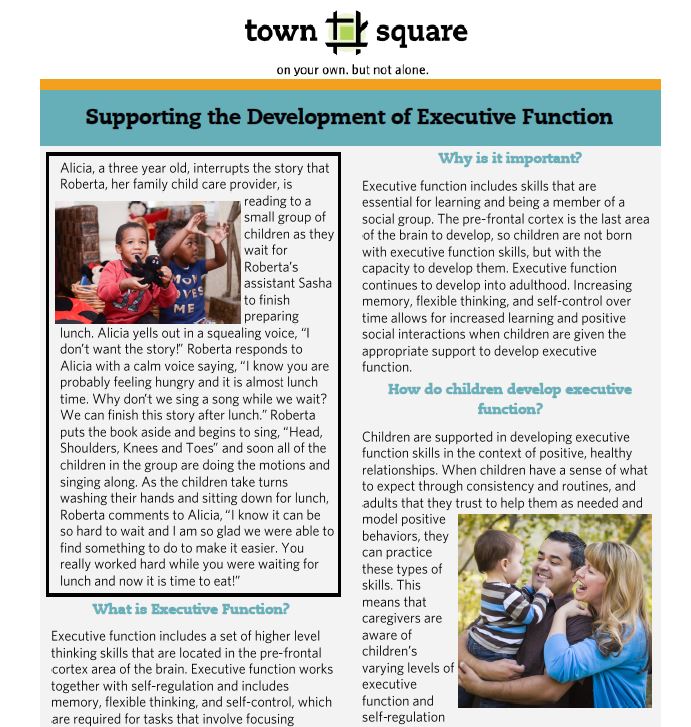 Town Square's Learn, Share, and Grow series covers a particular topic spread across a number of short video segments. By breaking up the topic into multiple shorter videos, they are more digestible one at a time, while still being a part of a larger coherent segment. So if you only have 5 minutes, you can watch one, and if you have more time you can watch a whole series.
Below is our three part series on Brain development,  explore other topics in the Grow tab.
 Part 1
Part 2
Part 3