Creating a nature scavenger color-hunt game is a fun nature-themed activity to get your group outdoors. This is an activity that, no matter their age, they will stay busy and observe as they play creatively and explore outside.
You can use a canvas panel or a piece of cardboard, I would say roughly the size of a medium-large pizza box. You then want to take 10 color paint swatches. I like to take a walk in my space and quickly take 10 pictures to match when I get to my hardware store. This is something that will, of course, change with the seasons.
We did 10 colors; my group is 2.5-4 years old. It's entirely up to you how you choose to do this; you can cut smaller pieces of cardboard and give each child 5 colors; you can do it as a group as we did. You can add shapes by cutting the paint sample into a circle or triangle. You can also use this as a take-home activity for family engagement. Ask families to bring it back and discuss it with the group.
So after you have the canvas panel or cardboard, the color swatches, and 10 clothespins, you want to hot glue the colors swatches down and the clothespins. Then go explore for colors!
You can set rules for the game, like the color green can not be grass. Once the child finds the color, they yell "I found yellow", clip it, and attach it to the board. We display our board and showcase it for pick up. Children are always so proud to name what they found and the color it matches.

We are officially in Autumn, and of course, with this season comes pumpkins! Here are few ideas on how to explore pumpkins in your program:
Explore the outside of the pumpkin!
*Have children touch the shell and stem
How does it feels? Is it smooth, bumpy, hard?
What do you see?
What sound does it make?
What color is it?
Why does it have a stem?
Explore the inside of the pumpkin!
*After exploring the outside, move to the inside. Carve out the stem and ask children to look inside, describing what they see. If they are comfortable, have them touch the inside, feel the pulp and seeds, describing this texture. Dig into the pulp and seeds by using a spoon to scoop it out. Ask children:
How does it feel?
What does it smell like?
What color is it?
What shape is it?
*For infants or children who are overstimulated with touching the raw pumpkin pulp, scoop the pulp and seeds in a freezer bag, glue the bag shut, and have them squish the bag
*With the pulp and seeds out, have the  children separate the seeds from the pulp. As an added activity, have them count how many seeds they found
Explore what happens after!
*Leave your pumpkin in a safe place inside or outside to observe the daily changes
*Ask children to notice the difference in color, texture, and smell
*Why is the pumpkin changing?
* Rinse the seeds and lay them out to dry. Once dry, place them on a cookie sheet to roast. Have older children taste them                          (safety precaution choking hazard)
*Explore a pie pumpkin instead of a carving pumpkin, bake the pumpkin and have children try the pulp or use it to make a pie or cookies
 Have a fun Autumn activity? Share your ideas with us at info@townsquarecentral.org
Weaving is a fun, inexpensive activity that aids in developing large and fine motor skills. Focusing on strengthening the thumb and forefinger as children hold on to the ribbon or string and push and pull, coordinating their movement. 
The benefits of weaving go beyond just motor development; weaving aids in developing
Hand & Eye Coordination:

 encourage children to use the visual information received to coordinate the movement of the hands.

Concentration:

 it isn't an uncommon sight to see children taking their time and concentrate when they weave. There is often silence as they carefully move the material between the rods.

Creativity:

 children can get very creative when it comes to weaving. There is no right or wrong way of doing it. They might choose to use different objects or create patterns.

Understanding patterns:

as children choose their ribbon and movement, they will explore patterns. Essential in pre-reading skills and numerical development.
There are several ways to include this activity in your program; Stephanie McKinstry owner of My Caterpillar Clubhouse shares how she incorporates weaving in her program.
" Using a Jenny Lind bed I found down an alley for free. I  took out all the hardware and zip-tied the bottom, middle and top together, standing the frames in a V shape, allowing the legs to stand on their own".
You can also try this with a fence, adding a very decorative touch to your outdoor space.
If you have limited space in your program, you can use a laundry basket, a milk crate, or some plastic fencing.
Have you tried weaving in your program?  Have a fun activity?  Share it with us info@townsquare.org
Part 2  – Indoor large motor play activities for programs with limited access to an outdoor space, bad weather, or to share with families
Balloon ping pong – Using a paper plate or piece of cardboard and a stick, create a simple paddle. Then tie a string to a balloon and hang it down from the ceiling or doorway. Invite the children to hit the balloon with the paddle.
Tape maze – Use painters' tape to make a fun maze on the floor. Ask children to then walk, hop, skip and jump to follow the tape. Different lines or shapes can indicate different ways to move. You can also use the maze for a car road by moving toy cars along the tape.
Hit the target toss – Using a bean bag, soft toy or plastic ring, add a mark on each step of a staircase. Add some extra fun and put numbers, colors or shapes on each stair. Ask each child to toss the object at the designated targets. You can also try this on a flat surface, just be sure to arrange the targets further apart from one another.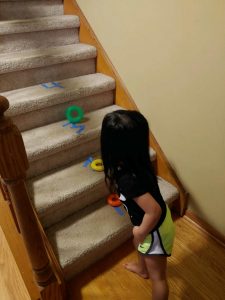 Paper airplane challenge – Take some paper and use some to cut out shapes of different sizes as targets, then tape the paper with the cut out targets across a doorway. Have children create their own airplane to try to fly through the targets. Encourage creating different kinds of paper planes and challenge the children to fly their airplane through different targets.
Ball Maze – Cut out strips of paper and then use tape to place them on the floor, arrange the arches to create a maze. Using a ball, ask children to roll under the arches to the end of the maze.
Simon Says – Play an active game of Simon Says, using paper cutouts of handprints or footprints, call out the name of the body part to have children move to reach the printout. Try adding different learning concepts, use shapes, colors, numbers depending on the children in your care.
Obstacle Course – Have each child design one part of an obstacle course and take a photo of it, shuffle the order of the photos to decide the order of the obstacle course, you can also draw the order or have children guide one another through the course. 
Printable version  Indoor large motor activities 2parte
Some fun ideas for indoor large motor play for programs with limited access to an outdoor space, bad weather, or to share with families
Laser maze – Works best in a hallway, but a door frame can work for a shorter obstacle. Using painter's tape, streamers or yarn, web it between the walls or door frame. Have children walk through without touching the tape.
Ball toss – Use softballs or bean bags and baskets or boxes. Arrange the boxes in a straight line. Have children take turns hitting the target. You can also use a staircase and have a box on each step, for older children use different size boxes to challenge them.
Movement dice – Create a die with different movements shown on each side. Have children do the movement they roll or do a sequence of movements based on several rolls. For an added challenge, add a second die with numbers on each side for the number of times they must repeat that move.  Simply print the pattern below, draw the movements, cut and fold the pattern into dice and start playing! 
Hopscotch – Using painters tape or washi tape create your version of a hopscotch board.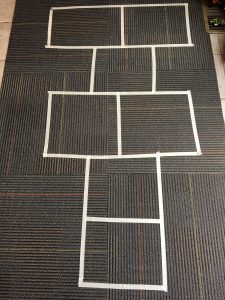 Sticky wall – Place contact paper or thick tape on a wall, sticky side out. Have children throw pompoms or balls of paper to the target. For younger children, lower it down and allow them to place items on the sticky side. 
Ball race – using a box and a few balls, cut out holes on the bottom of a box, then have children then move the box allowing the ball to fall through. For older children, have them work with a larger box in teams, or create many holes and ask the children to try to keep the ball from falling through a hole.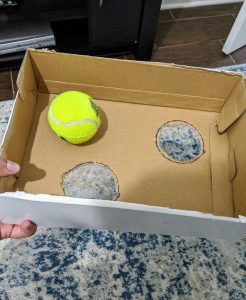 Bubble wrap road – Lay a path of bubble wrap on the floor and have children use balls or cars on the road. For younger children, have them walk or crawl on the bubble road.
Balancing course – To work on balance, have children hold a spoon with a ball or pompom, then walk, jump, skip, to the other side of the room.  Try a paper plate on their head, or holding toilet paper roll with a ball on top for extra challenge.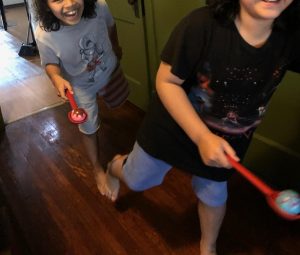 Magnetic fishing– Create a simple magnetic fishing game with paper clips or bobby pins, paper or felt, straws and a magnet. Have children take turns fishing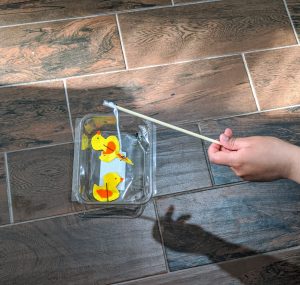 Printable version Indoor large motor activities
"Music gives a soul to the universe, wings to the mind, flight to the imagination, and life to everything."
                                                                                                                                              – Plato
Many wonderful children's artists are providing free concerts ad resources to help educators and families; the following are a few of our favorites.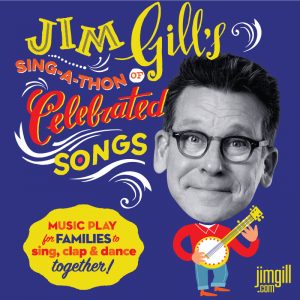 Jim Gill – A energetic performer with the best banjo! Join him on YouTube for music and a reading of his funny opera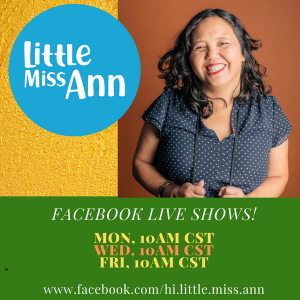 Little Miss Ann – The sweetest singer, spreading joy with her music! Join her weekly on Facebook live.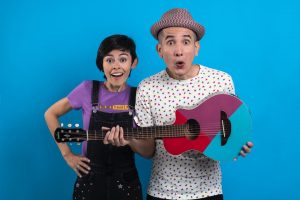 Andres 123 – Grammy award winner and bilingual children music singer. Join him for virtual concerts

We had a morning that was high energy and bordering on craziness and it wasn't even 8am.  The forecast was calling for rain and the weather change had the kids running around and acting silly.  I was trying to think of something to redirect their energy and opened the art cabinet.  I found some scraps of watercolor paper and pulled out the tray of watercolor paints and some brushes.
As soon as they got started the place calmed right down.  I asked them to think about what they wanted to paint before they got started and then reminded them about dipping the brush in the water first and then rubbing it on the watercolor cake to pick up the color.  One of the kids was unhappy with a color he had put on his paper and we tried wetting it with water and dabbing it with a paper towel and most of the color came right off.
They stayed with the painting for almost 40 minutes and it really changed the tone of the whole day!  It was a great reminder about how soothing and calming watercolor painting can be for children.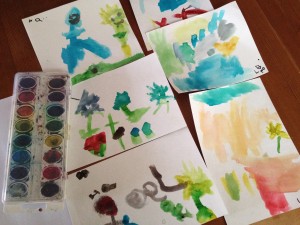 Very easy to assemble light table, that children can use to explore light. Watch as a 4-year old demonstrates how to assemble it with a clear plastic box, a clear lid and some inexpensive push lights that is all!

Clear a table or countertop and give the children smocks or aprons to wear. Spray a small mound of shaving cream on the surface in front of each child to spread around and make marks with their fingers. Talk to the children about how the shaving cream feels on their hands, how it smells, and how they can spread it around using their hands.
Goal: Children will use their senses and make marks using their fingers.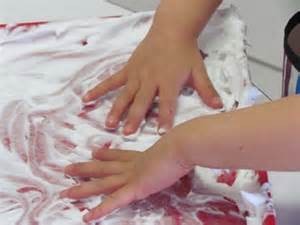 I was thinking about something interesting to do with the kids today and realized that I hadn't made playdough in quite a while, so looked in the pantry to see if I had the ingredients I needed.  The recipe I typically use is this one:
1 cup salt
2 cups flour
4 teaspoons cream of tartar
2 Tablespoons vegetable oil
2 cups water
1 packet of Kool-Aid (or other similar type of drink mix–I buy whatever kind is on sale!)
Put all ingredients into a saucepan and cook over medium heat stirring constantly until the dough comes together.  Knead on table or countertop until smooth and cool.  Store in a plastic container or zipper lock bag.
As I started to take out the ingredients I found that I didn't have any packets of Kool-Aid.  I like it because it adds color and scent.  I did find some food coloring and some cinnamon, and decided to give that a try.  It came out smelling great and with a little bit of a different texture than usual, which made it even more interesting.  There was almost an hour of play with the dough without any toys, so I imagine there will be more play over the next few weeks as I add some cookie cutters, rollers, plastic knives, and more.
I almost abandoned my idea of making playdough when I didn't have everything the recipe called for, but I'm so glad that I got creative and took a risk to try using the cinnamon.  I was also reminded that revisiting activities that we haven't done in a while and keeping it simple when reintroducing a material can make for renewed interest and extended play on the part of the child.
Do you have a favorite dough recipe that you use? Do you have interesting substitutions for your regular playdough recipe?