Some fun ideas for indoor large motor play for programs with limited access to an outdoor space, bad weather, or to share with families
Laser maze – Works best in a hallway, but a door frame can work for a shorter obstacle. Using painter's tape, streamers or yarn, web it between the walls or door frame. Have children walk through without touching the tape.
Ball toss – Use softballs or bean bags and baskets or boxes. Arrange the boxes in a straight line. Have children take turns hitting the target. You can also use a staircase and have a box on each step, for older children use different size boxes to challenge them.
Movement dice – Create a die with different movements shown on each side. Have children do the movement they roll or do a sequence of movements based on several rolls. For an added challenge, add a second die with numbers on each side for the number of times they must repeat that move.  Simply print the pattern below, draw the movements, cut and fold the pattern into dice and start playing! 
Hopscotch – Using painters tape or washi tape create your version of a hopscotch board.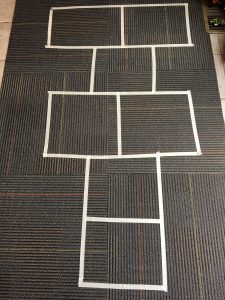 Sticky wall – Place contact paper or thick tape on a wall, sticky side out. Have children throw pompoms or balls of paper to the target. For younger children, lower it down and allow them to place items on the sticky side. 
Ball race – using a box and a few balls, cut out holes on the bottom of a box, then have children then move the box allowing the ball to fall through. For older children, have them work with a larger box in teams, or create many holes and ask the children to try to keep the ball from falling through a hole.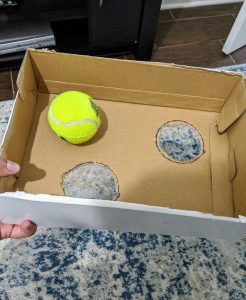 Bubble wrap road – Lay a path of bubble wrap on the floor and have children use balls or cars on the road. For younger children, have them walk or crawl on the bubble road.
Balancing course – To work on balance, have children hold a spoon with a ball or pompom, then walk, jump, skip, to the other side of the room.  Try a paper plate on their head, or holding toilet paper roll with a ball on top for extra challenge.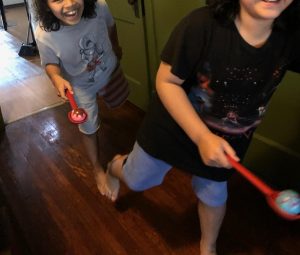 Magnetic fishing– Create a simple magnetic fishing game with paper clips or bobby pins, paper or felt, straws and a magnet. Have children take turns fishing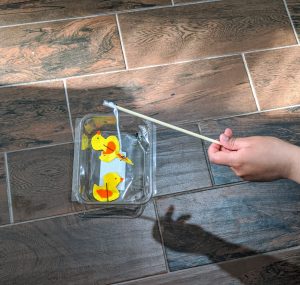 Printable version Indoor large motor activities
"Music gives a soul to the universe, wings to the mind, flight to the imagination, and life to everything."
                                                                                                                                              – Plato
Many wonderful children's artists are providing free concerts ad resources to help educators and families; the following are a few of our favorites.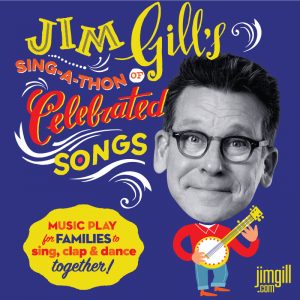 Jim Gill – A energetic performer with the best banjo! Join him on YouTube for music and a reading of his funny opera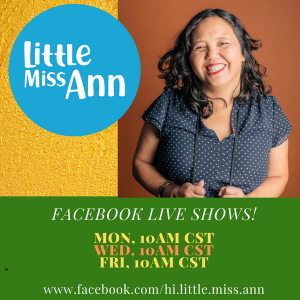 Little Miss Ann – The sweetest singer, spreading joy with her music! Join her weekly on Facebook live.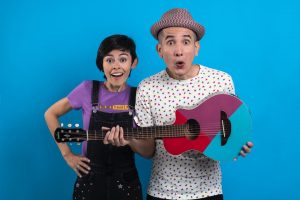 Andres 123 – Grammy award winner and bilingual children music singer. Join him for virtual concerts

We had a morning that was high energy and bordering on craziness and it wasn't even 8am.  The forecast was calling for rain and the weather change had the kids running around and acting silly.  I was trying to think of something to redirect their energy and opened the art cabinet.  I found some scraps of watercolor paper and pulled out the tray of watercolor paints and some brushes.
As soon as they got started the place calmed right down.  I asked them to think about what they wanted to paint before they got started and then reminded them about dipping the brush in the water first and then rubbing it on the watercolor cake to pick up the color.  One of the kids was unhappy with a color he had put on his paper and we tried wetting it with water and dabbing it with a paper towel and most of the color came right off.
They stayed with the painting for almost 40 minutes and it really changed the tone of the whole day!  It was a great reminder about how soothing and calming watercolor painting can be for children.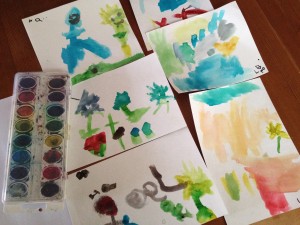 Very easy to assemble light table, that children can use to explore light. Watch as a 4-year old demonstrates how to assemble it with a clear plastic box, a clear lid and some inexpensive push lights that is all!

Clear a table or countertop and give the children smocks or aprons to wear. Spray a small mound of shaving cream on the surface in front of each child to spread around and make marks with their fingers. Talk to the children about how the shaving cream feels on their hands, how it smells, and how they can spread it around using their hands.
Goal: Children will use their senses and make marks using their fingers.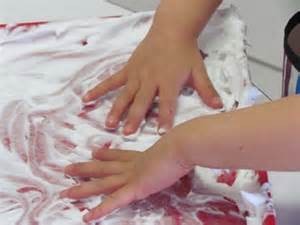 I was thinking about something interesting to do with the kids today and realized that I hadn't made playdough in quite a while, so looked in the pantry to see if I had the ingredients I needed.  The recipe I typically use is this one:
1 cup salt
2 cups flour
4 teaspoons cream of tartar
2 Tablespoons vegetable oil
2 cups water
1 packet of Kool-Aid (or other similar type of drink mix–I buy whatever kind is on sale!)
Put all ingredients into a saucepan and cook over medium heat stirring constantly until the dough comes together.  Knead on table or countertop until smooth and cool.  Store in a plastic container or zipper lock bag.
As I started to take out the ingredients I found that I didn't have any packets of Kool-Aid.  I like it because it adds color and scent.  I did find some food coloring and some cinnamon, and decided to give that a try.  It came out smelling great and with a little bit of a different texture than usual, which made it even more interesting.  There was almost an hour of play with the dough without any toys, so I imagine there will be more play over the next few weeks as I add some cookie cutters, rollers, plastic knives, and more.
I almost abandoned my idea of making playdough when I didn't have everything the recipe called for, but I'm so glad that I got creative and took a risk to try using the cinnamon.  I was also reminded that revisiting activities that we haven't done in a while and keeping it simple when reintroducing a material can make for renewed interest and extended play on the part of the child.
Do you have a favorite dough recipe that you use? Do you have interesting substitutions for your regular playdough recipe?

Make homemade bubble solution with liquid dish soap and water.  Start with a cup of water and a tablespoon or two of dish soap (Dawn seems to be the most popular choice for making bubble solution) and mix.  You can add a little corn syrup or dissolve some sugar in the water to make the bubbles last longer.  You can use wands you already have or children can create their own with pipe cleaners or flexible wire.
Goal: Children will experiment with creating bubbles that are different sizes and observe changes from the bubble solution to bubbles to bubbles as they pop.

Children can help create sensory calming jars to help them with self-regulation and encourage mindfulness.  Use any clear container with a tight fitting lid and help children as needed to fill them with water, oil, glitter, confetti, food coloring, or beads.  Secure the lid tightly.  You can even use hot glue around the edge of the lid to be sure it is sealed.  Then allow children to use them to help them regain focus and be calm by shaking and gazing at the movement and patterns.

Make your own game of bowling using recycled 1 or 2 liter bottles. make them fun by decorating them with colorful masking tape. Helpful tip, seal the top on with a glue gun so the bottles do not crush easily. Use any ball to knock down the pins.
Goal:  Children will develop large motor skills and hand-eye coordination with this activity.

A fun activity with old books or magazines is to create story cards that show a sequence. Cut out 3-6 pictures that show actions as part of a sequence of events. Glue the cut out pictures to construction paper or cards. You could laminate them or cover them with clear contact paper for extra sturdiness. Children can work individually or in small groups to place the cards into order. These sets of cards can be made available for children to choose to work on independently. If children need help you can use sequencing language (first, next, last, etc.) to support children's vocabulary growth.
Goal:  This activity supports children's language skills and cognitive development in terms of memory, sequencing patterns, and problem solving.