The winter season brings with it added hazards. Child care providers can take steps to keep children safe from winter hazards.
Children need extra protection from cold weather as they are not able to regulate their body temperature. It's vital that children wear appropriate clothing for the weather. 
Wear layers of loose-fitting, lightweight clothing  

Wear a hat, coat, and gloves/mittens 

Caregivers should check children's extremities for normal color and warmth at least every 15 minutes 
This infographic created by the National Weather Service serves as a great tool to help guide what clothing is needed in the cold weather.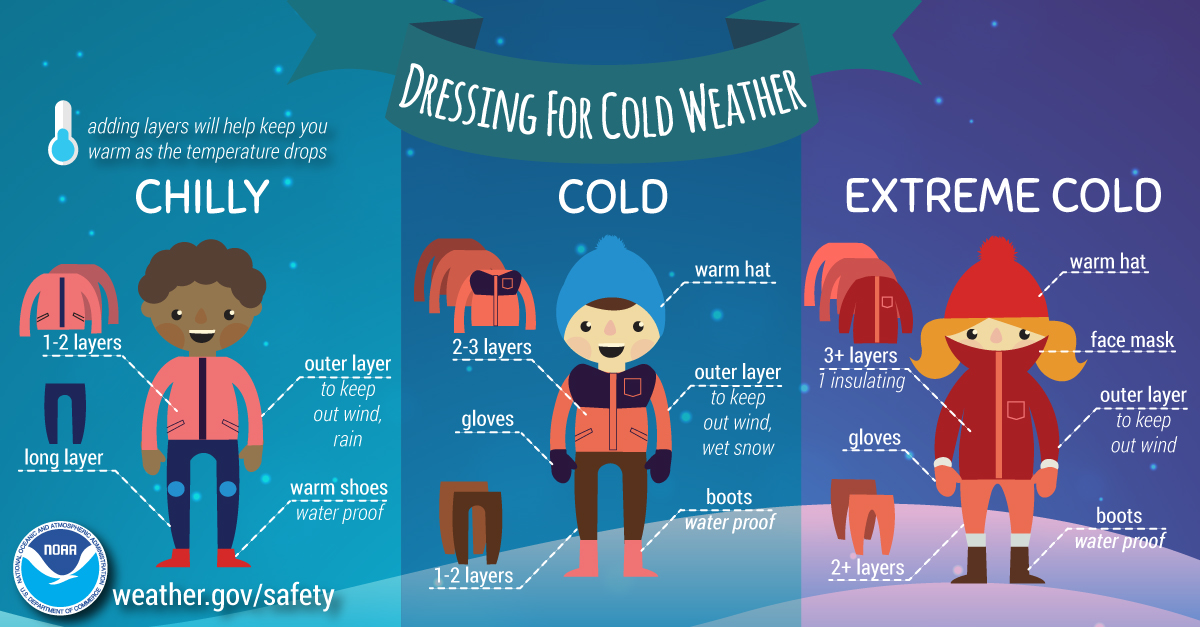 Was this content helpful?