Weaving is a fun, inexpensive activity that aids in developing large and fine motor skills. Focusing on strengthening the thumb and forefinger as children hold on to the ribbon or string and push and pull, coordinating their movement. 
The benefits of weaving go beyond just motor development; weaving aids in developing
Hand & Eye Coordination:

 encourage children to use the visual information received to coordinate the movement of the hands.

Concentration:

 it isn't an uncommon sight to see children taking their time and concentrate when they weave. There is often silence as they carefully move the material between the rods.

Creativity:

 children can get very creative when it comes to weaving. There is no right or wrong way of doing it. They might choose to use different objects or create patterns.

Understanding patterns:

as children choose their ribbon and movement, they will explore patterns. Essential in pre-reading skills and numerical development.
There are several ways to include this activity in your program; Stephanie McKinstry owner of My Caterpillar Clubhouse shares how she incorporates weaving in her program.
" Using a Jenny Lind bed I found down an alley for free. I  took out all the hardware and zip-tied the bottom, middle and top together, standing the frames in a V shape, allowing the legs to stand on their own".
You can also try this with a fence, adding a very decorative touch to your outdoor space.
If you have limited space in your program, you can use a laundry basket, a milk crate, or some plastic fencing.
Have you tried weaving in your program?  Have a fun activity?  Share it with us info@townsquare.org
Created in collaboration with Stephanie Mckinstry family child care professional and owner of My Caterpillar Club House in Kokomo, Indiana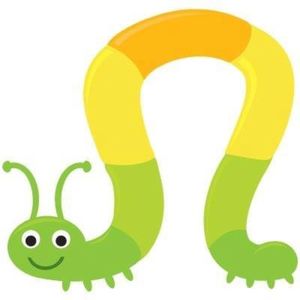 Was this content helpful?