The arts offer children a vital way to express their ideas and feelings. As providers, we can encourage the arts by being intentional in how we present art materials and support children as they create. This Town Square research to practice resource outlines the benefits of the arts for young children and showcases ways to explore the arts.
RtoP The Benefits of Incorporating the Arts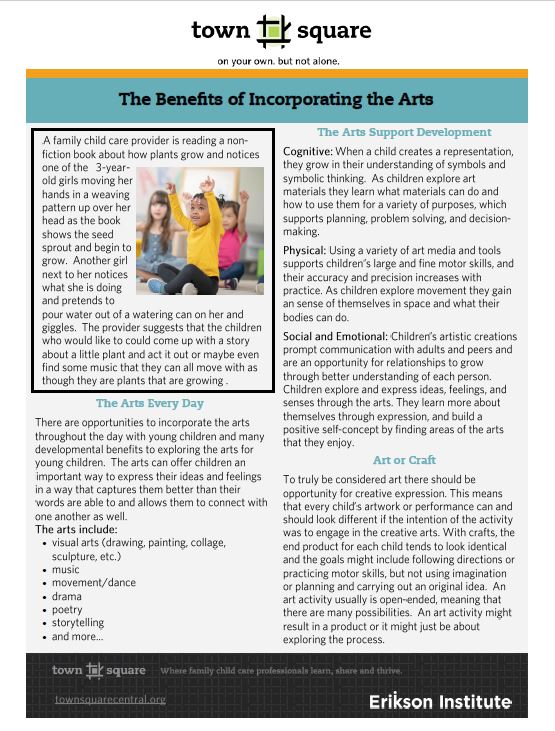 Was this content helpful?