In early childhood programs, staff members and families are important partners in helping children learn about their growing bodies and minds. Laying a healthy foundation in the earliest years can set the stage for a lifetime of healthy habits for families. Health literacy is a key to that foundation, and it refers to finding, understanding, and using health information to inform health-related decisions. Join your friends from the Sesame Workshop to learn about health literacy resources to help support families through healthy and not-so-healthy times. Discover ways to help caregivers understand, appreciate, and involve children in learning about and caring for their bodies.
Thursday, May 4, 2023
1:00–2:00 p.m. (Eastern Daylight Time)
Related Resources
Explore related resources on the Early Childhood Learning and Knowledge Center (ECLKC) website to learn more.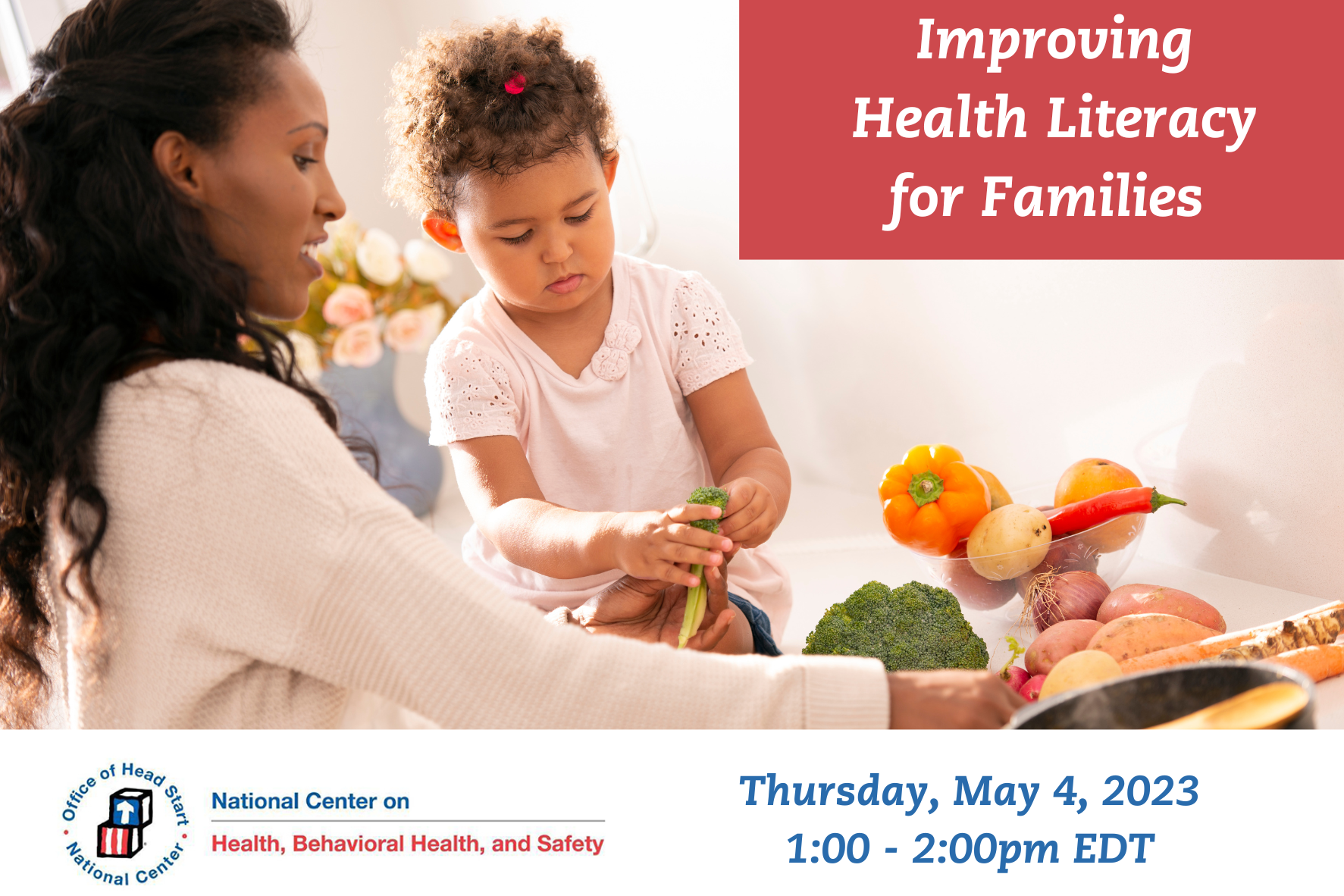 Was this content helpful?