Provider Appreciation Day® is an annual celebration of the vital work that child care providers do every day in communities across the country, and in 2022 it falls on Friday, May 6!
Town Square celebrates family child care providers that serve children and families daily; your commitment and care to this work are genuinely valued.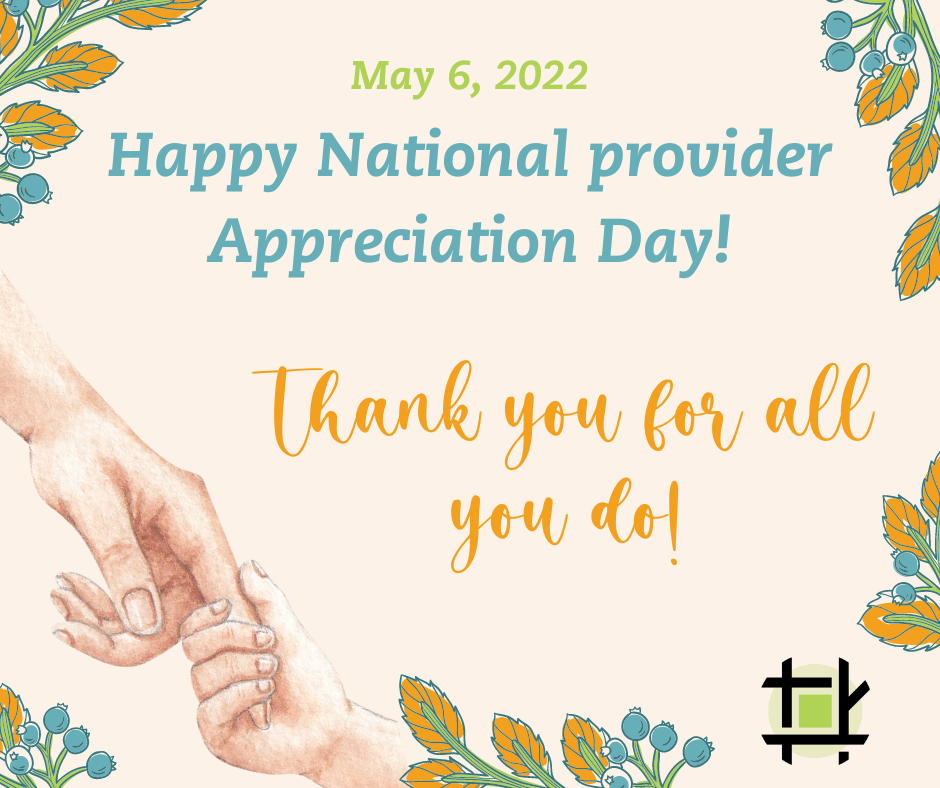 Explore more about this day by goin to providerappreciation.org
We hope you take some time to celebrate yourself and all your hard work!
Was this content helpful?