Provider Appreciation Day is May 12!
Thank you for all the work you do on behalf of children and families!  Take some time on May 12 to treat yourself to some appreciation. The National Association for Family Child Care has a message from CEO Bill Hudson recognizing the hard work of family child care providers across the country, including a link where you can nominate a provider you know for recognition for Provider of the Month.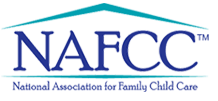 Was this content helpful?