Find information about money management, policies, and more!
Need some guidance on the business aspects of your family child care?  The National Association for Family Child Care website has a Business Center that offers information and links about a wide range of business needs including taxes, contracts, and marketing.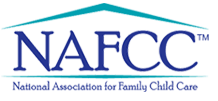 Find even more resources and information on the main page of the NAFCC website.
Was this content helpful?