Tracking both spending and income is vital for any enterprise, especially for small businesses.
Tracking income requires logging payments per child/family as it helps ensure you are receiving funds, and has the added benefit of being a record of each payment. Accurate bookkeeping helps both you as well as the families complete their W-10 and taxes. Heather Mallett is a family childcare professional in Vincennes, Indiana. She is the Director and Owner of Happy Hearts Daycare and Preschool LLC, as such, Heather shares this Individual Annual Payment Record form to track payments and record totals for families. A few years ago, Heather came across this resource from a fellow childcare CEO based in another state and has used it ever since.
To use the form:
Create one for each child/family at the start of the year

Add the sheet to the child's folder

Enter in the payment every Friday, or whenever payment is due

At the end of the month, tally the total

At the end of the year, add the annual total and add your EIN

Make a copy to share with families, and keep the original for your records
Heather also includes a note stating, if families request a second copy, it will cost $2.
Childcare Individual ANNUAL Payment Record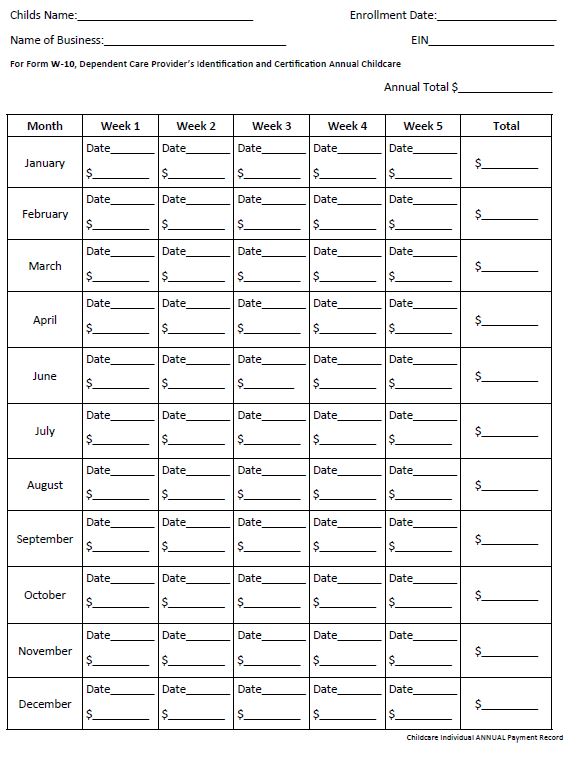 Special thanks to  Heather Mallett
Director and Owner of Happy Hearts Daycare and Preschool LLC
Was this content helpful?