Join the National Center on Early Childhood Quality Assurance (NCECQA) in a new webinar, Family Child Care Educators' Perspectives on Leaving, Staying, and Entering the Field, with researchers Juliet Bromer and Toni Porter. Join us on Wednesday, December 1, from 1:00 to 2:00 p.m. (Eastern Standard Time) to hear about the new findings.
The Multi-State Study of Family Child Care Decline and Supply is the first study to examine the indepth factors that contribute to family child care (FCC) educators' decisions to leave or stay in the field. The study included interviews with 30 formerly regulated FCC educators and focus groups and surveys with 149 current FCC educators in four states (California, Florida, Massachusetts, and Wisconsin).
The researchers will present:
Three types of career trajectories among former FCC educators and three primary challenges that contributed to their actual exit from the work
The rewards that are an inherent aspect of FCC work that may keep educators in the field and the ways that these reports of rewards vary across personal and professional characteristics
Educators' experiences with entry into the field, particularly the process of becoming regulated, and the common challenges faced during the initial regulatory process
Implications for future policy and program directions to redress the changes in the supply of regulated FCC.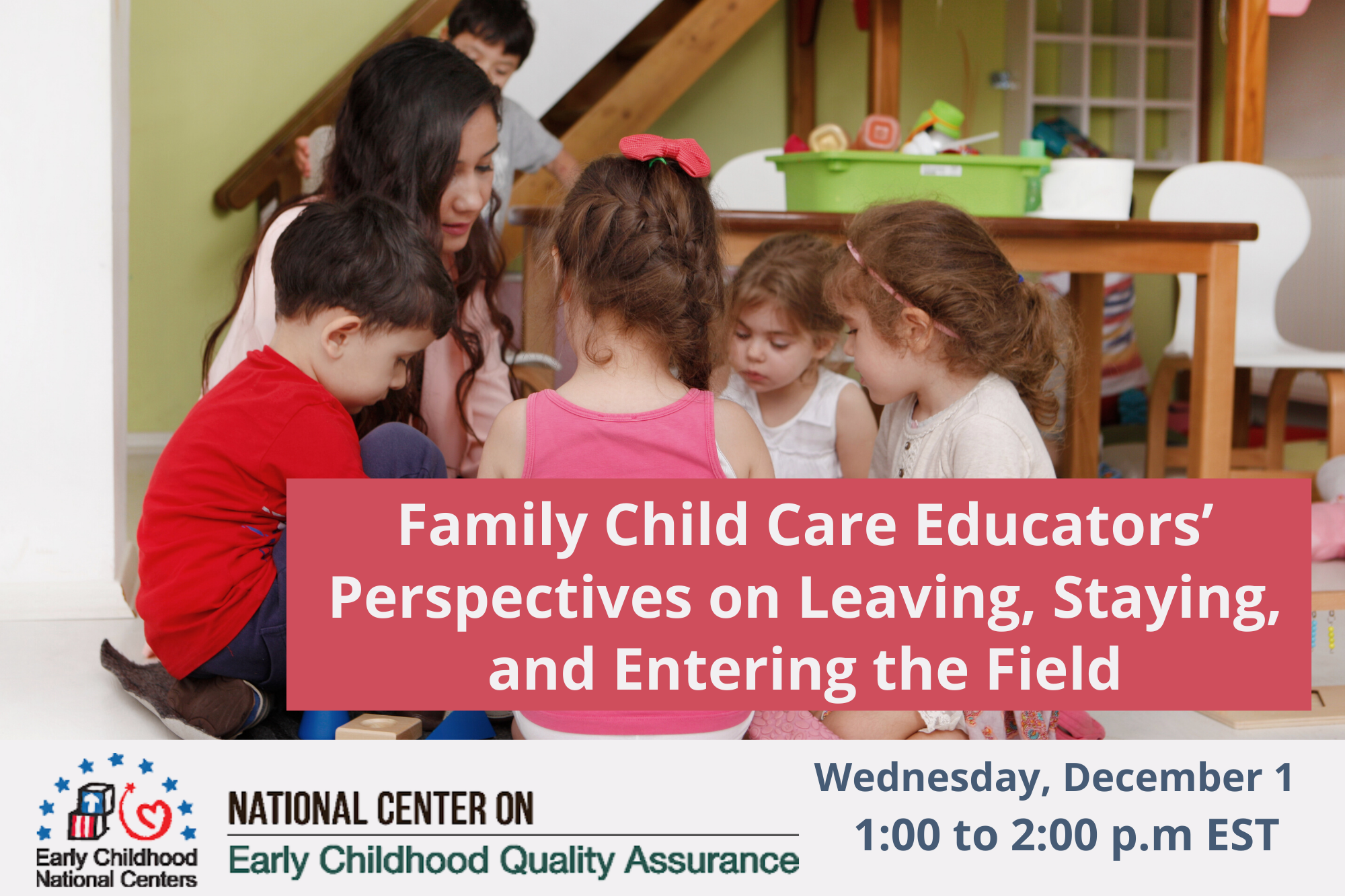 Was this content helpful?